We are on a mission to find the best 3 ingredient Halloween punch with alcohol. Simple, yummy, and spooky season approved.
Halloween is the perfect time to concoct some eerie elixirs. If you're looking for a simple yet spooky drink to serve at your Halloween soiree, you're in for a treat. Our 3 ingredient Halloween punch with alcohol is not only devilishly delicious but also incredibly easy to make.
Whether you're hosting a haunted house party or just want a wickedly good drink to enjoy with your fellow ghouls, this punch is sure to cast a spell on your taste buds.
We will cover what you will need, how to mix up your magical drink, and how to make a haunting presentation that keeps guests coming back for more.
3 Ingredient Halloween Punch Alcohol Recipes
We've put together multiple festive cocktail recipes for
Halloween Punch Is best as big-batch cocktails, and depending on how many people you have, you might have to make two batches.
Here are 5 Halloween Punch recipes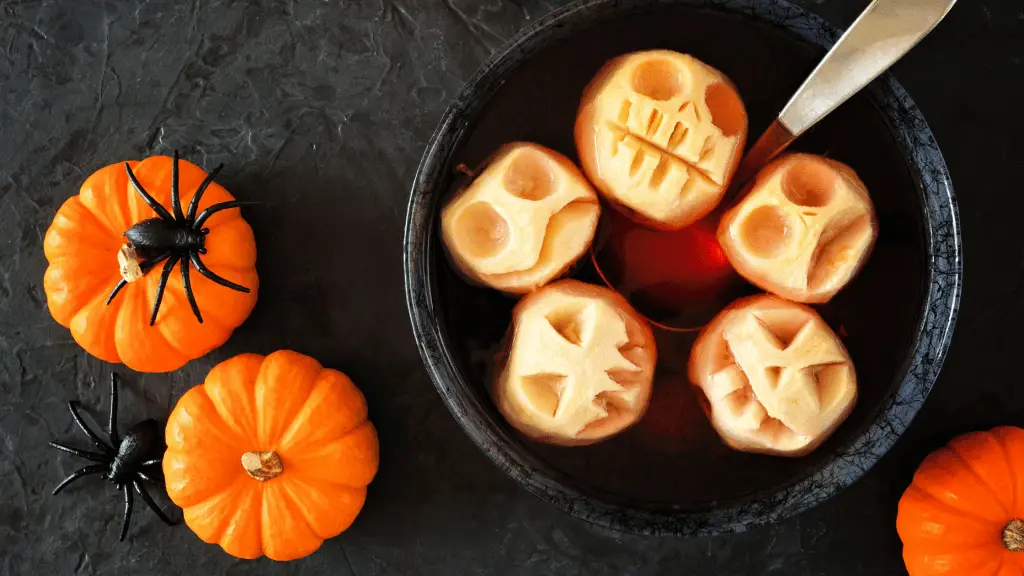 Recipe 1: Spooky Red Sangria Punch
​Ingredients:
1 bottle of red wine (e.g., Merlot or Cabernet Sauvignon)
2 cups of orange juice
1/2 cup of triple sec
Instructions:
In a large pitcher, combine the red wine, orange juice, and triple sec.
Stir well to mix the ingredients.
Chill in the refrigerator for at least 2 hours.
Serve in glasses, and you can add some Halloween-themed fruit garnishes, like orange slices and blackberries.
Recipe 2: Witch's Brew Punch
​Ingredients:
2 cups of green apple vodka
2 cups of lemon-lime soda (e.g., Sprite or 7UP)
1/2 cup of Midori (melon liqueur)
Instructions:
In a punch bowl, combine the green apple vodka, lemon-lime soda, and Midori.
Gently stir to mix the ingredients.
Add ice and some plastic spiders or other Halloween decorations to create a spooky effect.
Serve in cups or glasses.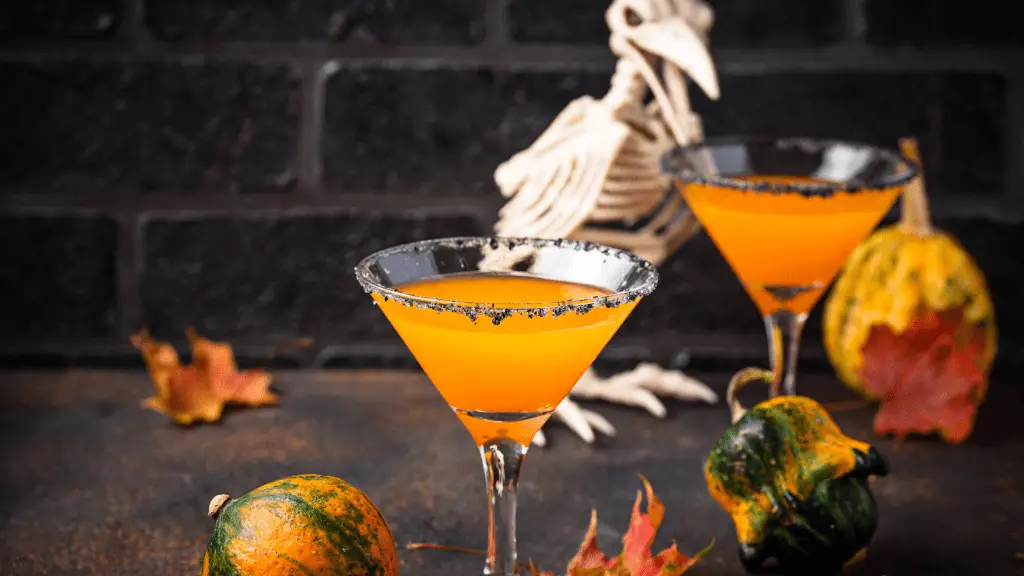 Recipe 3: Bloody Punch
​Ingredients:
1 bottle of strawberry vodka
2 cups of cranberry juice
1/2 cup of triple sec
Instructions:
In a large pitcher, combine the strawberry vodka, cranberry juice, and triple sec.
Stir well to mix the ingredients.
Add ice to chill, or you can freeze some strawberry slices for a chilling effect.
Serve in glasses with a blood-red appearance.
Recipe 4: Poisoned Apple Punch
​Ingredients:
2 cups of spiced rum
2 cups of apple cider
1/2 cup of cinnamon schnapps
Instructions:
In a punch bowl, combine the spiced rum, apple cider, and cinnamon schnapps.
Stir well to blend the flavors.
Add apple slices and a dash of ground cinnamon for garnish.
Serve in glasses with a hint of apple and spice.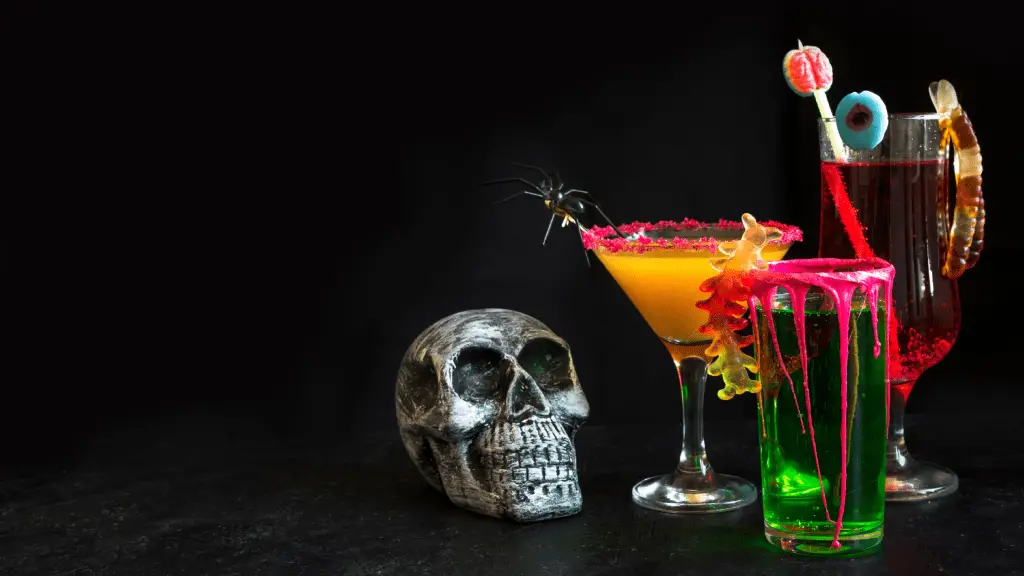 Recipe 5: Eerie Elixir Punch
​Ingredients:
2 cups of black vodka
2 cups of grape soda
1/2 cup of blue curaçao
Instructions:
In a punch bowl, mix the black vodka, grape soda, and blue curaçao.
Gently stir to create an eerie purple hue.
Add dry ice carefully for a spooky, smoky effect (ensure it doesn't come into contact with the punch).
Serve in glasses with caution, and enjoy the eerie ambiance.
These punch recipes offer a variety of spooky and delicious options for your Halloween celebrations. Remember to enjoy them responsibly, especially when little ones are around. Happy Halloween!
​
Now, we will go into what you will need, creating your own fun drinks and other fun things you can add to your Halloween punch at your next Halloween party.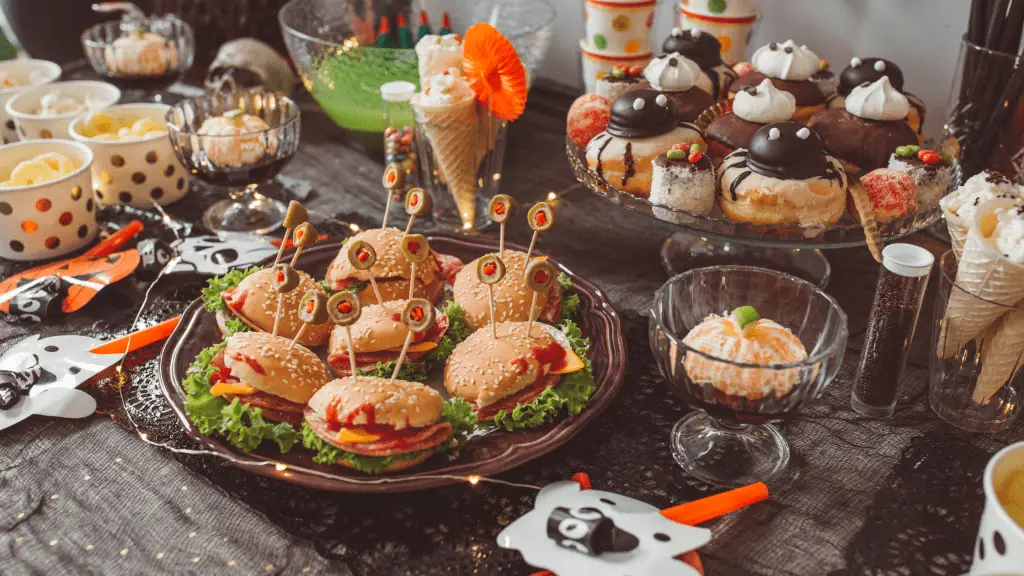 What you will need
Let's start with what you will need to create this fun Halloween recipe. In order to create the perfect Halloween punch, you will need to dig through your decor bins or head to the grocery store for a few of these items. Now that we have the actual punch out of the way, its time to talk about what you will need to make this as much fun as possible for everyone.
Individual Cups
Large Punch Bowl or Trifle Bowl
Large Pumpkin – you can put a punch bowl inside the pumpkin
Large Pitcher
Laddle
Dry Ice
Plastic Gloves
Plastic Spiders – Caution: can be a choking hazard
Snacks
Other Easy Halloween Punch Recipe Ideas
​If you are going to go out on a limb and create your own, we put together a few more ideas for ingredients, and you can mix and match your own.
Juice and Mixes A Splash of Spookiness
You can mix and match juice to create different flavors. We love a nice warm spices flavor for fall and a spooky bubbly lemon-lime soda flavor for Halloween parties. Depending on the theme of our party will dictate what we use on that occasion. Here is a list of the juices we like to use for other recipes with simple ingredients. For that eerie red hue, you'll want some cranberry juice. Its tartness complements the vodka while giving your punch a sinister appearance.
Other Juice for 3 Ingredient Halloween Punch Alcohol
Grape Juice
Pineapple Juice
Orange Juice
Fruit Punch
Cranberry Juice
Warm spices
Lemon Juice or Lemonade
Carrot Juice
Mango Juice
Lemon lime soda
Orange soda
Sparkling Apple Cider
Alcohol The Witches' Brew Base
You can use any kind of alcohol in the 3 ingredient Halloween punch. We would suggest staying away from Jagger, Moonshine, Everclear, or other extreme alcohols. Stick to the more well-known and most common to create a better punch. Head to your local liquor store and pick up your favorite bottle.
We suggest starting with Vodka. It is one of the easiest to start with and goes with just about every type of juice or mixer. Also, it serves as the backbone of many concoctions, adding a potent kick to the mix.
Other Alcohol for 3 Ingredient Halloween Punch
Vodka
Gin
Tequila
Whiskey
Brandy
White Rum
Rum
Wine
Champagne
Sparkling wine
Cider
Beer
Flavors of Liqueurs
Chocolate: Godiva Chocolate Liqueur
Creme: Hiram Walker Creme de Cassis
Coffee: Kahlua Coffee Liqueur
Herbal: Benedictine Liqueur
Floral: St Germain Liqueur
Nutty: Frangelico Liqueur
Citrus: Cointreau
Fruity: Chambord Raspberry Liqueur
Fruit Additions
Apple slices
Apples cut into skulls
Strawberries
​Blood Oranges
Other Cauldron Additions
Gummy worms for a gummy worm garnish
Gummy body parts
Candy eyeballs
Lychee eyeballs
Gummy eyeballs
Rainbow sherbet
Orange sherbet
Vanilla Ice Cream
Drops of green food coloring
Kid-Friendly Halloween Drink Recipes
If you are looking for a non-alcoholic Halloween Punch Recipe, you can eliminate the alcohol from any of the Halloween party punch recipes from above. A kid-friendly drink is perfect for the whole family, and you could even make it a fun create your own fun drink table.
You can create an awesome non-alcoholic punch with many of the items we listed above in the other easy punch recipe ideas section. Have your kids help create their own 3 ingredient Halloween punch for a fun Halloween night treat.
PLEASE skip the alcohol section. Silly to say it, but we do not believe in children having alcohol before the age of 21.
Fun Spooky things to go with your Punch
Halloween drinks can be spooky or friendly, depending on what goes into it. We love adding simple things like hand ice cubes or even gummy worms to spook things up. Here are a few how-to's for adding things to your punch.
Fizzy Potion Punch: How to Create Bubbles
To add a dash of effervescence and a touch of sweetness, grab some ginger ale. It will give your punch that bubbling cauldron effect that's perfect for Halloween. While ginger beer or ginger ale do not produce full bubbles, you will need dry ice for that; the bubbles will be a tasty addition to the 3 ingredient Halloween punch alcohol.
If you are looking to add dry ice, make sure to follow all guidelines for handling and putting it in your cauldron to create the foggy bubble effect.
How to Create Hand Ice Cubes
Adding fun ice cubes to your punch, especially a hand ice cube, will leave people really amazed.
Fill a plastic glove with water and tie off the end of the glove opening. Lay them flat in the freezer until cold and solid all the way through. We would highly suggest leaving it in the freezer overnight if you can.
Remove the hand the next morning or after freezing, and cut off the plastic glove from the ice.
Place the hand ice cubes into your punch bowl just before guests are due to arrive.
To make it a little more spooky, you could add some food coloring and make the hand's different colors as well.
Happy Halloween
Other Guides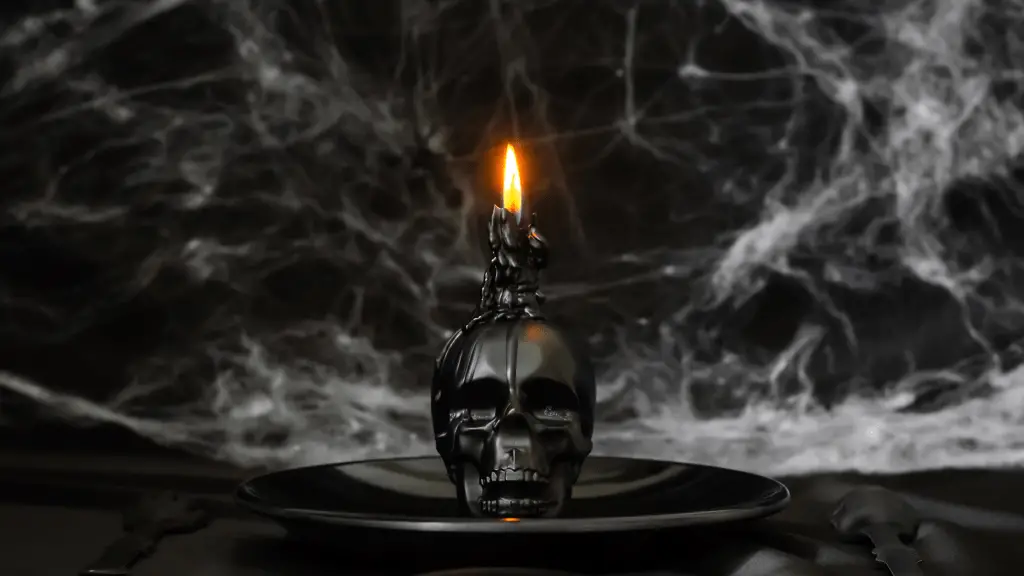 Frequently Asked Questions
What makes a good 3 ingredient Halloween punch alcohol
Juice, alcohol and liqueur