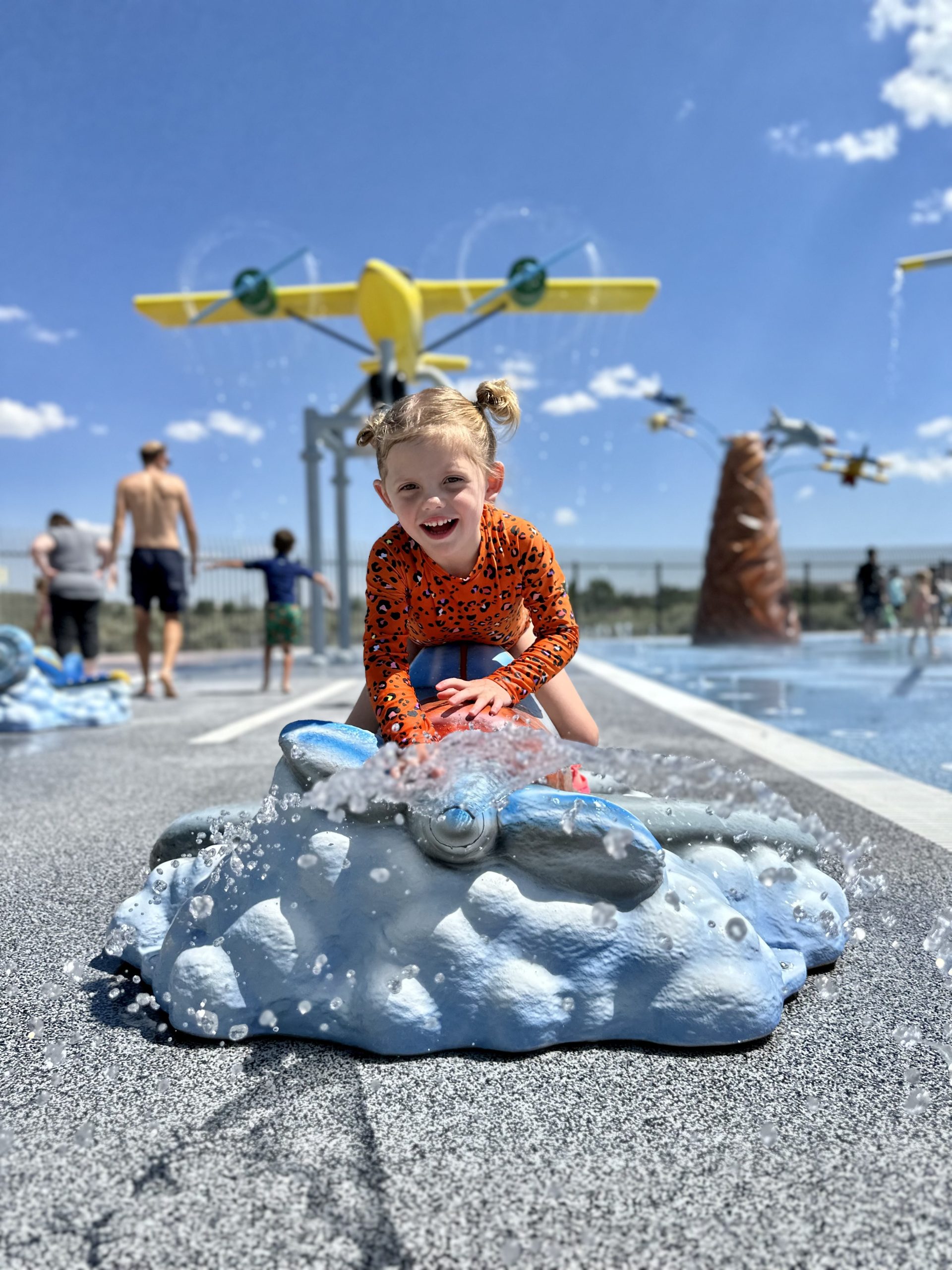 When the summer months heat hits, there's nothing better than splash pads in Reno. Between the Lake, River, water park, and splash pads in Reno and Tahoe, it boasts the perfect solution for cooling off and enjoying some aquatic fun on a hot day. From interactive water features to playful spray jets, these family-friendly splash pads in Reno provide endless fun for the entire family.
Reno Splash Pads are a fantastic summer destination to beat the heat. One of the most popular options for outdoor play for families and water lovers. We'll explore splash pads near Reno, what to pack, and how to rent a gazebo. As well as pools, the local water park, and floating the Truckee River.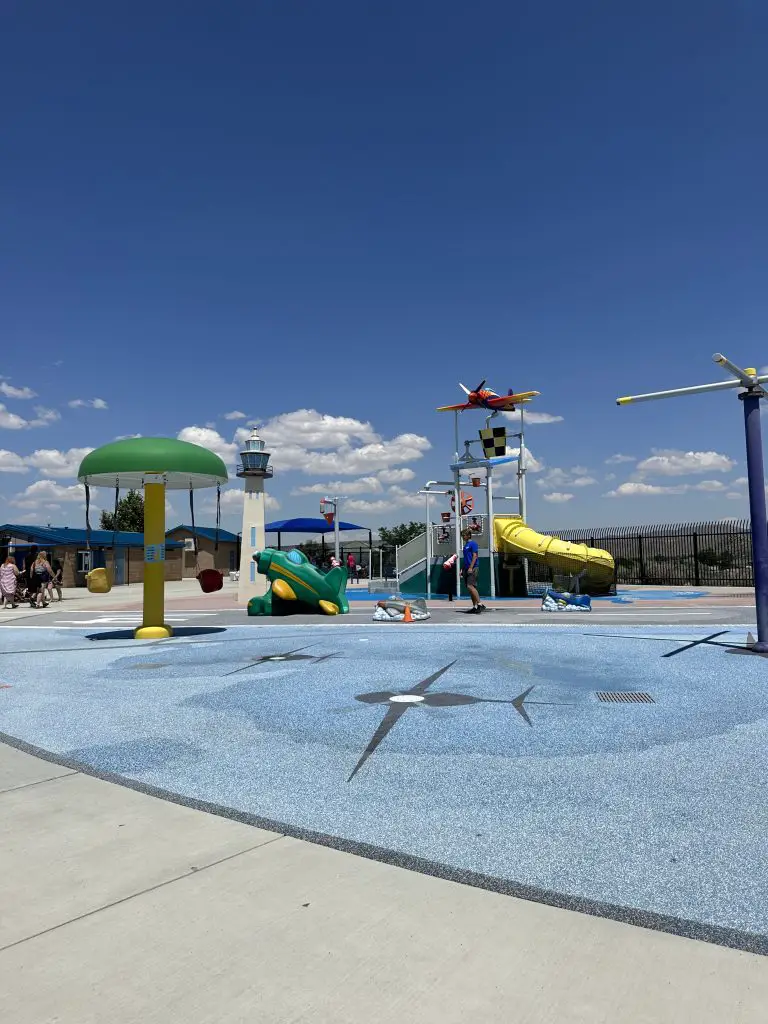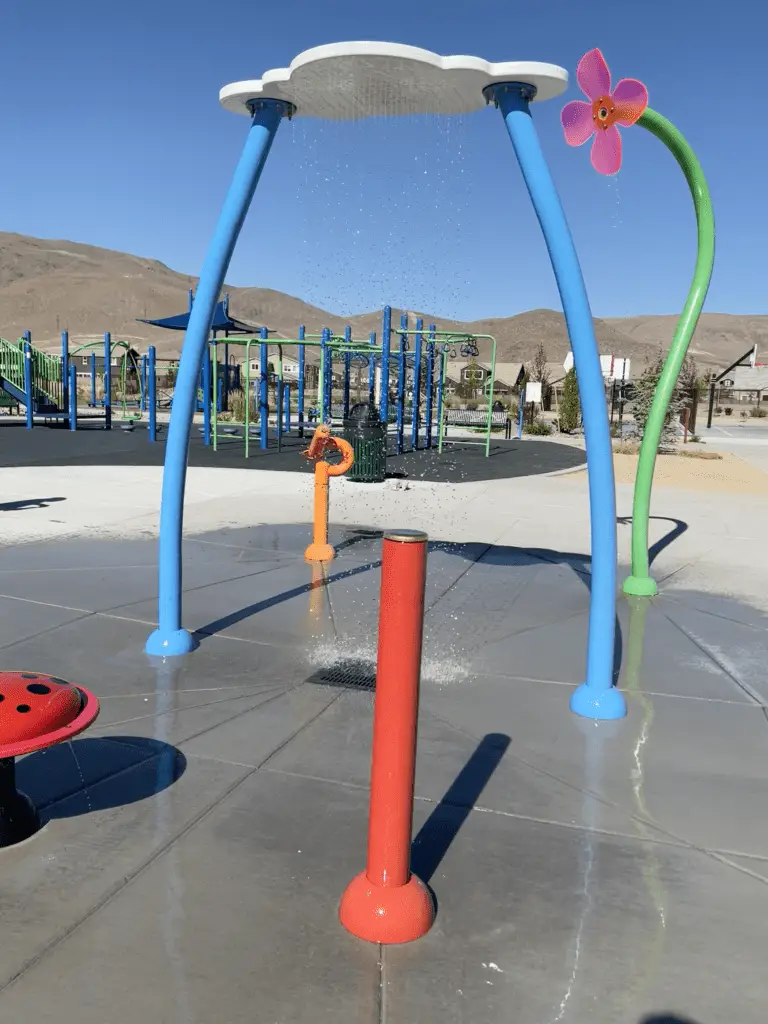 Splash Pads Near Reno
Most splash pads and water play areas open memorial day weekend and close around labor day, giving you enough time to have some fun in the sun while your kids are out for school. Some are free, and others are a per-visit charge. If you are planning on going to Lazy 5 or North Valleys more than once, you will want to purchase a family pass. They give you a slight discount on the admission fee. But the family pass does not work at both splash parks.
One special note for the summer months and fire season Bowers Mansion Pool, Melia Gaspari Water Play Park, and North Valleys Water Splash Park will close if the air quality is above 151 (red zone).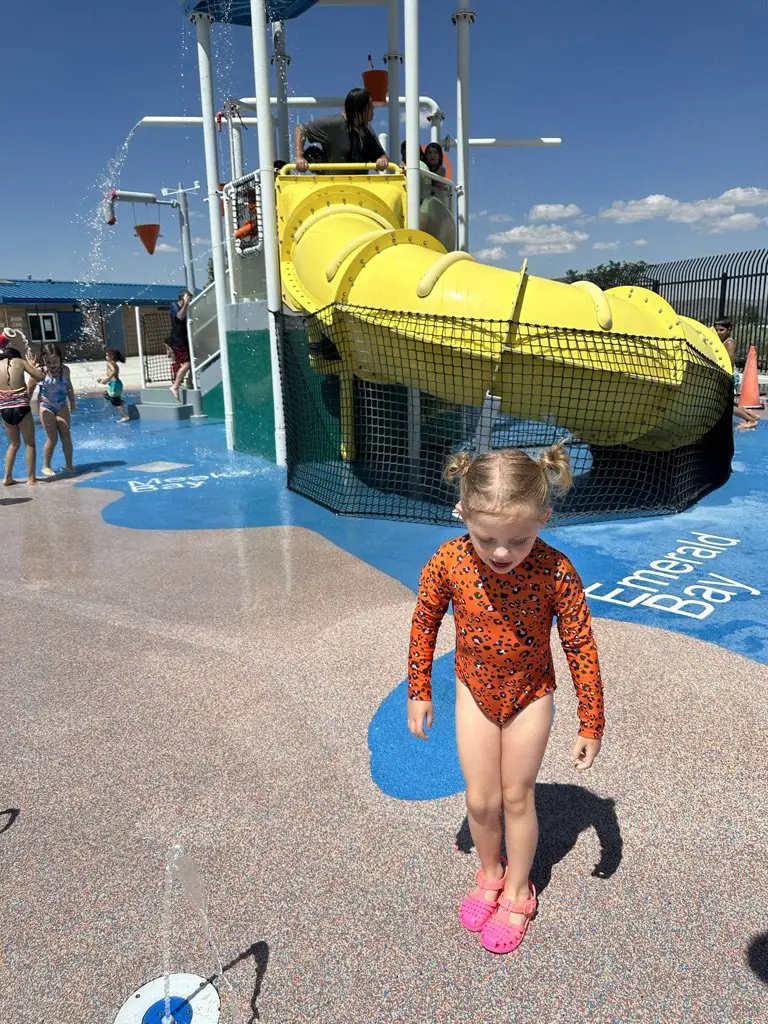 North Valleys Water Splash Pad Reno 
North Valleys Water Splash Park Address
8085 Silver Lake Rd, Reno – North Valleys Regional Park
Hours
Open Daily from 10 am – 5:30 pm
Cost
General Admission
Children ages 2 and under and seniors (62+)
Family Pass
$20 for a 5-visit Puch Pass
$36 for a 10-visit Punch Pass
This themed water splash park is the best version of splash pads in Reno. There are a few updates that are needed, but overall it's a great spot to hang out for the day. 
The aviation theme splash pad operates seasonally, typically from late spring through early fall. The hours of operation are usually 10:00 AM to 5:300 PM, providing visitors with more than enough time to enjoy the many water features, water slides, spray heads, and dump buckets.
There are limited lounge chairs within the park. Arrive early and bring your own shade and chairs.
2023 update: They are currently doing construction on Silver Lake Road and Sky Vista Parkway. Make sure to turn onto Trading Post Road, then Silver Lake Road.
Food and drinks are allowed
NO glass containers of any kind or alcohol are allowed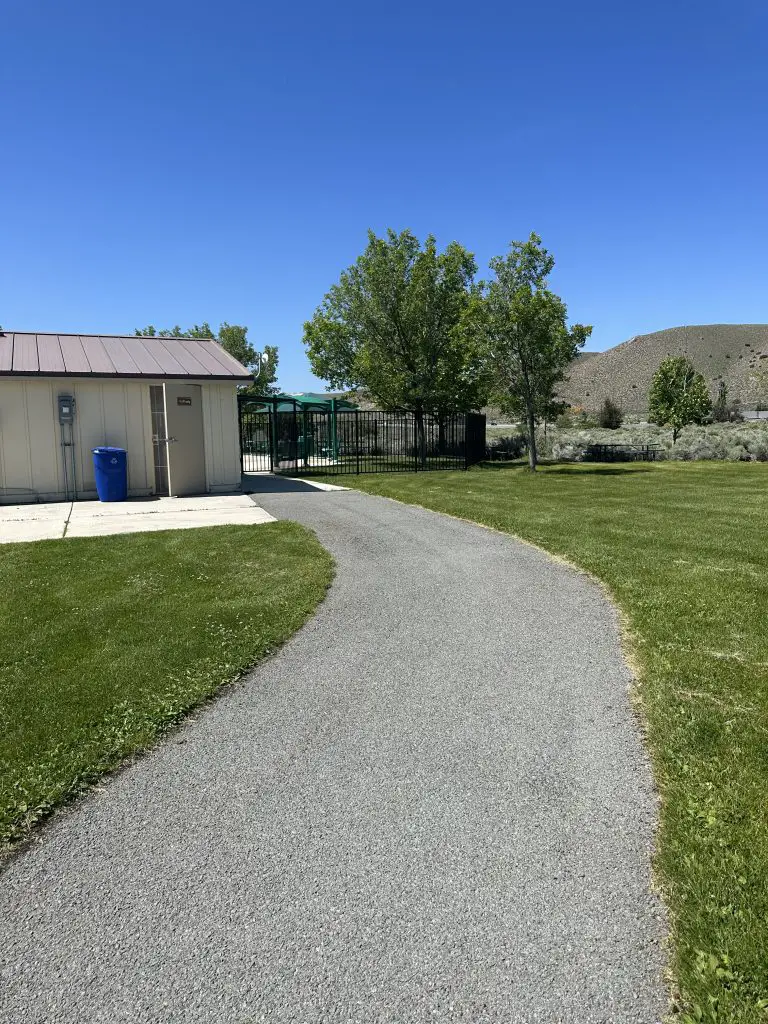 Lazy 5 Spanish Springs Splash Pad
Melio Gaspari Water Play Park Address
​7100 Pyramid Way, Spanish Springs
Hours
Open Daily from 10 am – 5:30 pm
Cost
General Admission
Children ages 2 and under and seniors (62+) are
Family Pass
$18 for a 5-visit Punch Pass
$30 for a 10-visit Punch Pass
It can also be found under Melio Gaspari Water Play Park. But locals call it the Lazy 5 Splash Pad or the Spanish Springs Splash Pad.
This adorable splash pad, known by various names, offers different water features and ample open space for running around. Situated conveniently near Pyramid Highway, it boasts plenty of shade, park picnic tables, and grassy areas surrounding the central focal point of the unique water splash park.
No portable shade allowed
No Alcohol or glass containers
Food and drinks allowed
The Lazy 5 Regional Park has picnic areas, a volleyball court, soccer fields, a play structure, a skate park, and a library. This is probably our favorite splash pads because of all of the activities nearby.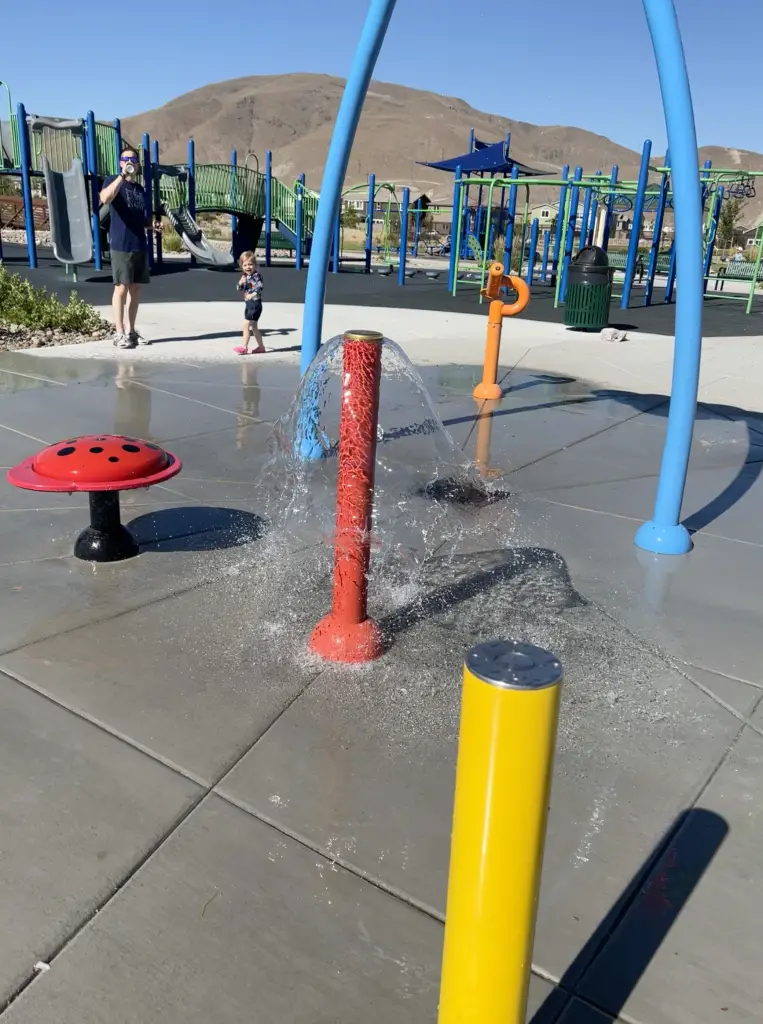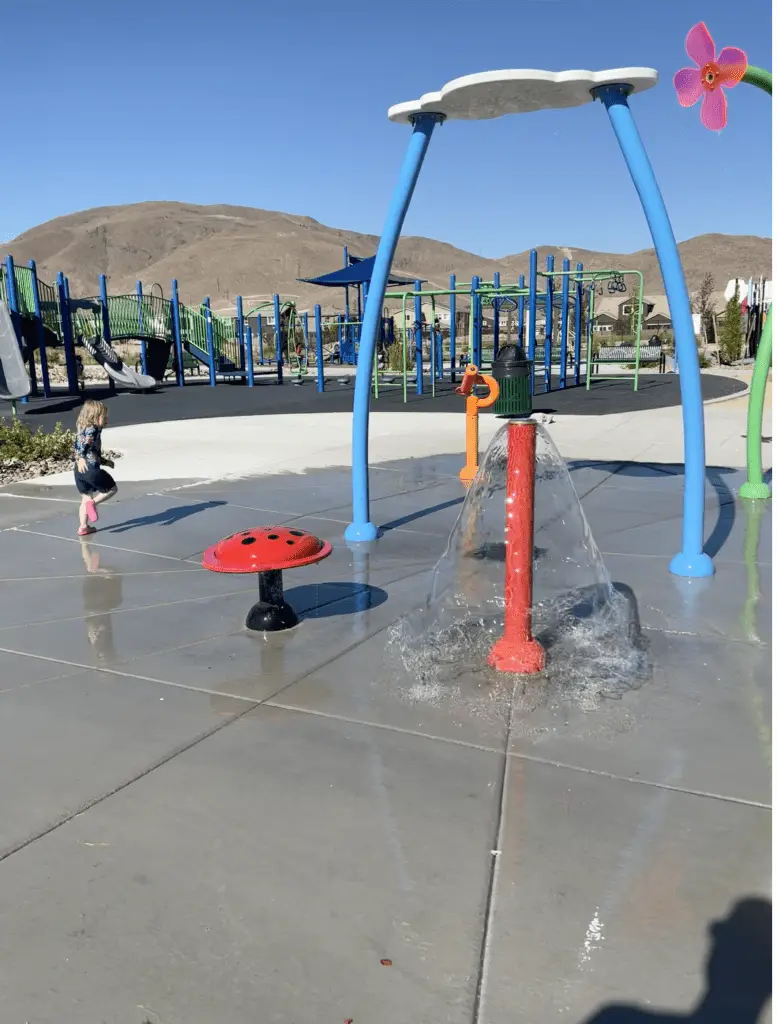 Cyan Park Splash Pad
2121 Long Meadow Dr., Reno, 89521
Hours
Open Daily
Cost
Free
Open to the public and free. As South Reno's newest local park, it has 4 spray heads and lots of open space for kids to run and play.
In addition to the splash water play area, you can enjoy your time in the park, play pickleball, or bring your dog to run around in the park.
Reservations are highly suggested through the washoe county park and recreation department if you want to reserve the gazebo for a party. Everything is on a first-come, first-serve basis.
Carson City Splash Pad
Carson City Splash Pad Address
​223 W Third St. Carson City, 89703
Hours
Open Daily
Cost
Free
Free and open to the public, this cute little splash pad is surrounded by shops in McFadden Plaza right by the Nevada State Legislature building.
The splash pad is typically open from late spring to early fall, depending on weather conditions. The operating hours are generally from 10:00 AM to 7:00 PM, providing ample time for families to enjoy the water feature.
This is not a splash pad that has gazebo rentals.
Minden Splash Pad at Minden Park
Minden Splash Pad at Minden Park Address
1601 Sixth St. Minden NV, 89423
Hours
Open Daily
​Memorial Day Weekend to Labor Day Weekend

Cost
Free
Other Outdoor & Indoor Water Activities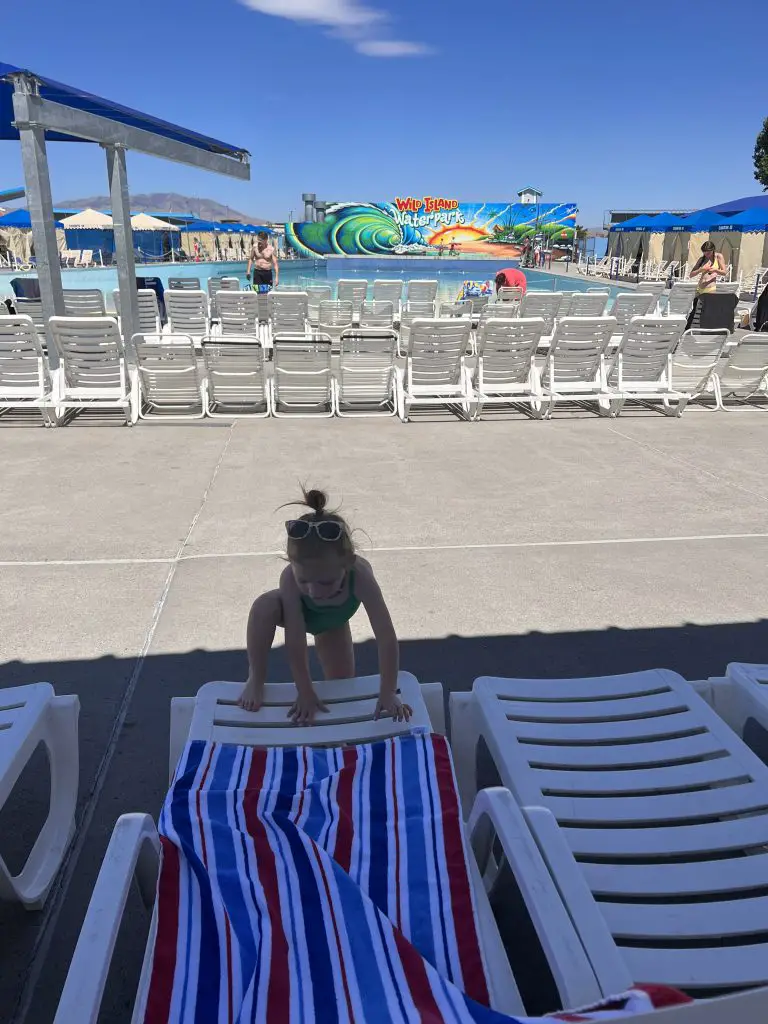 Waterpark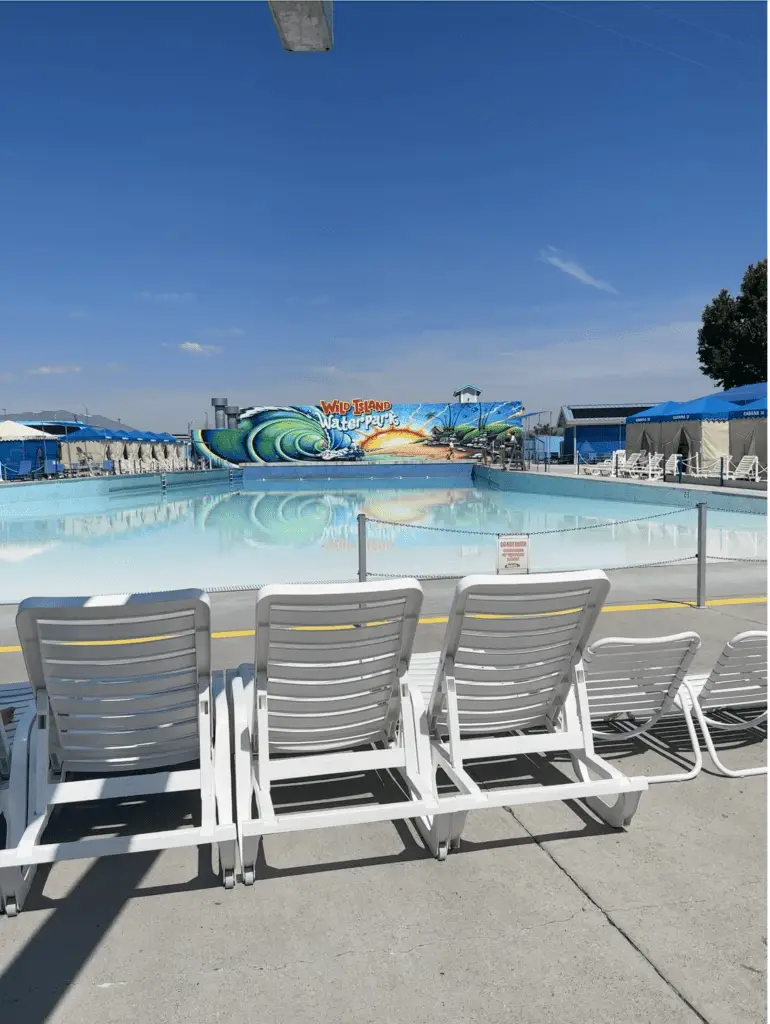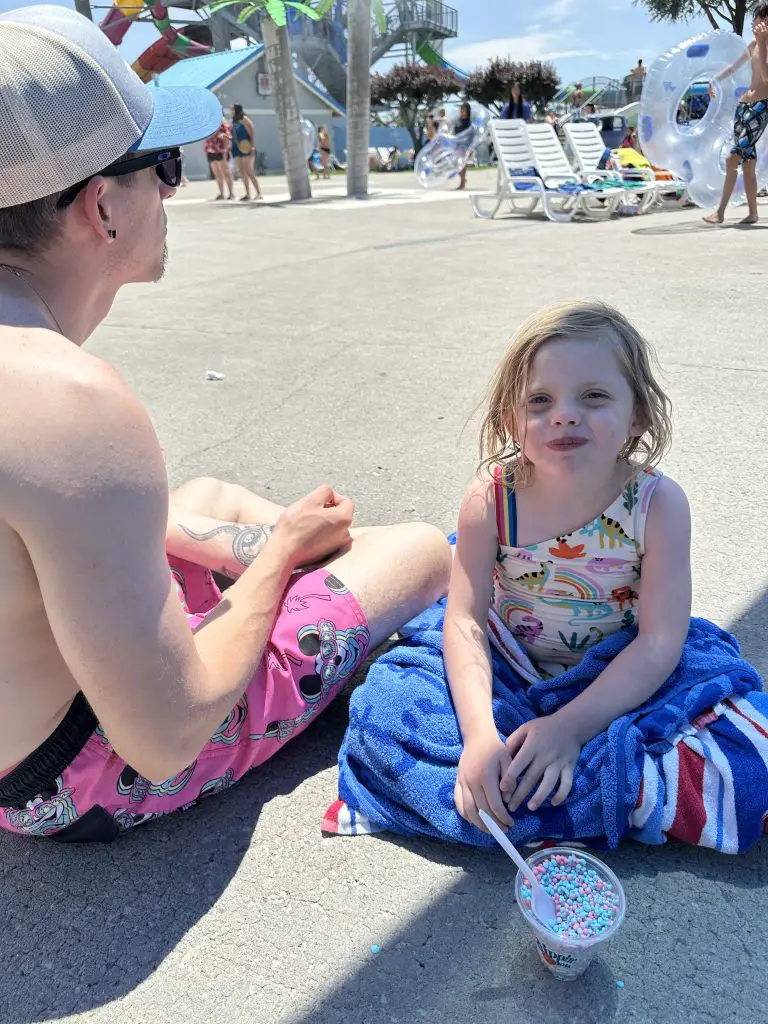 Wild Island Water Park
Read our full guide on Wild Island Water Park
If you are looking for a wave pool and the ultimate water park Wild Island Water Park is your stop.
Rent inner tubes and float the lazy river, or hang in the kid's area with little slides for toddlers. For thrill-seekers, jump on one of the many water slides.
You can rent gazebos and pavilions for private parties.
Float the River
Proceed with caution every year, especially this year. With the water levels extremely high from the massive winter we had. Lifejackets are heavily encouraged/required. Make sure you are purchasing or using the correct swim vest for floating the river.
Truckee River Raft Company
Closed this year due to the amazing winter we had for the 2022/2023 season.
For the past few years, we have gone up around the 3rd week of July, the weather has been fantastic, and the water is very refreshing.
There are multiple spots along the way to stop and wade in the water. This is a great way to spend the day and enjoy the Truckee River. You park at the endpoint, and a shuttle bus takes you up to the starting point.
The Reno Float Do it Yourself and Be Careful
The locals will tell you to head to Mayberry Park and end in Sparks at Spice Island. There are many spots to stop at any time, especially once you get to Downtown Reno.
You can start as high as Verdi if you want a long float for the day.
While each winter brings its own water consistencies depending on the winter, some years might not have a lot of water in certain spots and other rushing rapids.
You can buy your own heavy-duty raft or floats at Costco or even Target.
If you are going with a group, leave one car at the start and one and your endpoint, so you can load everything and head back to your car at the start point once you are done.
Bring lifejackets, drinks, and snacks, as well as LOTS of sunscreen.
Keep an eye out for those around you, and stay safe!
Pools in Reno and Near Reno
Carson Valley Swim Center
Carson Valley Swin Center Address:
1600 Hwy 88, Minden 89423
Hours:
Open Daily
Monday – Friday 5:30 am – 7:30 pm
Saturday & Sunday 7:30 am – 3:00 pm
For more specifics on hours, head to the Carson Swim Website
Cost:
Adult $6.00/Person/Day
Swim Cards $72
30-Day Pass $60
90-Day Pass $150
365-Day Pass $390
Senior, Youth, Disabled $4.00/Person/Day
Swim Cards $48
30-Day Pass $42
90-Day Pass $96
365-Day Pass $195
Family $18.00
Swim Cards – NA
30-Day Pass $137
90-Day Pass $342
365-Day Pass $750
Military Free, please bring your card
Whether you're looking to make a splash or simply unwind by the poolside, the Carson Valley Swim Center has something to offer for everyone. With its inviting pools, comprehensive aquatic programs, and exciting water features, it's no wonder why this facility is a favorite among locals.
Moana Pool
So excited about this and looking forward to the Summer 2024 target open date.
The master plan shows an indoor 50-meter competition pool and possible water play area, an outdoor soaking pool, as well as a fitness room and multi-use rooms.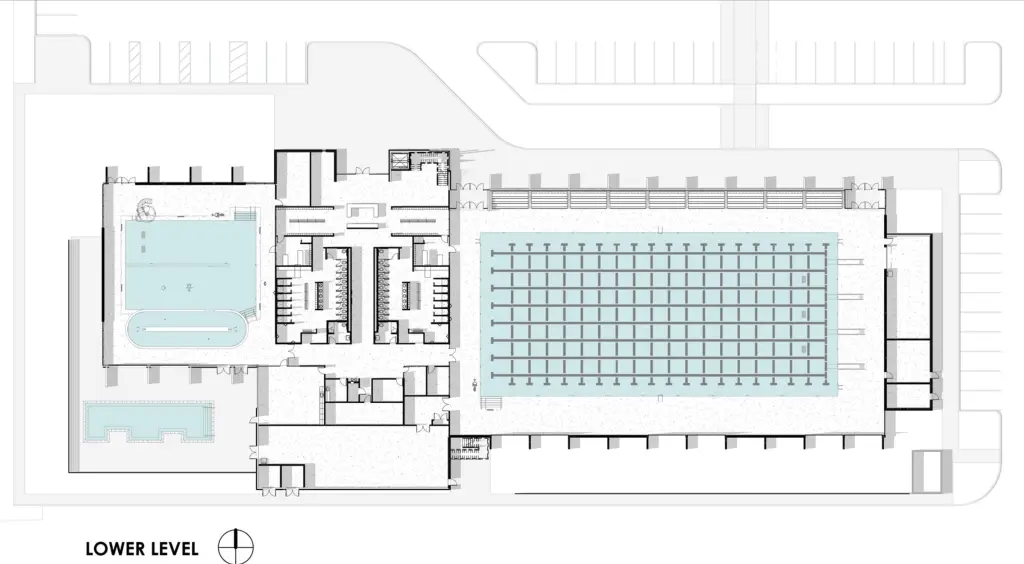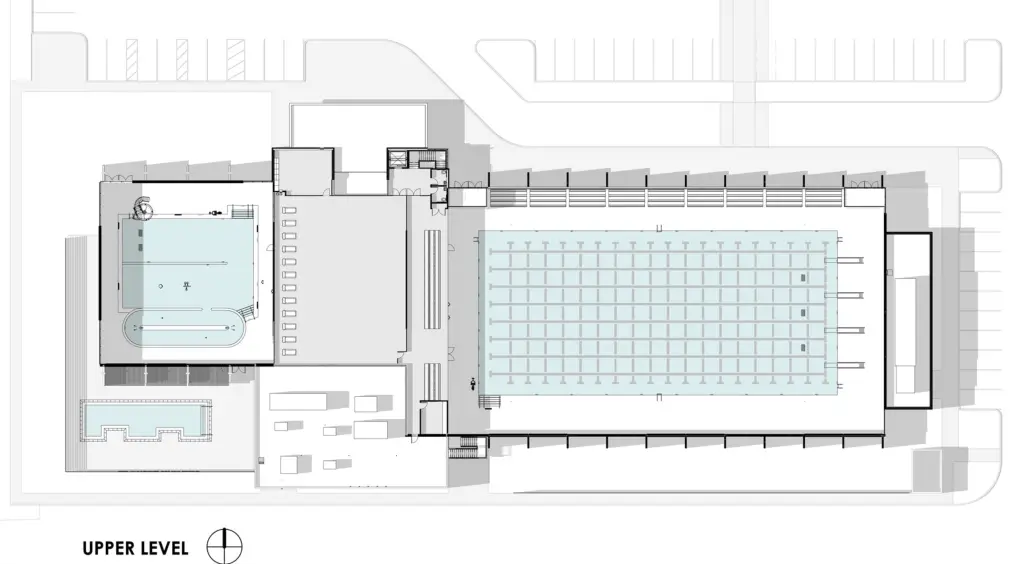 CORE Construction
The Pool at Grand Sierra Resort
The Pool at Grand Sierra Resort Address
2500 E 2nd St, Reno 89595
Hours
Open Daily from 11 am – 8 pm
Cost
General Admission: $20/Person/Day
It's located on the driving range side of the GSR, but you are able to get to The Pool from inside the hotel.
It is a family-friendly pool, and keep in mind this is also a 20 somethings favorite place to hang out in town. They do have a 21 and over pool area and many shaded spots to hang out.
Daily admission is $20/person, and you can order food from the Pool Grill or drinks from one of the Pool Bars.
Bowers Mansion Pool
4005 Bowers Mansion Rd, New Washoe Valley, 89704
​Hours
Open Daily
Summer Season
Monday – Friday 11:30 am – 5:30 pm
Saturday & Sundays 11:30 am – 5:30 pm
Pre and Post Season
Weekends Only 11:30 am – 5:30 pm
Cost
Infants (2 & under)
Youth (ages 3-17)
Adults (ages 18+)
Seniors (ages 62+)
Two reservable party pavilions are available. Each pavilion holds 32 people and are $85 each, plus a daily admission fee per person for 2.5 hours. You can call or email reserveparks@washoecounty.gov to learn more and reserve a time.
Bowers Mansion is the most popular outdoor pool in Northern Nevada.
2023 Update: Recently remodeled thanks to a large donation from the William N. Pennington Foundation, the pool has been replastered, a new diving board was installed, an ADA-compliant ramp into the pool, and a large shallow section for children and those learning to swim.
The wading pool has been removed and will soon be home to a new splash pad.
Final Thoughts
No matter what you are looking for, Reno has something for everyone throughout the city. We hope you have an amazing time in the sun and splashing around the reno nv, area! We think its the perfect place to cool off and relax with your family.