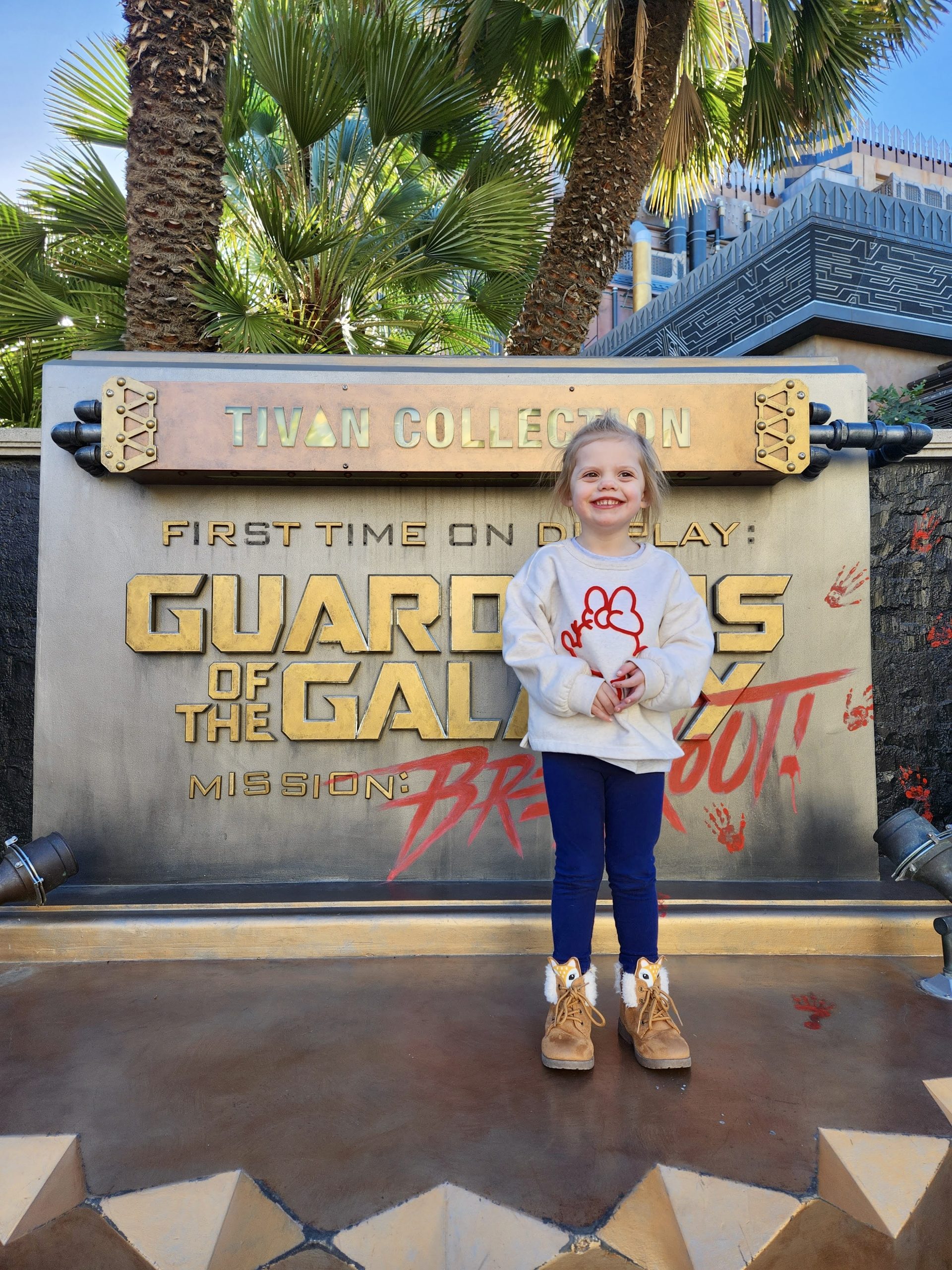 Top 19 Best Amusement Parks for Toddlers
2021 was our first bite at amusement parks for toddlers, and that's all we needed to fall in love with theme parks all over again. In March 2021, we flew across the country to Florida and made our way to Disney World. 
Disney World was a lot for the first time as amusement park goers with a toddler. Not because having a toddler is difficult but because the park is more complex than heading to sea world for the day.
In this post, we will break down the best amusement parks for toddlers and discuss some of the things to remember when booking the next family trip to an amusement park.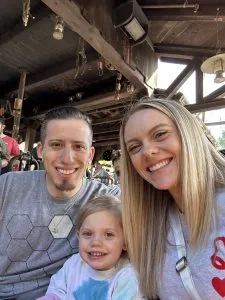 Disclosure: "Please note that some links below may be affiliate links, and at no additional cost to you, I earn a commission if you make a purchase."
Best Amusement Parks for Toddlers
From roller coasters to the lazy river water park, there are over 475 amusement parks in the United States, and although that might sound like a lot, not all of them are great for the whole family. Now, if you are like us and live in one of the few states that do not have an amusement park, you will have to travel to find one. Hopefully, you have a neighboring state that has an amusement park. I can't tell you how many times I've typed amusement parks near reno into google but have yet to be successful.
Many people have to travel to enjoy a day at the theme parks, but which is worth the trek while being the most fun for the entire family? 
We will discuss the best amusement parks for toddlers, and while Disneyland, Walt Disney World, and Universal Studios are on the list, a few will surprise you. We will continue to visit the Best Amusement Parks for Toddlers and give you the upfront and honest truth about each of them.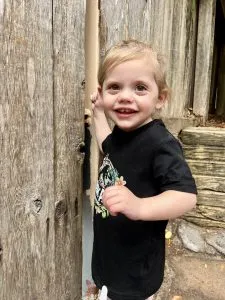 Top 19 Best Amusement Parks for Toddlers
Located in Orlando, Florida, not far from Disney World, you will stumble upon two theme parks and a water park, Universal Orlando, Islands of Adventure, and Volcano Bay.
Home of the Wizarding World of Harry Potter and Seuss landing. Orlando'sOrlando's Island of Adventure has Hagrid'sHagrid's Magical Creatures Motorbike Adventure. Although not explicitly made for toddlers, this is the most incredible ride for kids at 48″ and above. This park is excellent for the entire family. 
Check out their special events or live entertainment while you are in the park. We found the parades and shows to be an easy way to relax and enjoy some food before heading back out. 
The movie studio theme park located in the San Fernando Valley, California, is also home to The Wizarding World of Harry Potter, just not to the same extent as it is in Orlando. The LA-based amusement park will soon be the home to SUPER NINTENDO WORLD starting in Feb 2023, and we cannot wait for this highly anticipated opening. If you haven't already, buy tickets immediately. We assume the pack will be at higher crowd rates because of the new ride and land opening.
Roller Coasters and Aquarium all in one. SeaWorld always has the best of both worlds. We love to run from ride to ride, but we also enjoy special events or live entertainment. The sesame Street Bay of Play at Sea World is a perfect kid-friendly play area with rides. Not to get confused with Sesame Place the amusement park, also owned by SeaWorld. We'll talk about that in a few.
While just Sea World San Diego is on our list, there are three SeaWorld parks, and the sea world franchise owns 11 parks altogether. Three are located in the united states, including San Diego, California. Orlando, Florida, and San Antonia, Texas. The SeaWorld Corporation owns the others. 
Each park is unique in theme, with some overlap, and SeaWorld is a fantastic amusement park for toddlers.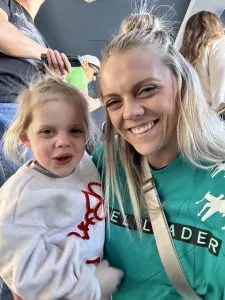 Two magical parks make up Disneyland. While Disneyland is the original park, California Adventure was introduced in 2001. Right in the middle of Anaheim, California, Disneyland has tons of classic rides with low or no height requirements. They have a lot of themed rides like little mermaid and peter pan making it an excellent stop for toddlers. They definitely pull on the Disney Adult heartstrings with some of the classic rides and live entertainment.
Recommended Disneyland Hotel: Disneyland Hotel, Grand California, and Paradise Pier Hotel. Currently the Paradise Pier is under construction so we suggest waiting until they have completed their remodel to visit.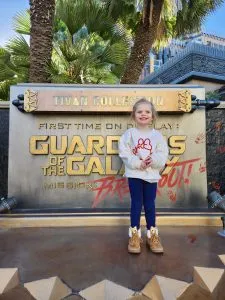 When we returned from Walt Disney World, we learned that a lot of us West coasters needed help understanding the mass size of Disney World. It's broken down into 4 separate amusement parks and a water park. The Typhoon Lagoon Water Park is closed, but Disney's Blizzard Beach water park is now open! The four parks have both water rides and amusement rides, depending on the park you pick. The four parks are Magic Kingdon, the traditional castle park featuring Cinderellas Castle. Hollywood Studios featuring Star Wars or Galaxy's Edge. Animal Kingdom, with a massive focus on Avitar and Pandora. And the last Epcot made for the food and ride lovers. Disney is one of the top amusement parks for toddlers.
Hershey Park
The largest park in Pennsylvania, Hershey's, is home to over 70 rides and water slides. They have 4 "seasons" in the park, one being Hersheypark Christmas Candylane®, where you can visit Santa's Village and meet Santa and his nine reindeer. With your park pass, you can access the year-round, 11-acre zoo home to more than 200 animals or buy an individual ticket to just the zoo. We are all for a two-for-one deal, especially if a zoo or Aquarium is a part of that.
Cedar Point
This is my husband's top choice because it's home to over 100 rides and water slides. With 17 roller coasters that are more intense than an original wood coaster. We are excited to head to Ohio and experience this park. For an amusement park for toddlers, you would think with such a focus on roller coasters that, they wouldn't have kids' areas. Cedar point offers three kids-focused areas and rides throughout the park for toddlers.
In May 2023, they will open The Boardwalk with more rides and experiences. The new Wild Mouse Coaster "Spins, dips, drops, turns…and CHEESE." We will review this park once we go, but from what we can see, it is on the top of our list for a reason. 
Nickelodeon Universe
Nickelodeon Universe has two prominent locations Mall of America in Minnesota and American Dream in New Jersey.
Mall of America and the American Dream have over 25 rides mainly focused on younger children and families, emphasizing the Nickelodeon theme. If you are looking for a theme park trip, we suggest American Dream over Mall of America.
American Dream is the largest indoor theme park in the western hemisphere. The largest in the world is home to Warner Bros. World Abu Dhabi. Definitely, a bucket list for a Dhabi trip but for us in the states, we will make our way to American Dream. 
Nickelodeon Universe, located inside Mall of America, is an experience all on its own. Mall of America just opened ClimbZone, and they have over 520 stores. When I take my toddler on roller coasters, I don't think of shopping at a mall. When we head to the midwest for a trip, we will definitely be heading to Mall of America, but not as a main amusement park stop. 
Dreamworks Water Park
Although not an amusement park, North America's largest indoor water park is an excellent addition to your American Dream theme park vacation while in New Jersey. Since most of the parks nowadays also have water parks, we wanted to put this on the list. It does have a high height requirement for a lot of the slides. There is a central area focused on toddlers and younger kids. 
Sesame Place
I had to separate them a little bit, so there was no confusion. This all-new theme park based on Sesame Street is located right in sunny San Diego. Near SeaWorld San Diego. This park focuses on family rides, water attractions, shows, and parades. The park is on the smaller size, making it a very easy day trip option.
There is also a Sesame Place in Philadelphia similar to the one in San Diego, with roller coasters and water rides.
Both parks have shows and parades with some of the kid's favorite characters. Make sure you plan time for some of those while at the park.
Peppa Pig World
The Texas theme park is explicitly made for preschool children, with 14 themed play areas for kids to run around and enjoy. If you are a thrill rider, this is not your park. If you are in the area and need something to do with your toddler, this is a perfect midweek park trip or just a day visit.
Lego Land
There are 10 Lego Land parks around the world, and three are in the United States. The theme park and Aquarium located in California is one of our favorites. With two hotels right next to the property, this California park will keep the entire family entertained with over 60 kid-friendly rides and attractions. The park's suggested age range is 2-12 years old, but a lego lover can be any age. 
Florida features a theme park and water park, while New York's primary focus is shows, seasonal events, and rides.
Story Land
This kid-friendly park in New Hampshire will take your child on a fairy-tale adventure. From buccaneer pirate ship to dining with Cinderella, your child will be a part of some of their favorite stories. Story land features 30 kid-friendly rides and attractions.
Busch Gardens
Busch Gardens features two locations, one in Florida and one in Virginia. Both sites feature thrill rides, fast coasters, and family rides. Owned by the Sea World corporation, these theme parks focus significantly on roller coasters and are on our top list for the next amusement park trip. That leads us to the fact that it has kid's and toddler areas. It's just not the main focus making it lower on our list for toddler-friendly rides. 
Kings Island
Located in Cincinnati, Ohio, this all-around family-friendly amusement and water park features toddler-friendly rides and thrill rides for older kids. The whole family will enjoy one of the special events or live entertainment you can find around the park. 
Gilroy Gardens family theme park
More like a permanently affixed carnival, the Gilroy Gardens Family theme park has over 40 rides and attractions, 3 water play areas, and 6 majestic gardens. Walking around, you're surrounded by trees and flowers, not the traditional buildings and concrete typically seen in a theme park.
Make sure you avoid winter since it will limit the rides available during your trip.

Dutch Wonderland
Dutch Wonderland and Cartoon Network Hotel, located in Lancaster, PA, has been named by Amusement Today magazine! as the "World's Best Family Park." With over 35 rides, attractions, and shows, Dutch Wonderland is the perfect place to spend family time.
Cool off in Duke's Lagoon water play area (Memorial Day – Labor Day), make discoveries at Exploration Island, where dinosaurs come to life, and take flight on Merlin's Mayhem, a magically thrilling suspension coaster. Don't miss out on Dutch Wonderland's seasonal events: Happy Hauntings (select weekends in October) and Dutch Winter Wonderland (select days in November and December). 
Edaville family theme park
Edaville family theme park focuses significantly on trains and has Thomas land. While Thomas Land does not have a Thomas the train ride, specifically, you do get to ride on many different trains. 
You also want to avoid this during the winter because they will close rides due to safety or weather. 
Best Amusement Park for Toddlers
Although our opinion on the best amusement park with a toddler might change when we have gone to all 19 amusement parks with our toddler, we have to say Universal and Disney are our top picks. We will be excited to check out Cedar Point, SeaWorld, and one of the smaller amusement parks like Gilroy Gardens in the coming year.
Amusement Park for Toddlers in NJ
Storybook Land
Land of Make Believe
Diggerland
Field Station: Dinosaurs
Nickelodeon Universe
Six Flags Great Adventure
Amusement Park for Toddlers in Illinois
Amusement Park for Toddlers in Pennsylvania
Dutch Wonderland
Hersheypark
Sesame Place
Kennywood Park
Splash Lagoon
Knoebels Amusement Park
Idlewild & Soak Zone
Amusement Park for Toddlers in Florida
Walt Disney World Resort
LEGOLAND Florida Resort
Universal Orlando Resort
SeaWorld Orlando
Busch Gardens Tampa Bay
Amusement Park for Toddlers in California
Disneyland
California Adventure
SeaWorld San Diego
Six Flags Discovery Kingdom
Six Flags Magic Mountian
Legoland California
Sesame Place
Universal Studios Hollywood
Gilroy Gardens
Knott's Berry Farm
Adventure City
California's Great America

Related:
Top Tips for Flying with a Toddler
Packing a carry-on with a toddler'