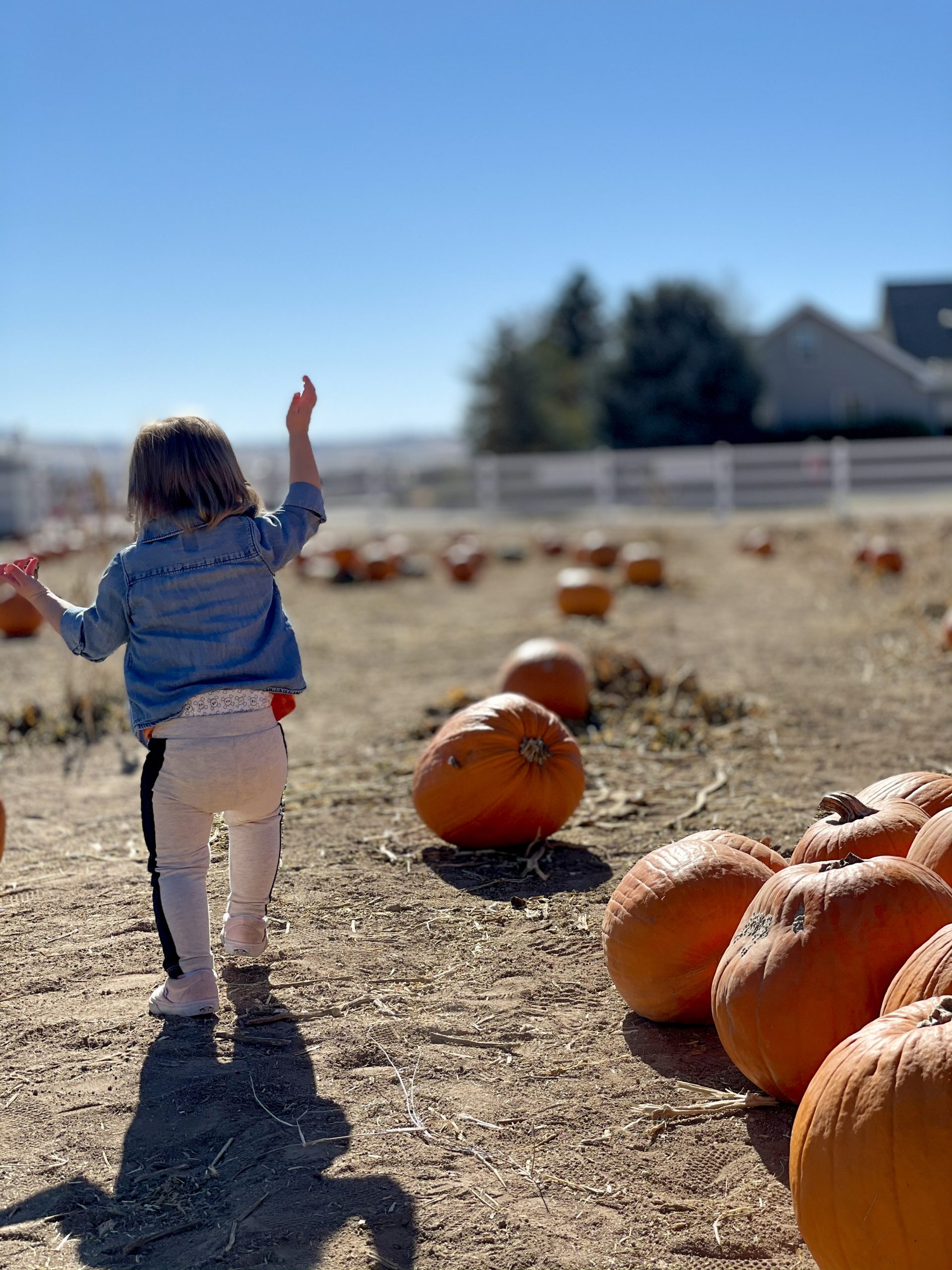 Fall is here, and if you were anything like me September 1st decorations start going up.
Pumpkin patches are fun for children, yes, and they can be just as much fun for families and adults as well.
This year I splurged and purchased the season pass to Andelin Family Farms. Every year we go, I wish we could spend more time or could go additional days.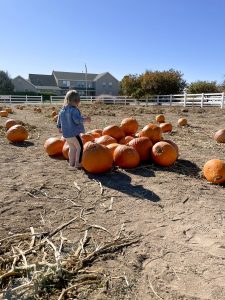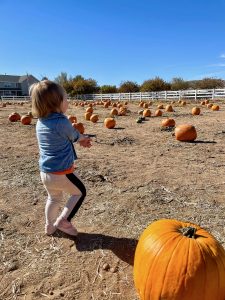 Here is a list of some of the top local pumpkin patches in Reno and Sparks that we like to enjoy.
Opens from October 1st to October 31st
Locations

4701 Mill Street in Reno, 89502

Time

Friday and Saturday from 10 am – 11 pm

Sunday thru Thursday from 10 am – 8 pm

What to do

Pumpkin Patch, Hayrides, Corn maze, Corn Walk, Firepits, Animal, Movie nights, Carnival Rides, Concession stand, Face painting, Food trucks, and so much more.

Prices

Other fun dates to know

Movie nights

10/9, 10/16, 10/23, and 10/30

Trunk or Treat
The Holland Project
Andelin is our favorite farm to visit for all the activities and animals. Sloan is a farm animal lover… Well obsessed with horses and all animals is more like it. 
Opening day is Sept 29th and their last day will be Oct 30
They replenish the pumpkins from their additional pumpkin patches, so they have more than enough. There is so much to do while at Andelin and additional things to add on when you get there. Our favorite thing to do is walk through the pumpkin patch and pick the best pumpkins and then take our time through the animals they have at the farm and last year they added two camels
Location

8100 Pyramid Way, Sparks, NV 89436
If you have not been out to Andelin recently the entrance has changed a little. There is a developer building out streets and what looks like a warehouse at the moment. So please prepare for a few extra turns on your way in. Andelin has posted signs so you won't get lost.

Time

Days

What to do

Included in your admission ticket

u-pick a pumpkin (pumpkin price not included), wagon rides, barrel train rides, mini zip lines for kids, slide mountain, sandpit, farm animals, hamster wheel, duck races, lassoing activity, and straw bale maze.

Additional add ons

Pumpkins (cost vary by weight), Pony rides, Gem mining, Corn cannon, Farm store, Zombie paintball, Corn creepers, and Corn Maze

Prices – Purchase tickets here

$12 when purchased online
$14 when purchased on site
Children 2 and under are free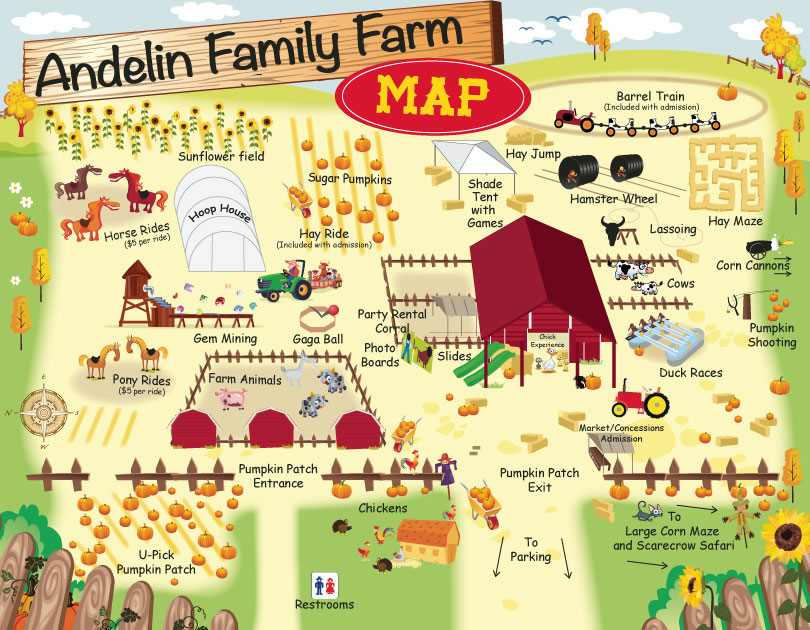 Locations

859 US Hwy 395, Gardnerville, NV 89410

Time

Days

The month of October Daily

What to do

Included in your admission ticket

Hay slide, Straw maze, Farm animals, Minature golf, Pig races, Hay Wagon Rides, and the Corn maze

Additional add ons

Pumpkins (cost vary by weight), Giant Sling Shot, and Train Rides

Prices

Weekends

Adults & Children – $8.00

(Children 2 & under are Free)

Seniors 55+ – $6.00

Weekdays 

$5.00 a person

Please note they do not have wagon rides, pig races, or the slingshot on weekdays
Not so much a "pumpkin patch" so to speak and Moana Nursery has an amazing selection of pumpkins big and small for an amazing price of $1.99 per pumpkin, $.99 for mini pumpkins and $.99 for gourds. You are limited to 6 pumpkin. You can stop by any of the three locations to take advantage of the best price in town on pumpkins. In addition they have an amazing contest going on for the person who guesses the weight of the giant pumpkin at each location. Each winner will receive a $50 gift card to Moana Nursery. Head down and cast your votes today! The contest ends 10/25.
Also don't forget to pick up a few gorgeous mums for your pourch while you are there.
A farm we have not been to yet and are excited to see.
Opening day is September 25th and their last day will be October 30th for the fall festival
Locations

1955 McLean Road, Fallon, NV 89406

Time

Days

Fridays and Saturdays – Fall Festival maze, and Hayride & Pumpkins

Saturday – All other events

What to do

Hayrides and pumpkins, craft fair, Enchanted forest, Scarecrow Factory, Costume contest, Fairytale paint night, Paiute Fireside storytelling, Coloring contest, Story hour, Pumpkin Patch, and Corn maze.

Prices

Adults & Children 16 and over – $7.00

Children 4-15 – $5.00

Children under 4 are Free