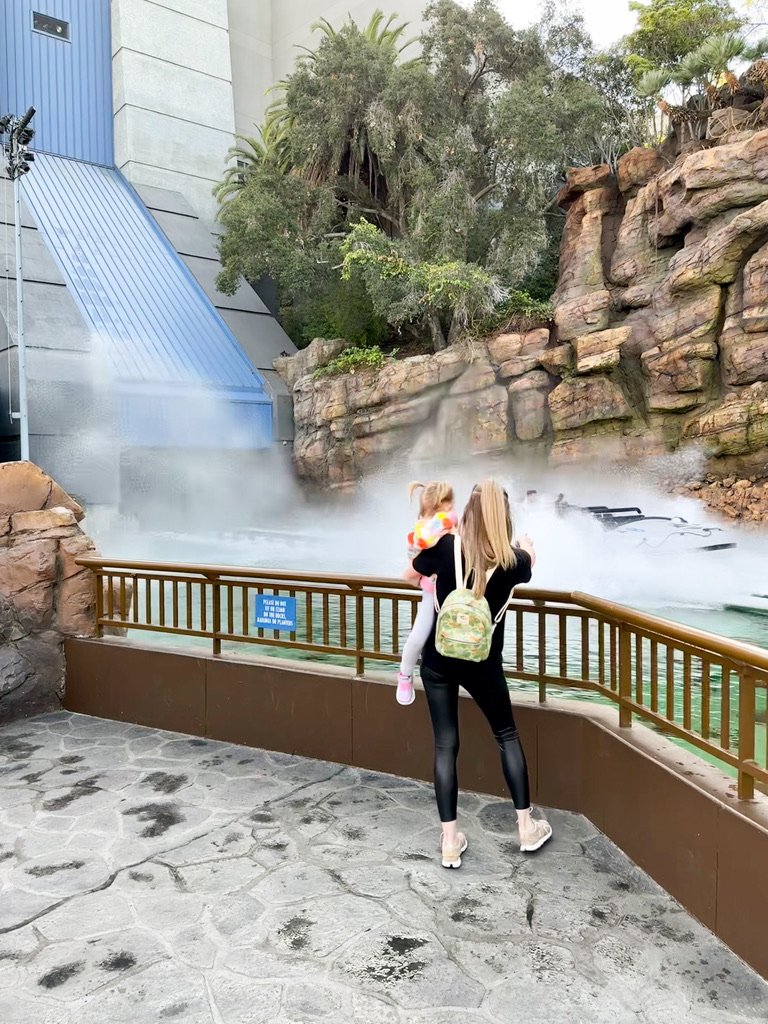 Grab your backpack and fanny pack we're going to universal studios theme parks. But now it's time to figure out what to pack for universal studios. We are going to talk about what to pack for universal studios in California and Florida. Surprisingly both our Universal Studios trip and Orlando were during the February months one year apart. While February can be warm in Florida, it is not always the most ideal weather in California.
If this is your first time as an adult heading to Universal Studios get ready for a great time, early mornings, and late nights. By the end of the day, you will pat yourself on the back for having a great day. Good news we have you covered when it comes to what to pack for universal studios.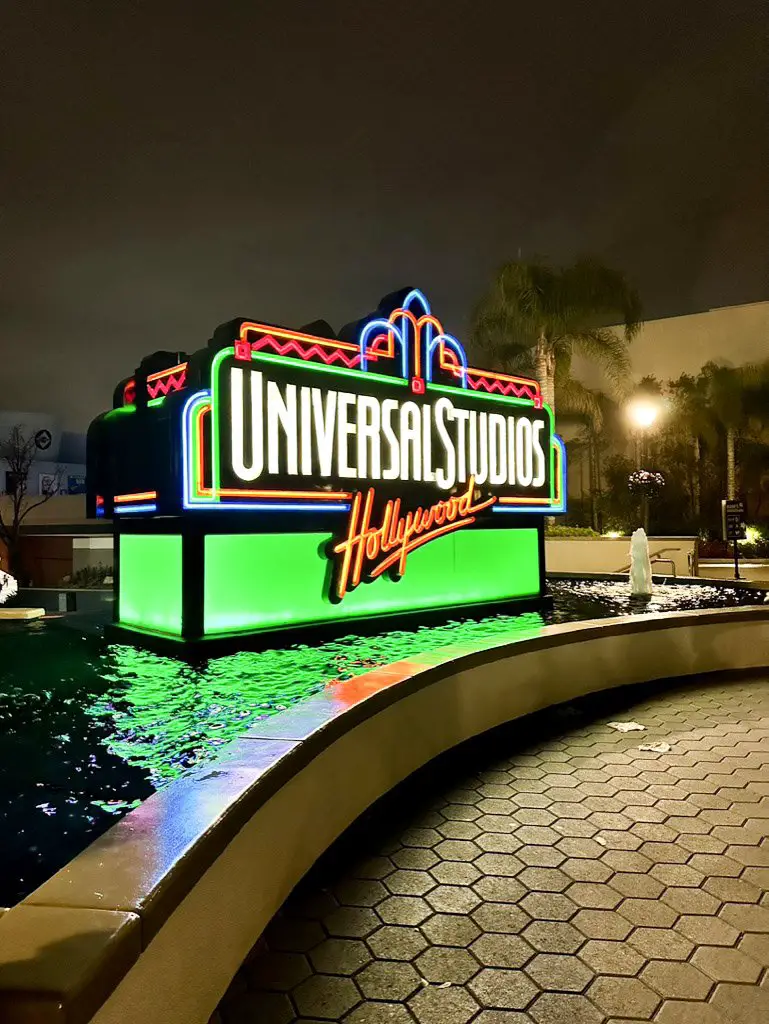 Themed Shirts for Universal Studios Parks
Best Bag for Universal Studios
Packing List Park Day for Universal Studios
What to pack for Universal Studios Hollywood
What to pack for Universal Studios Orlando and Islands of Adventure
What to pack for Universal Studios Wizarding World of Harry Potter
Do not pack for Universal Parks
What to pack for Universal Studios Water Park
Why Stay at a Universal Hotel?
If you haven't already picked a hotel we want to take this moment to tell you why it's a great idea to stay at one of Universal's hotels. If you are staying at one of their hotels you have some extra perks over staying somewhere else that don't have benefits for hotel guests. A few of those perks are a complimentary express pass, early park admission, and complimentary transportation to the park. Express pass is usually an additional charge and this is one of the best ways to beat wait times at the park. If that isn't a reason to book a universal hotel, nothing will convince you 😉
We stayed at the DoubleTree Universal Entrance which is a partner hotel and had a wonderful time! You can read more about our stay and why we picked this hotel over others.
Themed Shirts for Universal Studios Parks
We LOVE wearing themed shirts for our theme park days, it really is the best place to represent your favorite characters. We like to get a few shirts before we head to the theme park but our favorite thing to do is head down to Universal CityWalk and pick up a shirt from the gift shops. Most of the merchandise that is in Citywalk can also be found inside the parks but sometimes inventory is limited and there are special things inside the park.
Jurassic Park Shirts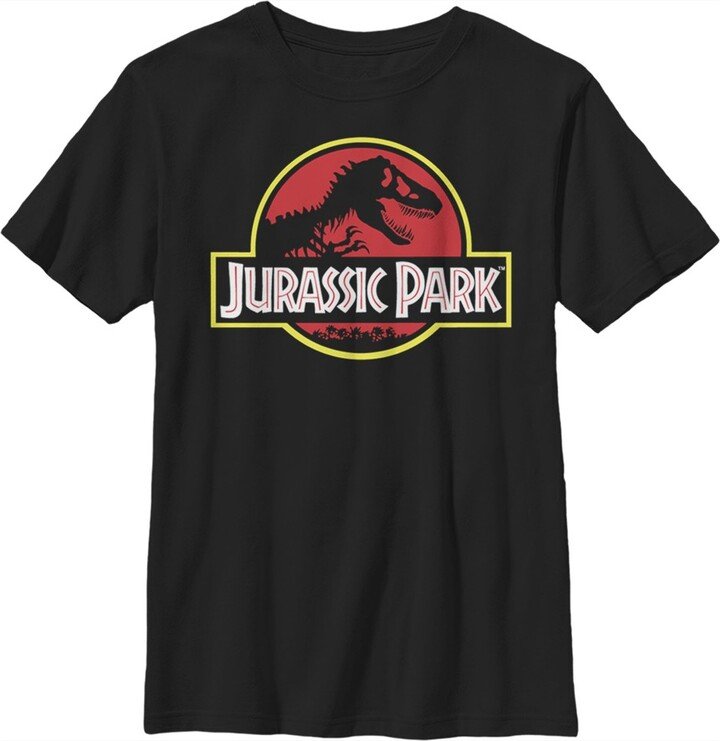 Super Nintendo World Shirts
Harry Potter Shirts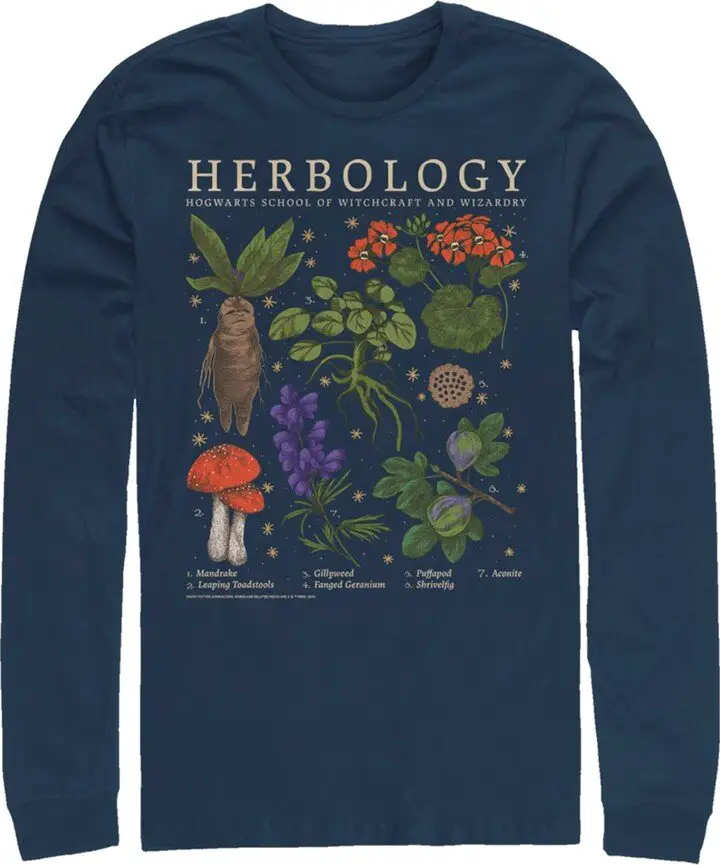 Best Bag for Universal Studios
Small backpack or a fanny pack/cross-body bag are some of our favorites for park days. If you bring anything larger than a Loungefly backpack you will be asked to put your bag in one of the free lockers that are provided before you enter your ride. This is more of a Universal Orlando thing more so than a Universal Hollywood. For most of the core rides in Orlando, you will be asked to use the lockers no matter the size of your bag.
These are the backpacks and fanny packs we have used for all of our theme park trips and highly suggest you invest in a good backpack or fanny pack, although it is an extra cost for yourself and anyone else in your family, you will not regret your purchase when it comes to the theme park.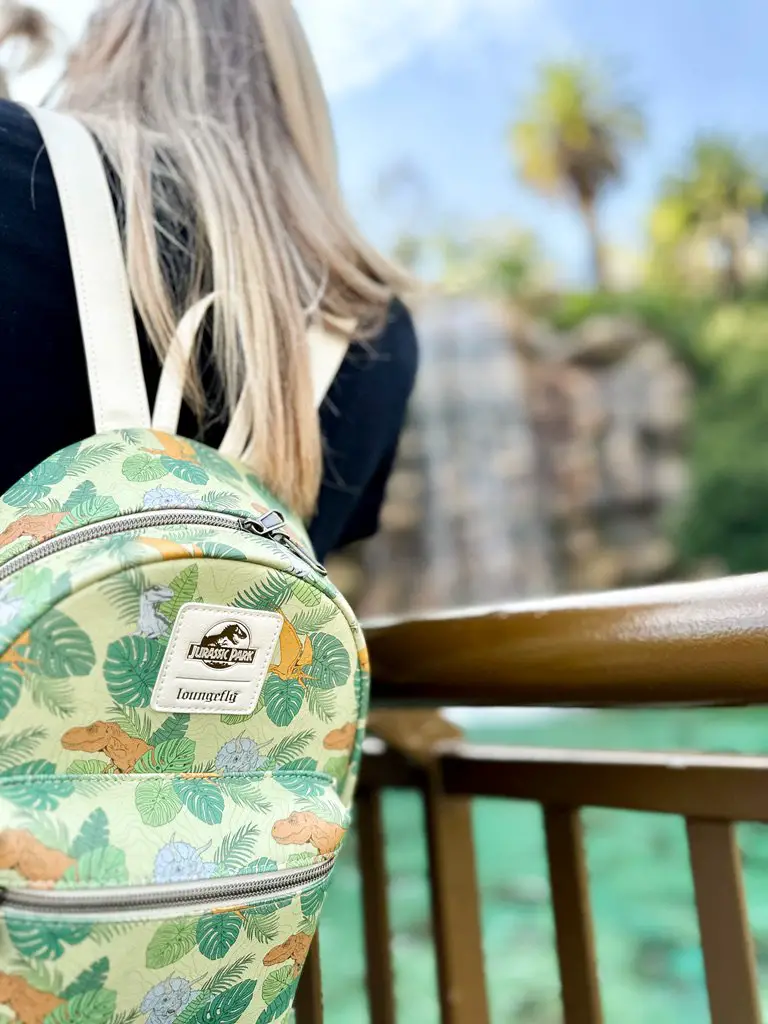 Packing List Park Day for Universal Studios
No matter what park you are heading to our theme park packing list is a great place to start when it comes to your park day. You will want to be packed and prepared so that you can make the most of your day. This list includes all of your essentials and even the basics you will need during your visit.
Small Bag
We already discussed what the best bag is for Universal Studios but this is your reminder to bring it with you on your park day. if you are staying at a resort hotel or partner hotel you will most likely be close by. If you do forget your bag or something back at the hotel it is close by. But nothing is worse than having to run back after you are already in the park. So… Try not to forget anything and put everything together the night before.
Personal Items
Park ticket
Credit cards
Drivers license
Hotel Room Key
Cell Phone
Portable Charger and Cords
If you are like us you will be on your phone the entire day, between using the app, taking pictures, and keeping yourself busy while in long lines for your day. I will say this is probably the most important items you will bring with you besides your cell phone. Universal does have charging bank stations all around that you can use, but since we travel so much we have our own power banks.
Refillable Water Bottle
Having your own water bottle makes the day SO much easier. You can take your reusable water bottle to any Starbucks or restaurant and they will fill it for you, or gesture to fill it from the soda machine fountain.
Bottled water is always available in the park if you forget your reusable, but make sure you use it like a reusable water bottle after you finish it. It will save you a little extra money.
Wet Wipes
Although these could go in your first aid kit, there is nothing like having a wet wipe for any sticky situations. Going on a hunt for napkins in a park is not ideal. With or without a baby wet wipes are literally the best thing ever.
First Aid Kit
Anything you need specifically for medical purposes
Tylenol or Advil
Tums and Gas-x
Hand sanitizer – While many places have conformed to the new Covid standards and have an abundance of hand sanitizer stations, the only downfall is they are not always filled and easy to find. We like to keep the small bottles from Bed Bath & Beyond in our bags.
Lip Balm – Keep those lips nice and hydrated. Nothing is better than drinking lots of water but not everyone is a water lover so make sure you have some chapstick in your bag. Look for one that also has sunscreen in it.
Dramamine for motion sickness
Sunscreen
Ziplock bags
Snacks
We like to make our way to the local grocery store and pick up water bottles for the hotel room, and lots of snacks for our stay.
kids or no kids, small snacks are the best way to save a little money and time in the park.
If you have any special dietary needs you will want to bring your own snacks. Make sure you check the restaurants and see what you need to take with you.
While we usually only bring small snacks, we know a few people who bring their own food to the park. Peanut butter sandwich, a cup of ramen, literally anything. Just don't bring a rice cooker or crockpot.
There are water fountains around the park you can use, but we highly recommend that you bring your own.
Comfortable Shoes
At both parks, there is a lot of walking, like a lot. Especially if you get a park hopper pass to access both parks. Comfortable walking shoes are non-negotiable. Theme park days are long days even with frequent breaks. And when we talk about comfortable shoes we mean for the whole family, not just the adults.
Change of Clothes
If you are planning on riding any water rides, we highly suggest using your poncho or bringing an additional set of comfortable clothes to change into after your ride. Most of the time you will dry off quickly and the water ride is no big deal, but some people really hate having wet clothes.
Stroller
If you have small children under 10 we highly suggest bringing a stroller. If you have a little bit older child 8 and above use your discretion, but those little legs get really tired I will not forget leaving Disneyland one night and watching a grown woman carry her almost 10-year-old daughter because her legs were so tired. No parent should carry their child at 10, it just is not healthy for our backs and bodies. Instead of worrying about a stroller that you need to pack and bring with you we suggest renting the stroller only if you have older kids that don't walk a lot often.
If you have young children or toddlers a stroller is a must and we HIGHLY suggest against renting the strollers in ANY theme park. They are always double plastic strollers with no reclining capability or storage options. If you are a parent you know how important the storage on a stroller can be. We love the Joovy Caboose, Nuna, and Baby Jogger. They are all fantastic strollers and travel really well.
We overheard while in Disneyland back in November that they were making some rules to the size of strollers and what they are going to allow in the future. This is something to keep in mind when planning on buying or renting a stroller. While Universal doesn't have restrictions as of now, it is just something to keep in mind that can change in the future. We always suggest the double stroller that has seats behind each other instead of side by side, making it significantly easier to maneuver around and stay within guidelines.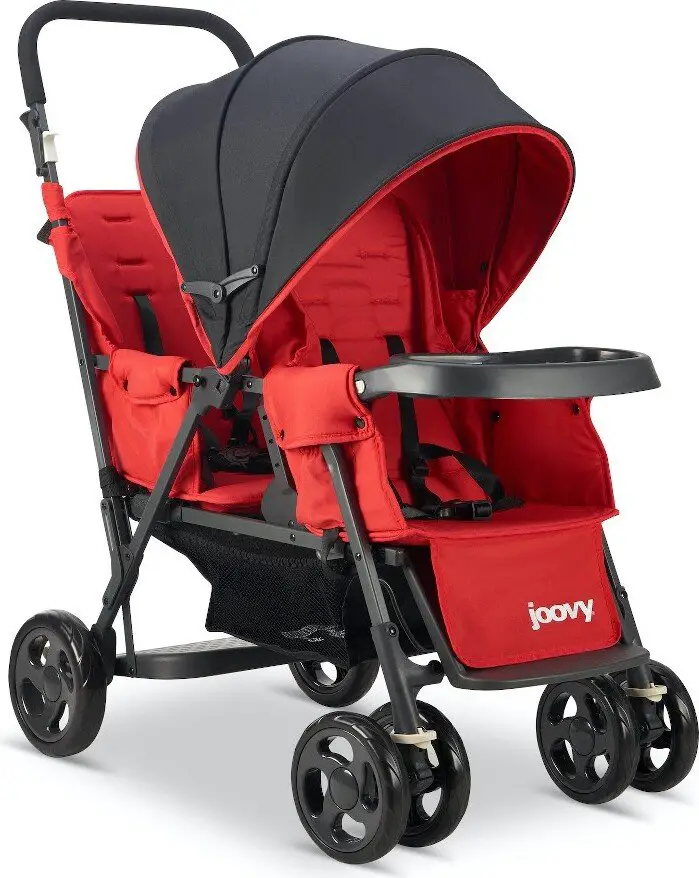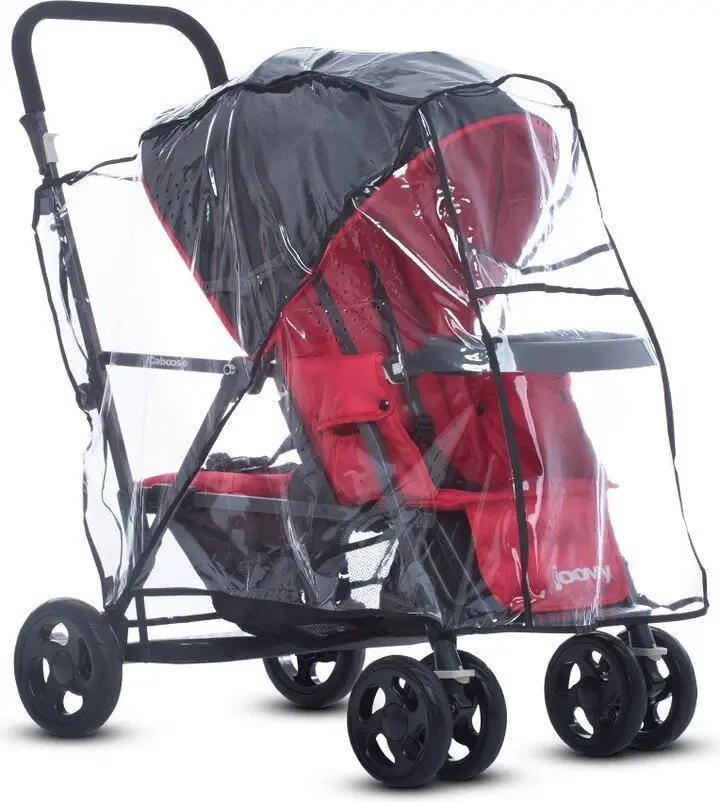 Hat and Sunglasses
Protect your head and eyes from the sun. Do not bring your nice glasses with you, they are bound to fall off and get lost, or hit the ground and get scratched. Bring cheap glasses that you do not care as much for. We love getting glasses from Quay, they are good quality and on the cheaper side.
Rain Poncho or Light Rain Jacket
The rain will come, even if there isn't supposed to be rain the rain will come, especially if you are in Florida. It doesn't always last long but what you have to remember is many people will forget their ponchos or light jackets and have to find covered shelter. Our personal experience is that this gives you a great way to jump in what would normally be a busy ride line and cut some of that wait time down.
What to pack for Universal Studios Hollywood
The first thing you need to consider when it comes to California is the winter months and the rainy season. Thankfully most of the rides are indoors and are not affected by the rain. BUT making your way from the upper lot to the lower lot on a rainy day is not ideal.
The rain works a little in your favor though. We are from a winter town where we have over 200% of our annual snow levels. Being outside in the wet is a simple thing for us. Maybe not for everyone though because when the rain started on our most recent trip, the crowds dispersed and many people went home. The Wizarding World of Harry Potter was empty and Forbidden Journey was at a 20 min wait. Jurassic Park had a very low wait as well but it had been high all day and the rain slightly let up so many people made their way to Jurassic.
Universal Hollywood Packing List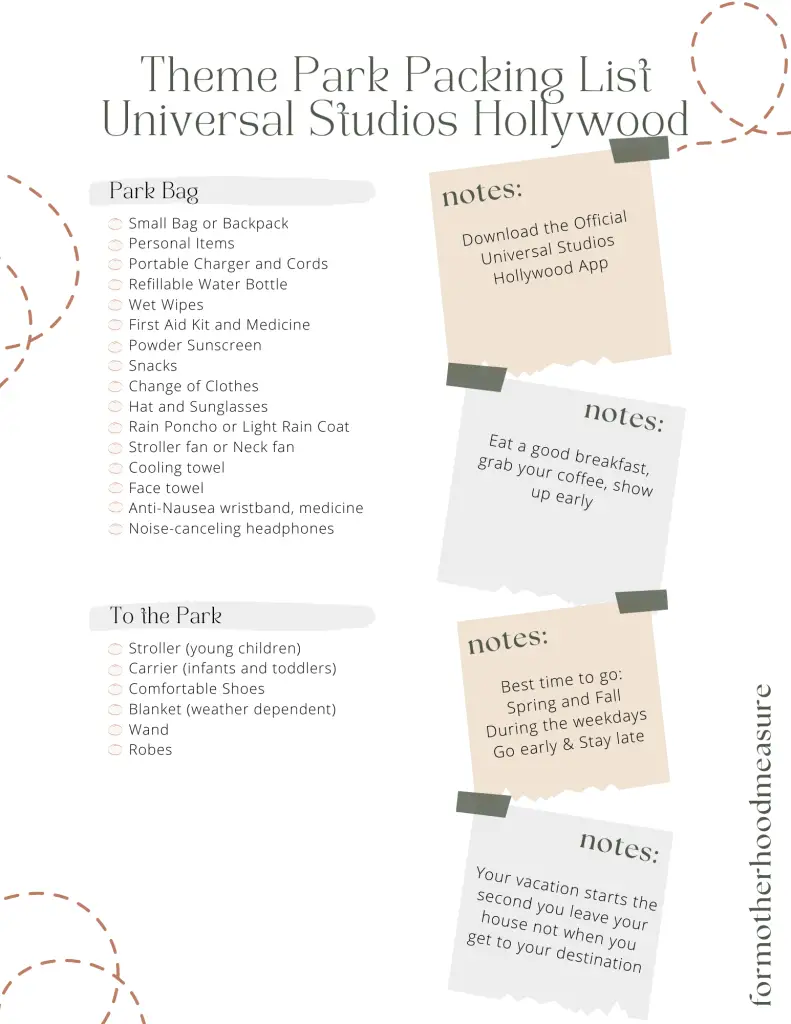 What to pack for Universal Studios Orlando and Islands of Adventure
Florida weather is like summer months all the time, with random rain, but it's hot so it doesn't matter as much. While the weather can drop a little in the wintertime, a light jacket or sweater would be just fine for that time of year. If you are making your way to Universal Orlando Resort in Florida, you will need slightly different things than US Hollywood. These Florida theme parks have tons of thrill rides and roller coasters.
Lockers are used significantly more on most rides at Universal and you are STRONGLY encouraged to not bring your phone with you. I am all for not having your phone on the ride specifically but not having your phone while you spend a lot of time in line is just something I am not on board for. Most rides won't allow you to bring personal items on with you and Florida uses free lockers to keep your items safe.
For most men, they can put their phone in their pocket and it's no big deal, us women with tiny pockets or nonexistent pockets need help. I found this running fanny pack for your phone and keys a few years back and still use it to this day because of its sleek and lightweight design.
Universal Orlando Packing List
What to pack for Universal Studios Wizarding World of Harry Potter
The list for Wizarding World is very short but still very important. Especially if you are a wizard nerd you might have more than the usual parkgoer just for this land. Backpacks, house swag, robes, and your wand. This is the one area we always see people dress up and show up inside the park.
Make your way through Diagon Alley, and Hogsmeade, with your wand and cast a few spells. Your interactive wand works in both parks so it's a good idea to pack your wand. We like to travel with ours in the original box so that it stays safe and doesn't get damaged.
The last thing we want to mention is that if your wand does break take it over to Ollivanders and Ollivander himself or one of his workers will fix your wand or discuss options with you.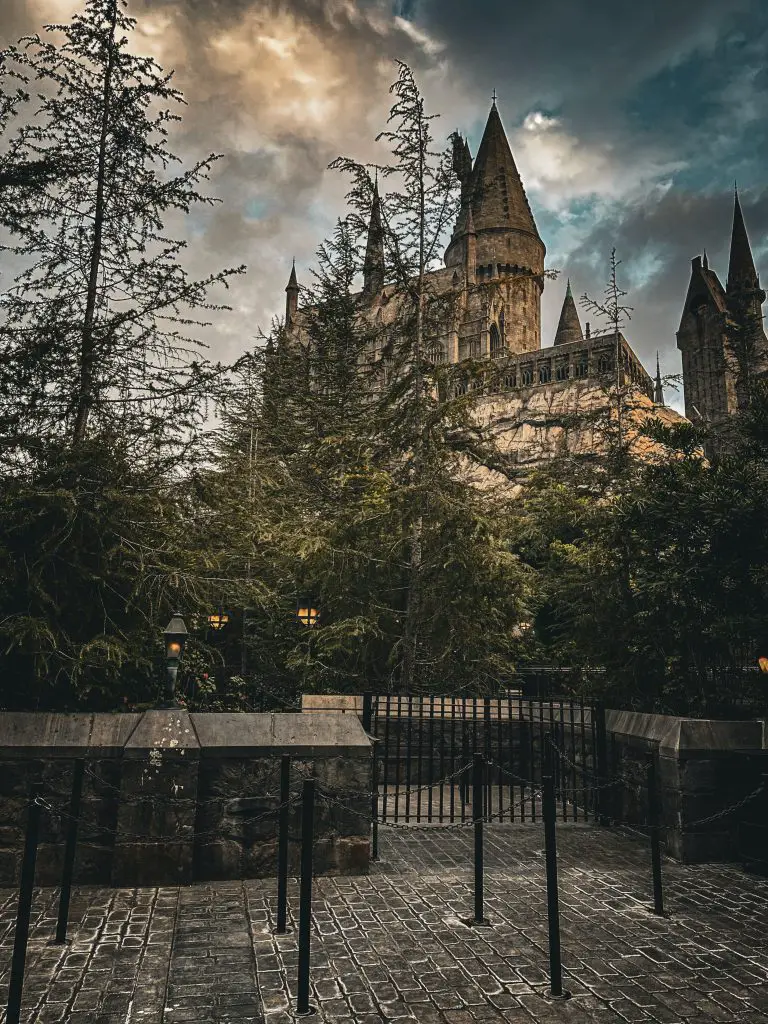 Do not pack for Universal Parks
I've had my fair share of selfie sticks taken so let's touch base on the prohibited items you are not supposed to bring to the park.
Disney Balloons
Tripods and Selfie Sticks (not already approved by Universal)
Weapons
Alcohol
Drugs
Hoverboards
Drones
Clothing with offensive language or messages
Clothing that looks like you work there or are an emergency personnel
Hard Coolers
Soft Sided Coolers larger than 8.5 x 6 x 6
Folding Chairs
Glassware or glass containers
Food that requires heating or refrigeration
Luggage and bags with wheels
What to pack for Universal Studios Water Park
In Universal Studios Florida, everything is bigger. Studio is a larger park, Islands of Adventure is an entire additional park to visit, and then you have the waterpark Volcano Bay.
Towel
Bathing suit
Beach Bag
Flip Flops or Water Shoes
Sunglasses and a Hat
Reusable water bottle
Other Guides
Avoid Universal Studios Wait Times
Best rides for toddlers at Universal Orlando