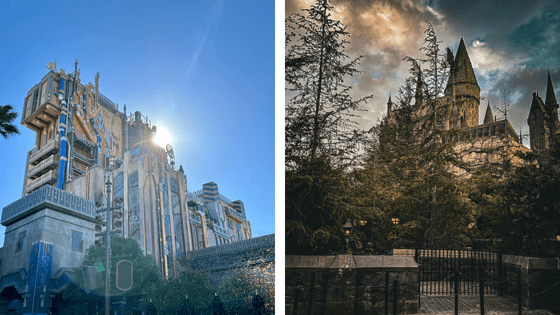 So which is better Disneyland or Universal Studios? It's a head-to-head competition that is for sure. Between Galaxy's Edge, and the Wizarding World of Harry Potter. Both parks have lands that pull crowds of all sizes and age groups. If you are making your way to Southern California you have a big decision to make, which is better Disneyland or Universal Studios for your upcoming theme park visit?
We will review each park, and talk about the key reasons why one park is better than another for your next trip.
Theme Park Experience that Matters
Which is better Disneyland or Universal Studios for Thrill Rides
Rides and Attractions Which is Better Disneyland or Universal Studios
Which is better Disneyland vs Universal Studios for Adults
Which is better Disneyland vs Universal Studios for Kids
Favorite Characters: Which is better Disneyland or Universal Studios
Universal Studios vs Disneyland Prices
Crowds at Disneyland vs Universal Studios
Downtown Disney vs Universal Citywalk
How far is Universal Studios from Disneyland
Theme Park Experience that Matters
For theme parks, we look at the overall experience as a whole. That includes Trill Rides, Rides and Attractions, Characters, Shows and Entertainment, and Food and Refreshments.
So what are we comparing? Yes, we have a full review of Disneyland Resort and Disney California Adventure Park, and Universal Studios Hollywood but let's look at them side by side and compare them so that you can navigate what is important for your family on your next trip.
For the west coast, we have three parks to talk about but I'm going to lump California Adventure and Disneyland park together, then you can decide what park between the two of them or if you will get a ticket for each park, you will need a full day at both parks no matter what one you decide on.
Universal Hollywood is a larger park that is growing quickly and broken up into a lower lot and an upper lot because it is built on the Hollywood Hills. Disneyland and California Adventure are similar in size and cover around 500 acres in the middle of town. Both have a "focused" main attraction but let's be honest each person will deem their ride the main attraction. If you are looking for more rides Disneyland is your winning park but if you are looking for the best rides and the best time we are going to break down some important topics to think about.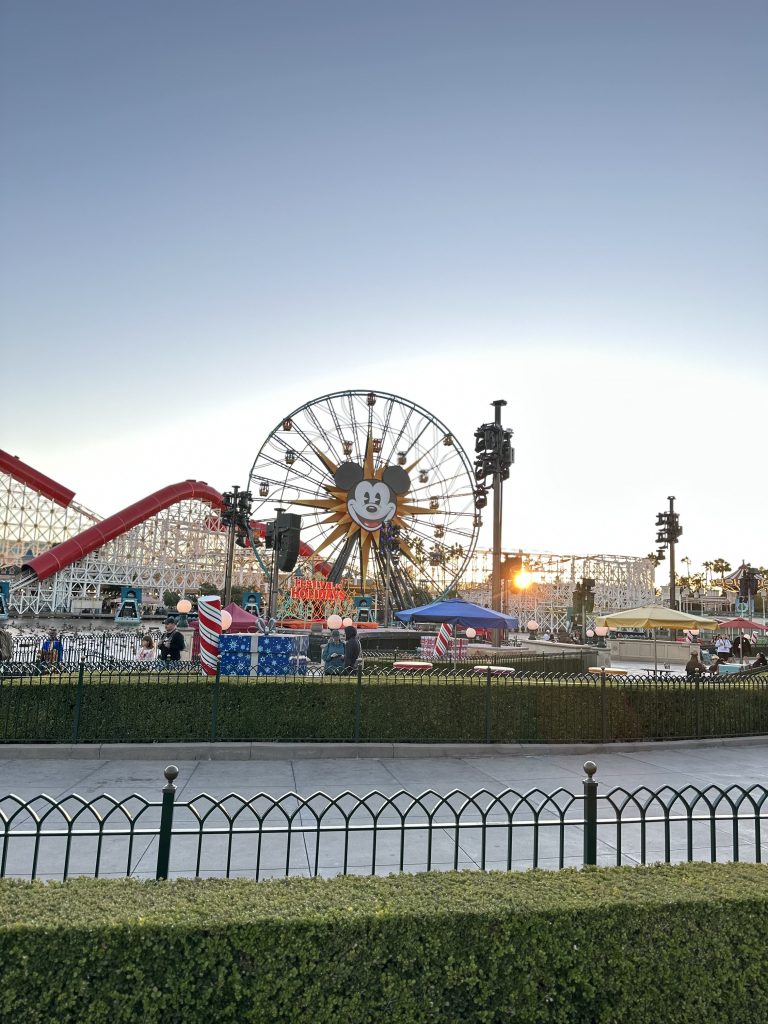 Heading to Florida
But if you are making your way to the Eastcoast to visit Florida, you will want to decide between Universal Orlando Resort and Universal's Islands of Adventure vs Walt Disney World Resort which has, Magic Kingdom, Animal Kingdom, Epcot, and Hollywood Studios. The one thing we will say about Florida is that if you are making your way to Disney World it is really 4 parks and would be very jam-packed if you try to attempt all four parks in two day. Universal Orlando on the other hand is very easy to achieve in two days, one day for each park especially if you are there from park opening to park close.
New Attractions & Updates
Disneyland & California Adventure
Starwars Galaxy's Edge
Avengers Campus
Cars
Toontown and Mickey and Minnies Runaway Railway
Universal Studios Hollywood
Super Nintendo World featuring Mario Kart
Wizarding World of Harry Potter featuring Diagon Alley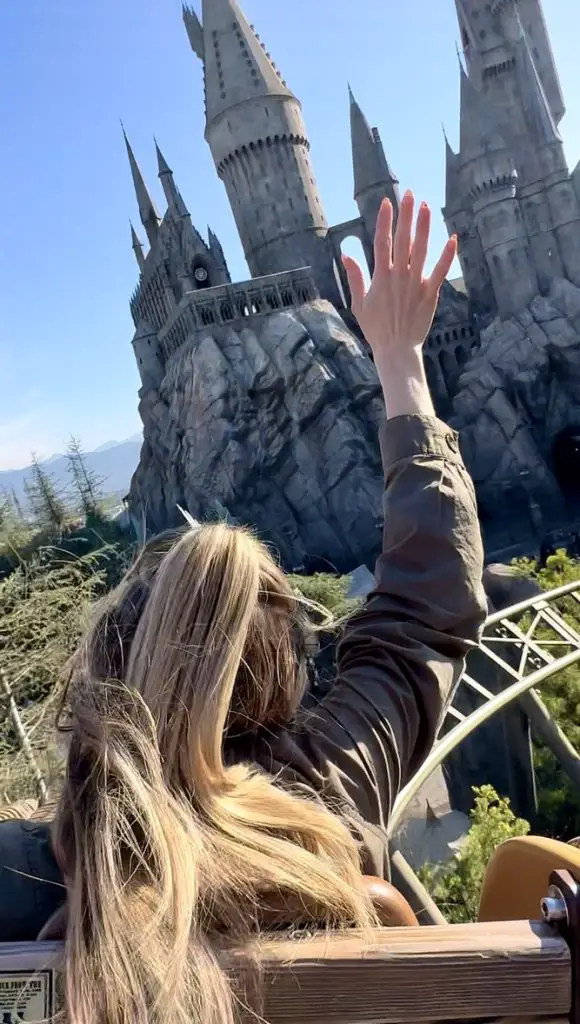 Which is better Disneyland or Universal Studios for Thrill Rides
Disneyland park for the win for roller coasters! If you are looking for an all-encompassing amusement park on the west coast we have to give it to Disneyland Resort and California Adventure. For roller coasters with an inversion, you have Incredicoaster in DCA, and while I hate the ride because I feel like a rag doll on it Matterhorn Bobsleds it's still a great time but needs a little love, Big Thunder Mountain is a great smooth rollercoaster with no inversions bringing the total to 3 coasters for older children that Universal just does not have.
Universal has a coaster-style dark ride called Return of the Mummy but we find it oddly similar to Indiana Jones that it has to go into the rides and attractions section.
We know after talking about roller coasters at both parks Universal is not a front runner in California, now Universal Studios Florida is another story, I cannot do big g-force coasters (where the real thrills are & my husband's favorite) so Hagrids Motorbikes in Florida is a winner for me and it has some really great coasters for others in our group at both parks.
Unfortunately, until there is a new coaster-style ride in Universal Studios, Disneyland will win this category.
Rides and Attractions Which is Better Disneyland or Universal Studios
One of the major differences between Disneyland and Universal is the unique experiences and attractions. But for experiences and special effects, we are pretty torn between the two parks, both have some really great attractions, and if we are being honest Indiana Jones Adventure and Return of the Mummy are oddly similar, so we have to look at the other rides like Forbidden Journey and Pirates of the Caribbean for this answer.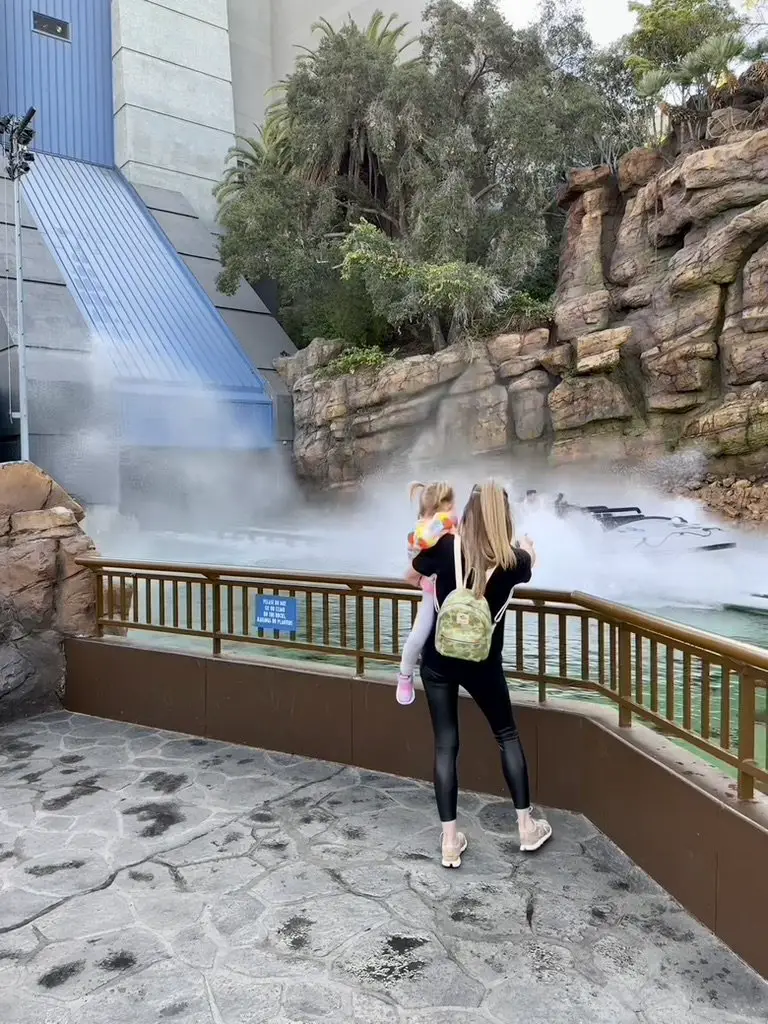 Universal Studios vs Disneyland
Jurassic Park is one of my favorite lands, but I do think it could use a "Pandora" style upgrade with more jungle and dinosaurs, it's just lacking the pizzaz in my book. Disneyland does a much better job at the lands, while Universal Studios does have themed areas you are not transported to that area quite the same as you are with Disney. I will say, Wizarding World is a small transport (especially compared to Orlando) and with the new Super Nintendo World you are definitely transported as you walk through the warp pipe and into Peaches castle, but it's lost in the other parts of the park, and you don't feel as fully immersed once you leave that area. Super Nintendo World is supposed to make its way to a few other Universal Parks, because of its hype and excitement. But really at the end of the day, the more excitement the more that might be coming in the future. *Slowly focusing on the closed rides they currently have with no reopening date in sight.
But that leaves me with what we can see and Fantasyland with Red Rose Tavern and Disney Princesses then you have Avengers Campus and Pym Test Kitchen with flying Spider-man — transported. DCA and Disney for the win.
Don't get me wrong though, I love the Studio Tour, Jurassic World, and Wizarding World of Harry Potter.
Important note about what park has better rides.
If you have a 15-year-old who loves The Simpsons, they will most likely not love Fantasyland no matter how many rides it has. Think about the people in your group and what they love from the options and build your park visit more around that. For example, while we were planning our last park day on our most recent LA trip we went with Universal because we had just been to Disneyland, and Six Flags and Knott's didn't have enough rides for our daughter at the time. #waitingon42inches
Do what is best for your whole family and make sure you are aware of the height requirements.
Popular Attractions
Disneyland and California Adventure
Haunted Mansion
Star Wars
Small World (will never ride this)
Splash Mountain (soon to be The Princess and The Frog – 2024)
Universal Studios
King Kong
Jurassic World
Secret Life of Pets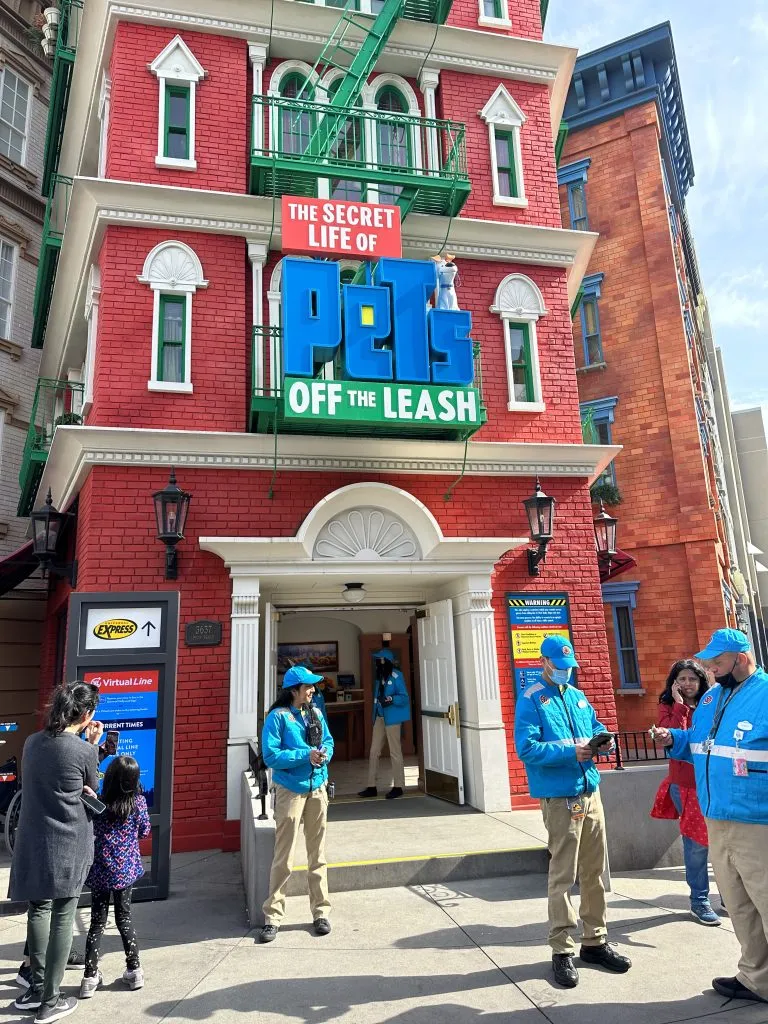 Which is better Disneyland vs Universal Studios for Adults
If you are a thrill ride and experience person go with Disneyland and California Adventure
If you are more for the experience and low-key go with Universal Studios.
As an adult, we find the Disneyland events like Halloween and the Festival of the Holidays. Disney Worlds Food and Flower Festival is so much fun.
But if we are talking about nighttime entertainment Disney has the Fantasmic Show and World of Color.
Universal does have Halloween Horror Night and has recently announced a permanent Halloween horror attraction pack in Las Vegas.
Grinchmas and Christmas in the wizarding world of harry potter knows how to put you right into the holiday spirit.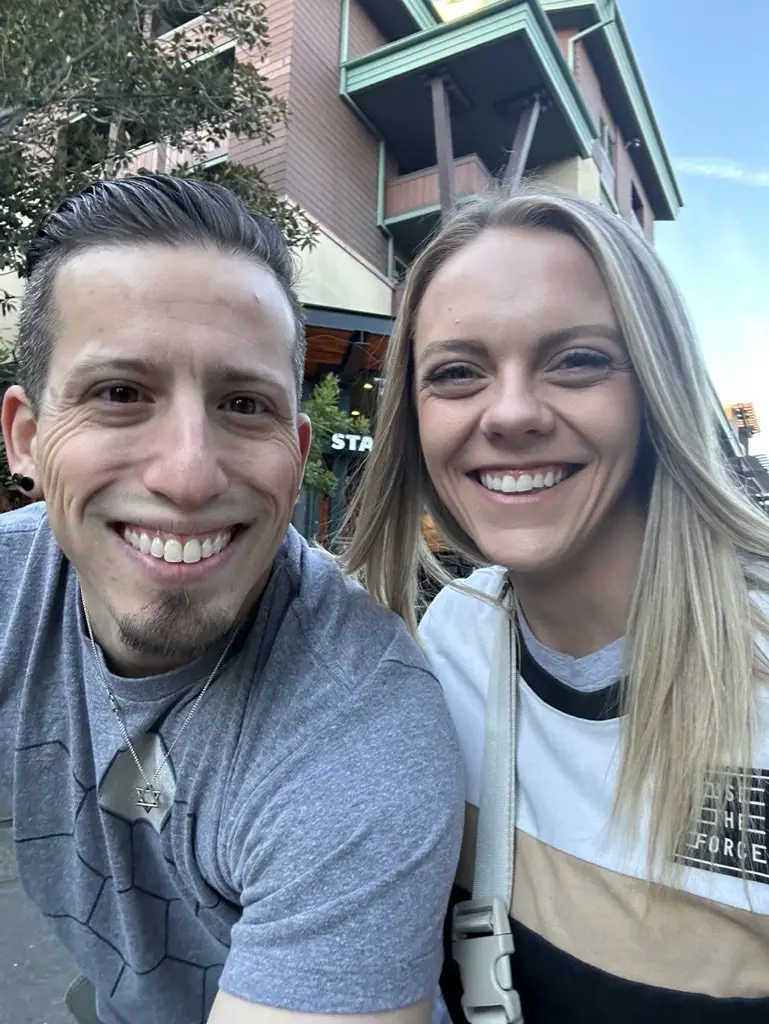 Which is better Disneyland vs Universal Studios for Kids
Disneyland for the win. We love both Universal Studios and Disneyland for their own reasons, and for an all-around kids-focused park Disneyland has significantly more rides and attractions for kids. So what makes Universal, not a kids-focused park?
Most of the rides have a 42″ minimum ride requirement. Our toddler is 3.5 years old and just hit the 40″ mark. While she is an average to tall child, she is still short and cannot partake in a lot of rides. Leaving us with multiple rides and attractions she cannot get on.
For young kids, Disneyland has a key focus in a few of the lands for kids, and Fantasyland has multiple rides for kids with no height restrictions.
Toontown has been semi-redone and got a new ride. *finally* Mickey and Minnies Runaway Railway is now in California! It was originally only in Disney World's Hollywood Studios so we are super excited they brought it to the west coast.
Favorite Characters: Which is better Disneyland or Universal Studios
While each park has a themed land with many of our favorite characters, there is NOTHING like seeing your child's face when they see Mickey Mouse for the first time. While not all children love Mickey he is a fan favorite for many and a staple in Disney parks. You can find many Disney characters throughout the park, it can sometimes be hard to find them and have the ability to take a picture with them. The lines can be really long or disorganized.
Universal is a little different, while they have characters they are more fixed to spots, and fewer of them. One thing you will see is more of a statue-style character, but the benefit is they don't need breaks and you don't have to stress about standing in line to get a book signed to see them.
Because there are typically fewer people waiting for the characters they can spend more time with small children and older kids waiting to see them.
The dinosaur encounters are probably the coolest part of the character meet and greet, while they had blue for a long time they now have an adorable baby dino and a friendly stegosaurus.
Many people would say there is something about being in the happiest place with your favorite character, it's just so magical. We love the quality time Universal provides when it comes to character meet and greets.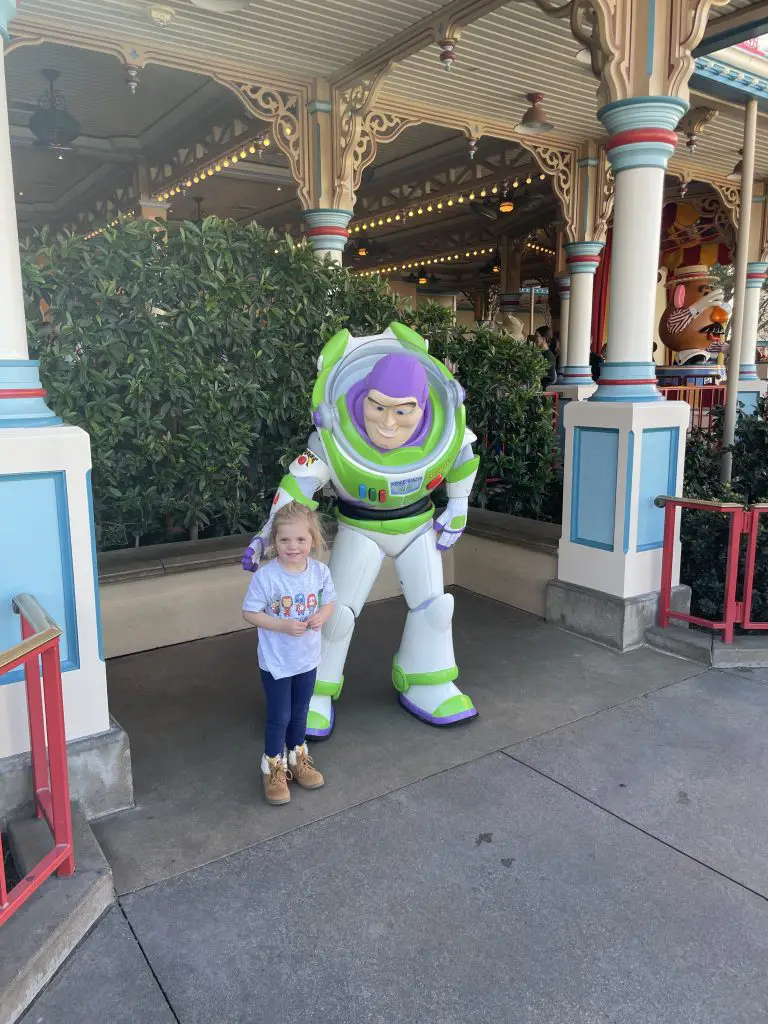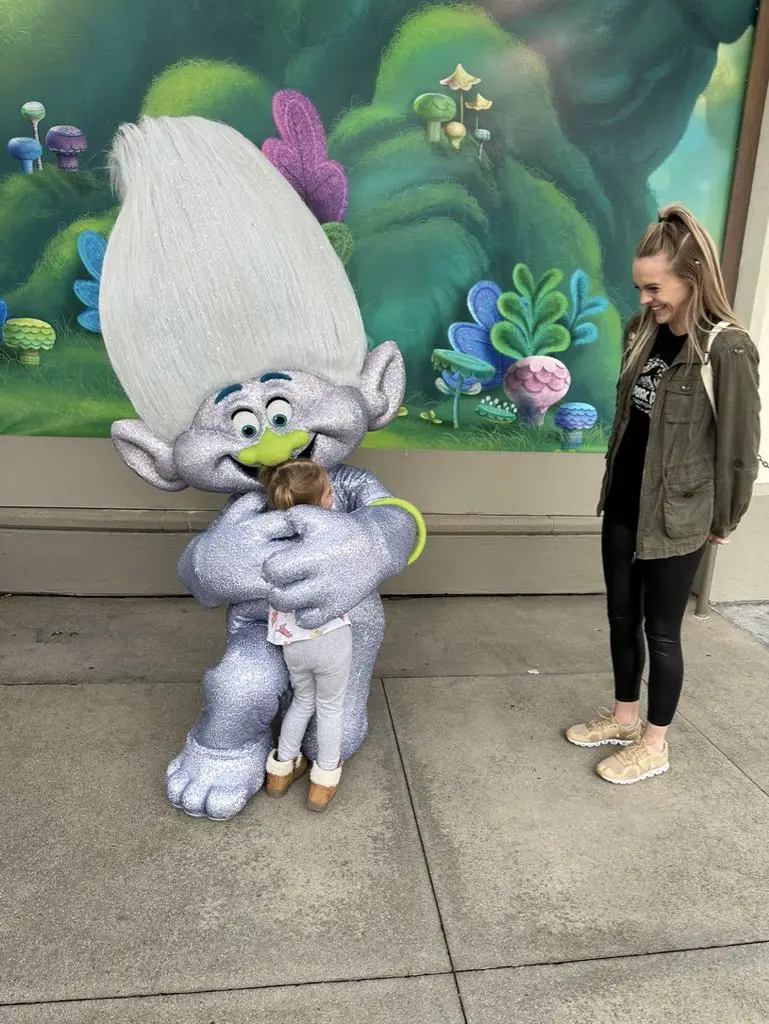 Shows and Entertainment
While shows are pretty limited at Universal to the WaterWorld show, and singing frogs.
But when it comes to entertainment Universal has the upper hand. We would categorize the interactive areas as entertainment.
With the opening of Wizarding World a few years back and now the opening of Super Nintendo World Universal has the upper hand when it comes to this category.
With either a wand or a powerup band you are able to interact in the areas land like never before.
Many people know about the interactive wands and spell locations in Diagon Alley but now with the powerup bands and mini games in Super Nintendo World, people are hanging out within the lands in a new way.
Disney has a handle on the shows. Between the parades, fireworks, and water show your entire family will find something they love and enjoy watching. But when it comes to entertainment we think there are a few key spots to stop at. But overall not as interactive.
Building a droid or lightsaber in Galaxy Edge is an absolute blast but can be very expensive and you are limited on time.
The other thing we like to touch base on is the Bibbidi Bobbidi boutique where kids can get their princess or prince makeover.
Depending on what you are going for or want to focus on will determine what park is better for you. But we are all for the interactive areas and cannot wait to see more in the future.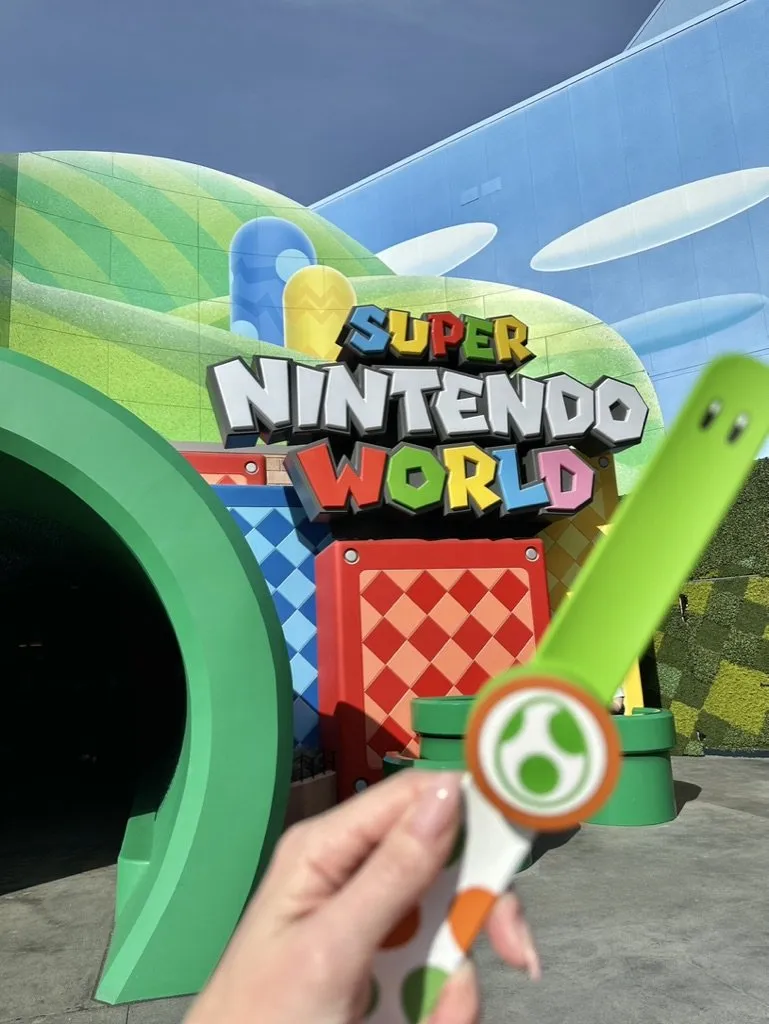 Universal Studios vs Disneyland Prices
Ticket prices vary depending on the day you decide to go, special events and holidays bring more crowds and the parks will charge extra for that. Universal has more of an off-season that Disney never sees. So if you are an anti-crowd kind of person Universal might be more up for ally.
There are multiple add-ons and additional cost items you can add to your park ticket increasing the value.
Disneyland Park Tickets and Add-ons
How much: Starting at $104
Add-ons:
Park Hopper $65
Disney Genie + $25
Individual Lightning Lane starting at $20 each
Parking: Starting at $30
VIP Experience Ranging from $500 – $700 an hour
Universal Studios Hollywood Tickets and Add-ons
How much: starting at $109
Add-ons:
Express Pass Starting at $199 (includes park ticket)
Super Nintendo World Access Pass $20
Parking: Ranging from $30 – $60
VIP Experience starting at $369
We like to buy our tickets through a 3rd party sites that give bundle discounts and discount tickets for young children.
Disneyland and Universal Studio Package
On-site hotels and lodging options especially in orange county are not hard to find. Both on-property hotels also known as Disney Resorts and Hotels are not hard to come by, the same is true for Universal partner hotels.
Disney is a little more focused on the entire experience from the time you check in to your time at the park. While you do not have to stay at one of the on-property resorts there are a few benefits in choosing a partner hotel for both parks.
Disneyland offers Paradise Pier Hotel, Disneyland Resort, and Grand Californian Hotel.
We recently stayed at the Paradise Pier Hotel and I have to admit, they are currently going through a remodel, but we got a Theme park view and it was amazing to watch California Adventures show every night. We cannot wait to see the unveiling of the new hotel, but for its closeness to the park and its park views, it's a winner in my book. The only downside to this hotel specifically since they are under construction there was no pool access or restaurants within the hotel. You have access to both the pools at Disneyland Hotel and the Grand Californian. Since we were able to experience all three hotels for their amenities, we can say that Disney knows how to do it.
The Universal hotels work a little differently, they are not owned and operated by the Universal brand. Universal has partnered with three local hotels that are within walking distance of the park. Hilton Los Angeles Universal City, Sheraton Universal Hotel, and The Garland. They are all within a 2-mile walk of the park and with these hotels, you will get special pricing on tickets and access to the park.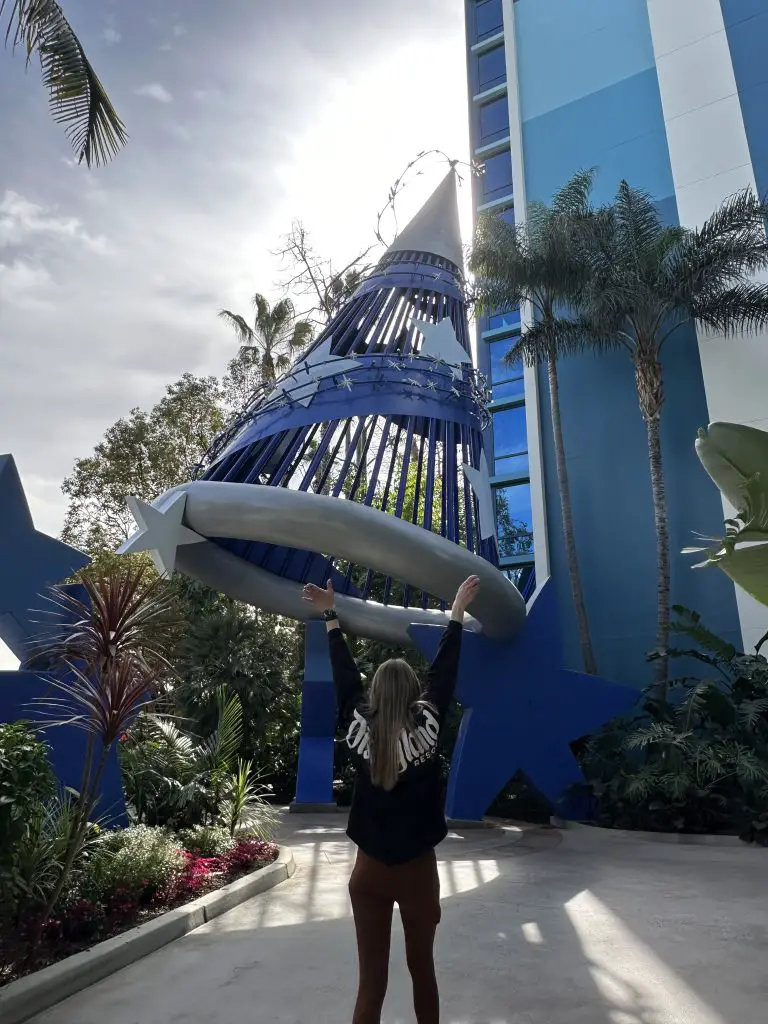 Crowds at Disneyland vs Universal Studios
Now for the terrible part. The dreaded crowds and wait times conversation.
Let me start by saying that wait times can be avoided if you are willing to pay the price.
Time or money will always come into play when we discuss wait times.
You either pay more to avoid them by purchasing express pass or genie+, but if you really hate lines the VIP experience although very expensive will give you the best experience to avoid lines.
Wait Times
The wait times in general seem to be a lot lower at Universal Studios. On any given day you can pull up Peter Pan in the Disney app and it will have over an hour wait, while secret life of pets has shorter lines. Many people flock to Disney for their family vacation but the long lines might be a huge deterrent for some families. Universal Studios on the other hand is more of a locals park like we've mentioned. While lines are typically shorter and not as long the new opening of Super Nintendo World has increased wait times. As this land and the newly filed permit for ground testing for a possible rollercoaster, wait times do not seem to be going down, Universal Studios seems to be stepping up its game, so we will see what comes in the next few years.
But let's touch on best times to go to avoid wait times at theme parks.
Summer months and Spring break are ALWAYS busy so give yourself a lot of time, and patience. This might mean planning the park day by being more structured, or buying a pass to jump the lines to make the most of your day. They are totally worth it, especially on the most popular rides and if you buy them early enough in the day.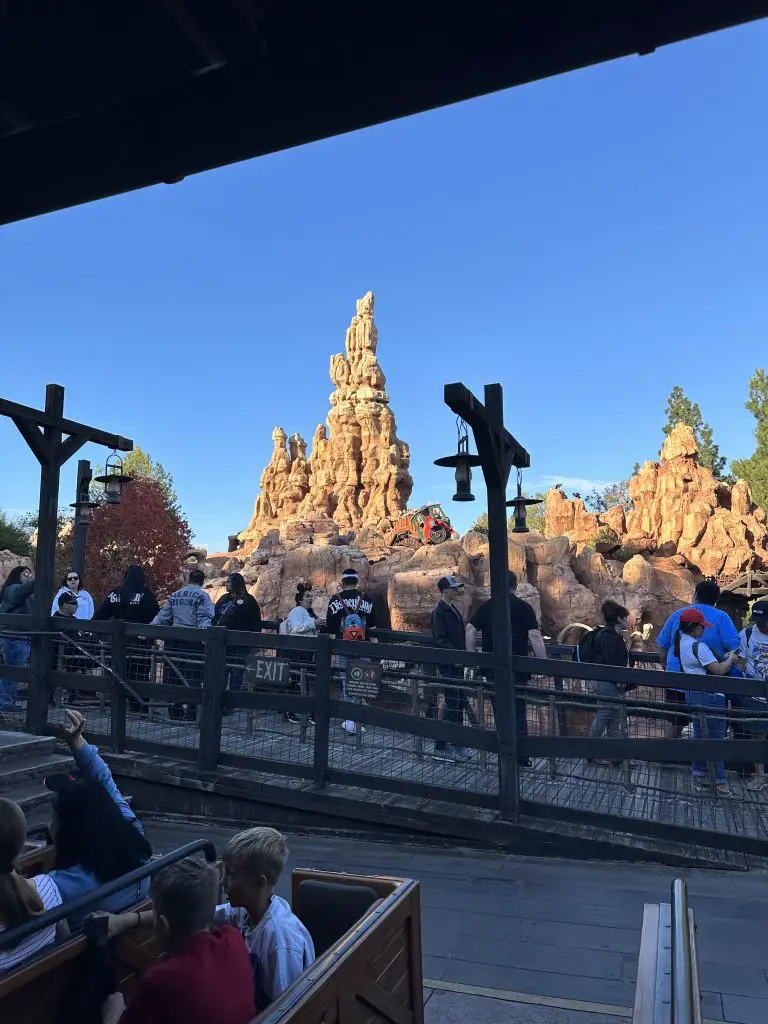 Downtown Disney vs Universal Citywalk
Both parks have a "downtown" area with shops and restaurants that do not need a park admission ticket.
After a long day at the park we like to have a day to walk around Downtown Disney and Universal Citywalk, both areas are the perfect spot to get great food and fine dining, delicious drinks, fun desserts, and shop your little heart out. It's like a park day without the rides. HA
The only thing we noticed is that Downtown Disney has better hours of operation than Citywalk. During specific months Citywalks hours are a little more limiting and are only open during park hours.
Citywalk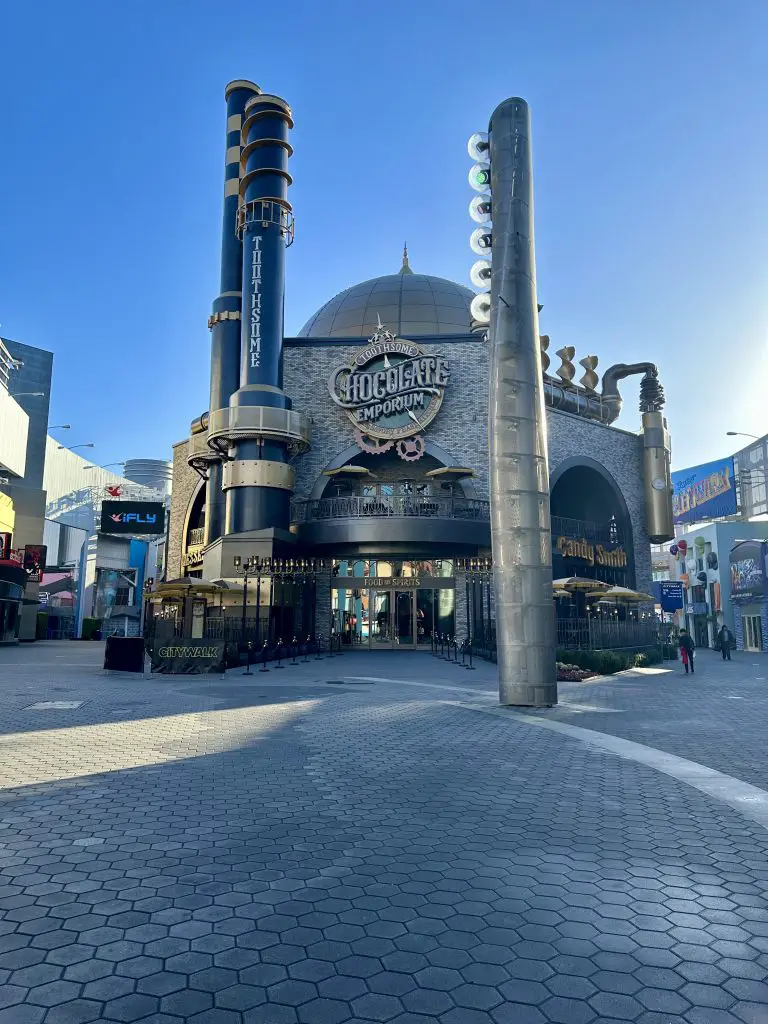 We found it very difficult to enjoy Citywalk and Universal Studios Hollywood at the same time on our most recent visit. It's still a very cool area and we encourage you to explore it even if you are not going to the theme parks.
Citywalk just opened Chocolate Emporium and if you are a milkshake person you MUST go. They have delicious macarons, and other desserts as well. This is a restaurant similar to a cheesecake with many options but the milkshake section of this awesome new spot are the most beautiful things to look at.
I mean come on…
We visited the restaurant while we were in Florida but know this was a wonderful addition to Citywalk and will be just as amazing.
Downtown Disney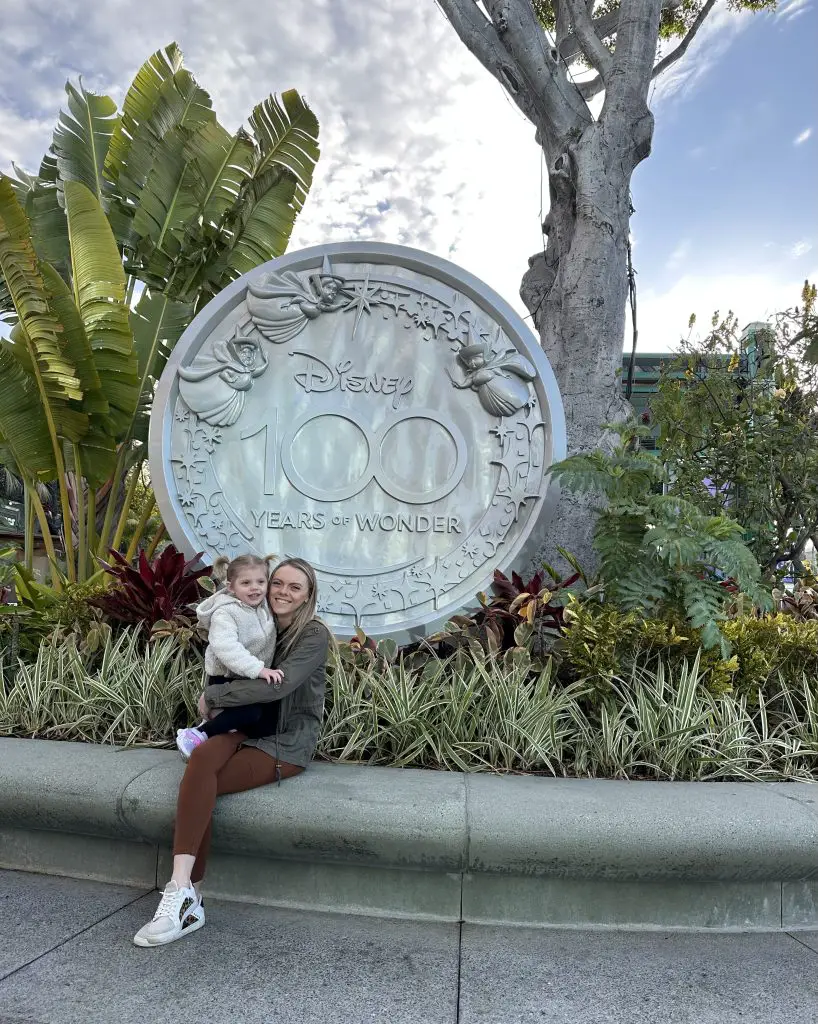 Downtown Disney has many restaurants our favorites being Black Tap and Uva Bar, especially for breakfast.
The lego store has always been one of our favorite spots to spend some time at. If we have an additional day where we will be at the hotel and pool for a good portion we will let our daughter pick out a lego to play with and build in the hotel room.
If you are craving a baguette you won't have to head into the park for one. Although they won't be Mickey-shaped they are just as delicious as the ones you can get in the park.
We love both areas and besides the hours not being great at Citywalk, we get over it pretty quickly.
How far is Universal Studios from Disneyland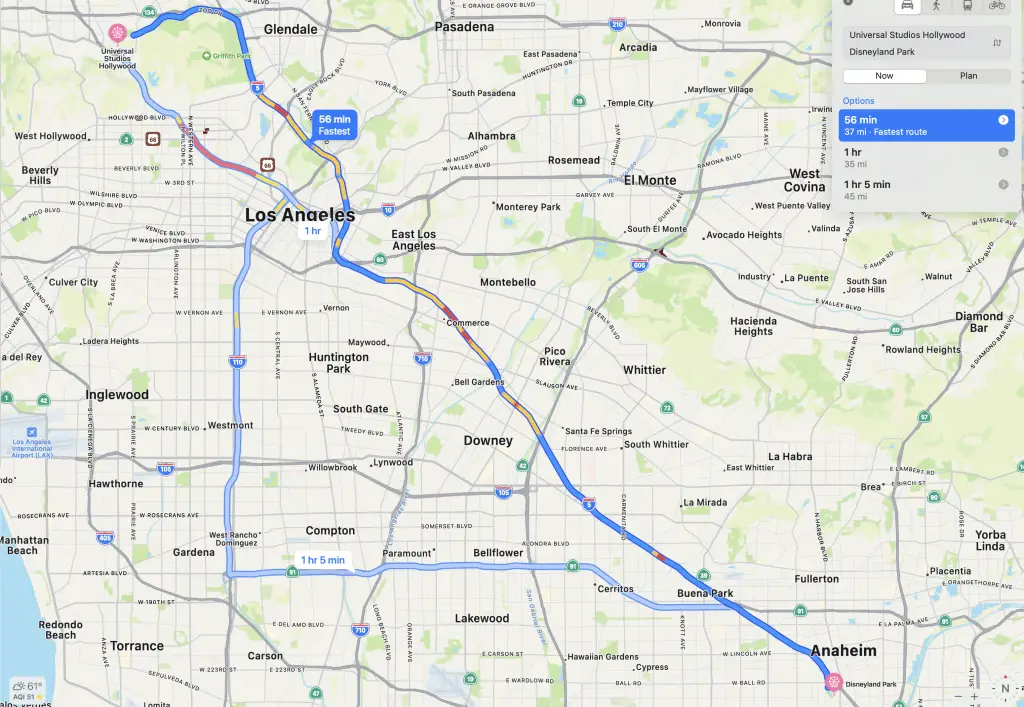 Disneyland and Universal Studios Hollywood are roughly 35 miles from each other. 35 miles in California really means about an hour of travel time.
Disneyland to Universal Studios Transportation
There is no designated Disney to Universal bus that takes you to both parks. The easiest way between the two parks is by car, either your own or an Uber.
If you are comfortable with transit, especially if you have an iPhone, you can make your way from Disneyland to Universal easily using public transportation. It will take around 2 hours to use this option.

Other Parks in Southern California
Besides the high cost of living, we LOVE the city of Los Angeles and all it has to offer for travel and entertainment. If you were trying to decide which is better Disneyland or Universal Studios we hope this gave you really good insight to decide what park is better for you and your family.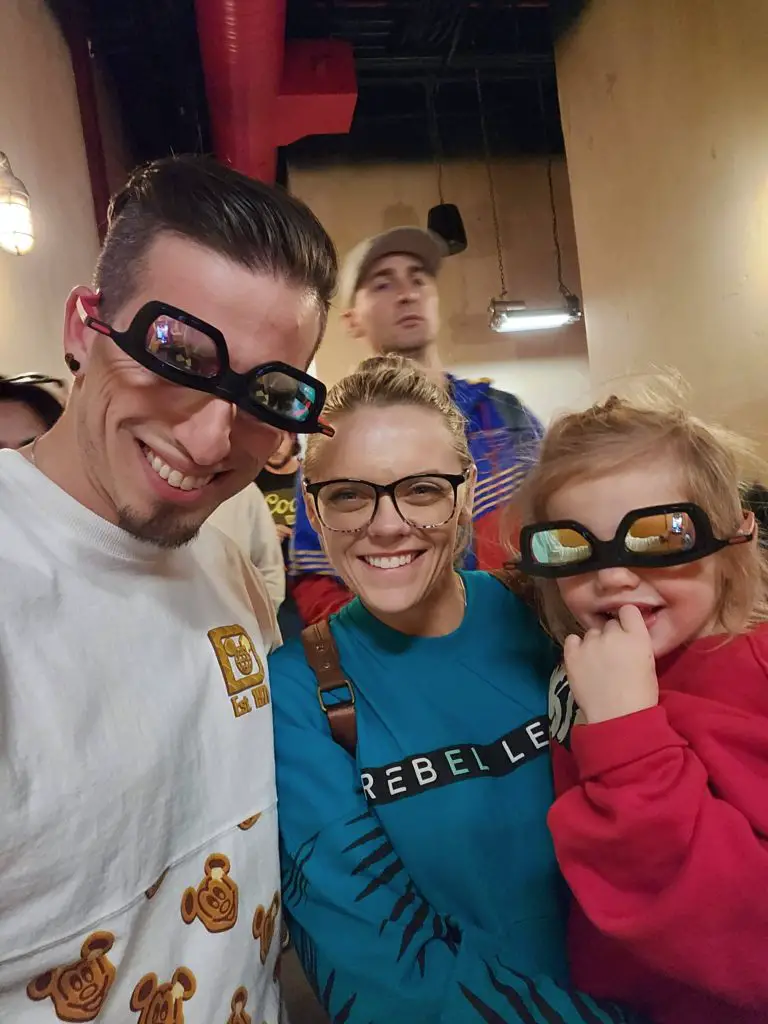 Other Guides you Might Like
19 Best Amusement Parks for Toddlers