Want to handle theme park queues like a pro, boy, do we have some tips for you? I think we've all learned one way or another that having some kind of plan or general idea of what we are getting into is helpful.
You are already doing a great job by researching just that.
When planning your trip, if the main goal is fewer crowds, you will want to check for upcoming holidays or events and keep in mind school breaks and avoid those weeks and days at all costs.
I'm sad we no longer have a fast pass or fast lane for free like the good old days. But for what you get now, it is well worth the money. No need to run to the queue entrance or a kiosk to grab a ride.
Many parks have a style of virtual waiting or fast passes. Take advantage of short lines by purchasing an all-day pass to skip lines. These passes are available at most theme parks, and you can purchase them ahead of time or once you get to the park, they can sell out for the day, so we highly suggest purchasing them ahead of time.
Breakdown of each parks guide
– Genie+ Disneyland
– Express Pass Universal Studios.
– Fast Lane – Knotts Berry Farm
– Flash pass and one shot – Six Flags
In this post, we will share not only add-ons but ways to stay comfortable during long waits and how to beat the crowds even if you decide to skip the add-on. 
Top Theme Park Queues Line Suggestions
Purchase the virtual line queue or fast pass line queue add-ons
Be patient and understand the world of theme park queues
Purchase one-shots or individual lightning lanes to ride select rides
While we will always suggest purchasing the add-ons to beat the crowds and wait in shorter lines, we know that it is only sometimes feasible for families on every trip to the theme park.
That's where the second part comes in. Understanding the ins and outs of theme park queues helps everyone have a significantly better day and enjoy their time.
Sometimes you may consider adding a one-shot. Those are add-ons for individual rides that enable you to reserve a spot for a specific ride at a designated time for the day. This is sometimes a cheaper route and an easy way to get on a ride you have really wanted but didn't want to wait.
We used this on our most recent trip to the Discovery Kingdom in Vallejo. The Riddler was such a fun ride we decided to use the one shot to jump on the ride one last time before we left.
Now that we have that out of the way let's get into how to conquer theme park queues like a pro.
Packing Smartly for Queue Comfort
Disney, Knotts and Universal parks do a very good job of hiding the queue in the shade and within buildings, but that is not the case at all theme parks in the United States.
Preparing for the queue is half the battle. If you have any kind of fast pass, this will not be quite an issue, for those that skip this add-on will want to prepare a little differently.
Beyond essentials like sunscreen and comfortable shoes, you will want to bring items like a portable charger, a small umbrella for shade, snacks, and a reusable water bottle to stay comfortable while waiting.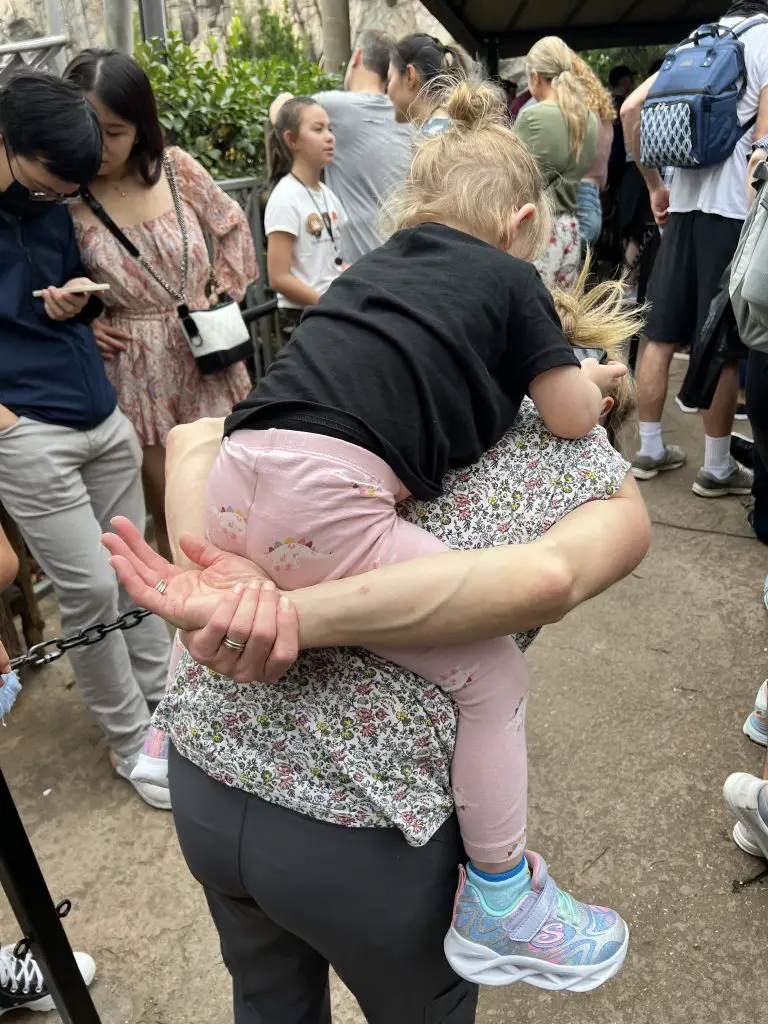 Hydrated, entertained, and comfortable during waits 
Stay hydrated by refilling your water bottle at water stations, stay entertained with games, puzzles, or e-books on your device, and ensure comfort with a lightweight foldable chair or cushion for longer queues; check theme park policy before you haul your folding chair inside, many parks do not allow chair but allow cushions.
One of the best family games to play in line is heads up. You can download it on the app store and google play store. Someone will hold their phone up to their forehead, and it will show a word to everyone else; the goal is to guess the word that appears on the phone without looking. Everyone will give clues to help you guess the word, and each correct word earns you one point and the chance to guess another word.
Some people are happy reading or even working while standing in line. For many adults, it is easy to find something to do on our phones to pass by an hour or two of time.
For kids, on the other hand, tablets, snacks, and games are a great way to keep kids entertained while in line.
Many queues have entertaining easter eggs and things to look at while you wait. As you wind your way through the queue, keep a keen eye out for these playful surprises.
Whether it's a cleverly disguised audio snippet, a series of whimsical posters that reveal inside jokes, or interactive elements, these easter eggs are a testament to the park's dedication to storytelling through the queue lines.
Easter Egg: Find the Hidden Mickeys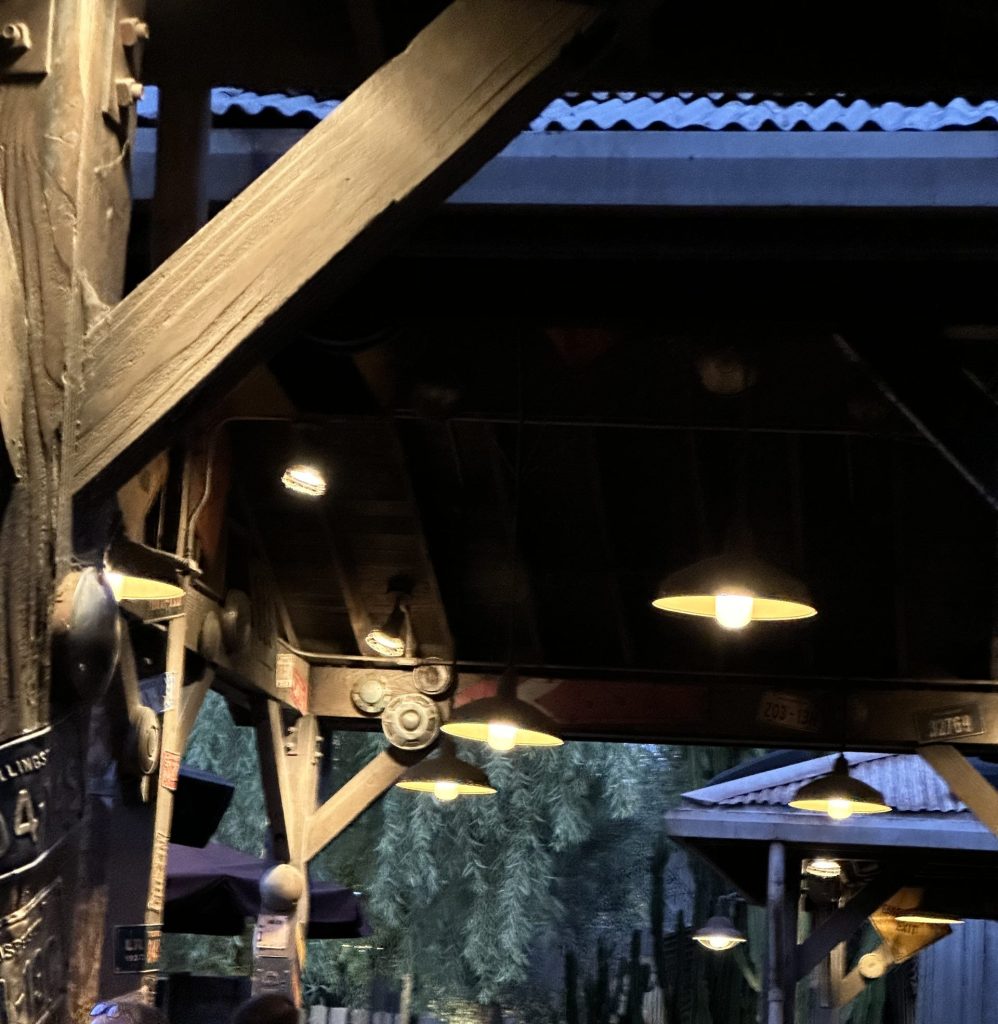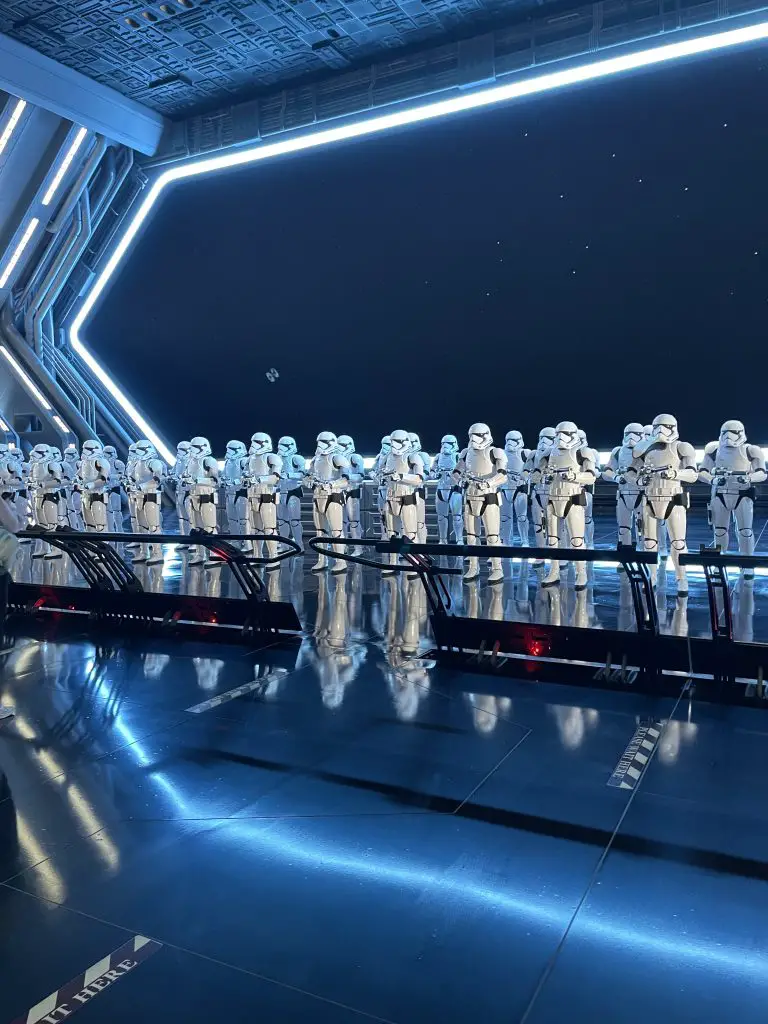 Mastering the Art of Line Navigation
This is where our geek comes alive. Ride capacity, loading stations, single rider lines and virtual queuing systems, and ride duration come into play to help predict lines.
We will give you a quick breakdown of the few things we listed so you can start paying attention and applying it in the future to help pick the quickest-moving theme park queue lines.
Items to Help Predicting Lines
Number of Loading Stations: Pay attention to how many loading stations a ride has. Attractions with multiple loading stations can accommodate more guests at once, potentially leading to faster-moving queues.
Ride Capacity: Research or observe the ride's capacity per cycle. Rides that can accommodate larger groups or have higher capacity can move lines more quickly.
Single Rider Line: Check if the ride has a single rider line. This line is often faster as it's used to fill gaps in seating arrangements, many parks utilize single-rider lines, and it's a great way to beat the lines if your party is ok splitting up.
Virtual Queue Systems: Some parks have introduced virtual theme park queues systems that allow you to reserve ride times in advance, minimizing physical queueing. This is the system that has replaced the fast passes of the past. While this is good for virtual goers, it's not so great for regular lines. Many rides let more people from the virtual queue line go and fewer people from the regular queue line. I'm sure that is confusing, so for example, the Ratatouille ride in Epcot takes 100 lightning lane (virtual line/fast pass) riders per 10 guests from the standard line. Making the standard line feel a lot longer than needed.
Ride Duration: Consider the ride's duration. A shorter ride might have a quicker turnover, allowing more guests to experience it within a given time frame.
By combining your observations of these key items, you can make informed decisions about which rides to prioritize and how to navigate the park efficiently, ultimately helping you avoid potential bottlenecks and make the most of your theme park visit.
Inside Tips for Beating the Rush
We get asked how to avoid long queues on popular rides, and our biggest tip for beating the rush is to be prepared and show up early and stay late.
Hit them first thing in the morning by "rope dropping" and staying late. Mid-day is peak time in a theme park, especially for families, and many times, ride wait times can be a minimum of one hour, with some really popular rides hitting 160-minute waits.
One other thing we suggest is to explore lesser-known rides and attractions to beat the crowd at peak times. As well as eat at a great restaurant and grab some fun snacks to enjoy in line while you wait.
Embrace Single Rider Lines and Child Swap Options
We mentioned something earlier about single-rider lines, but this is one of the top ways to cut the theme Park queues time down.
As a solo and family theme Park goer, this is something we utilize throughout the day.
I LOVE Jurassic World. My husband, and daughter, on the other hand, are not so much for the water ride.
This is where we use the single rider lines because they make the most sense for waiting in the theme park queues line as a solo rider. It's typically a shorter line, and there is often a single spot on each boat you are able to jump on.
Child Swap
Child swap, on the other hand, is absolutely amazing if you go as a family and find rides that everyone cannot go on or if you have a rider that does not love dark rides or roller coasters and is not tall enough.
Rider swap is when one parent waits in the general theme park queue line, and the other parent stays back with the child and waits.
Once the first rider has completed their ride, they will head back to the entrance of the ride and meet the second parent and child. The first parent will take the child, and the second parent will then go through a faster queue line and ride the ride.
That way, both parents don't have to wait in the long queue line twice to ride.
Some theme parks like Universal have the entire family go through the line and have a viewing area to wait for your rider and swap right at the loading dock.
The main theme parks we discuss in this post all have a form of a single rider or rider swap option.
This option significantly helps with the theme park queues so that families don't have to wait in line twice because someone in the party cannot or won't ride and cannot wait by themselves. 
Leveraging Technology to Your Advantage
Once you've decided on your theme park, it's time to get familiar with the map and technology.
Thankfully many theme parks have mobile apps for their park. You have the ability to check ride wait times, look at the map, book reservations, and mobile order food.
The more you understand the park and map, the easier your time will be.
Nothing worse than being in a park with no map and no idea how to get around.
No need to talk about what a waste of time that would be because that would be silly. It would be like getting in your car and attempting to drive to Canada with no map. Good luck.
If you are purchasing the fast pass add-ons, the app is a none negotiable, and you must use them.
If you are skipping the fast pass add-on, you will want to study the map and scroll through food options and rides.
The biggest benefit to the app is the interactive map and real-time theme park queues updates and wait times. With real-time updates, you are able to make informed decisions and do what is best for your party.
Strategic Ride Order Planning
Piggybacking off the mobile app conversation and applying the things you've learned and studied so far in the theme park, it's time to pick rides and decide on ride order.
Crafting a well-thought-out ride order guide minimizes wait times and avoids backtracking.
Ask friends and reference guides to create your ultimate ride guide.
For instance, we have a four-year-old who is 40″ and is scared of nothing. While we might create a plan that is ideal for some kids and families, if you are going solo or adults only to a theme park, kid rides can be completely eliminated from your list.
When you create your list, think about what you and your party enjoy doing and go from there.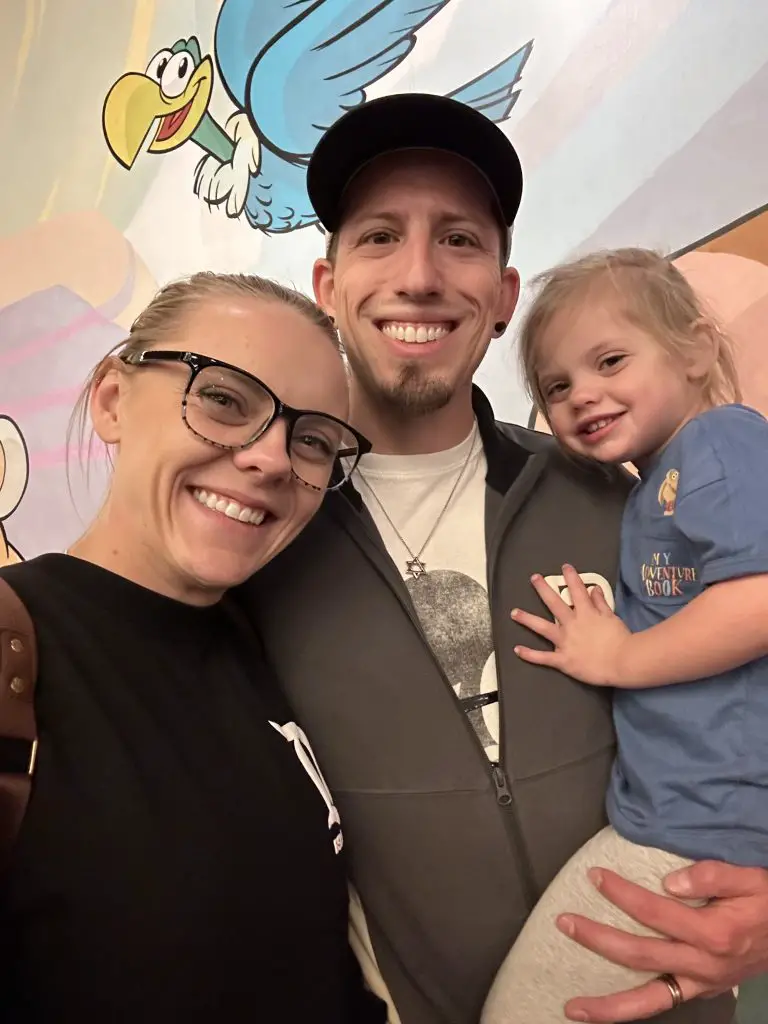 Hot to Create an Ultimate Theme Park Experience
High thrills
Medium thrills
Dark rides
Water rides
Shows
Special Events
Food
Beverages
Don't be afraid to jump on lesser-known rides or rides with shorter queue lines. It might be a gem, and you did not expect it.
Group rides together that are in the same area to minimize backtracking. Theme parks are HUGE, and walking from one end of the park to the other could take 15 minutes, cutting into your park time.
Move quickly and pay attention to pathways with fewer crowds as you make your way around. Many times there are multiple ways to get to one spot.
Don't be afraid to stray from your ride plan. Sometimes things go down, and even better, a tier 1 ride (best rides in the park) will have a short wait time for some odd reason, and you want to take advantage of that immediately.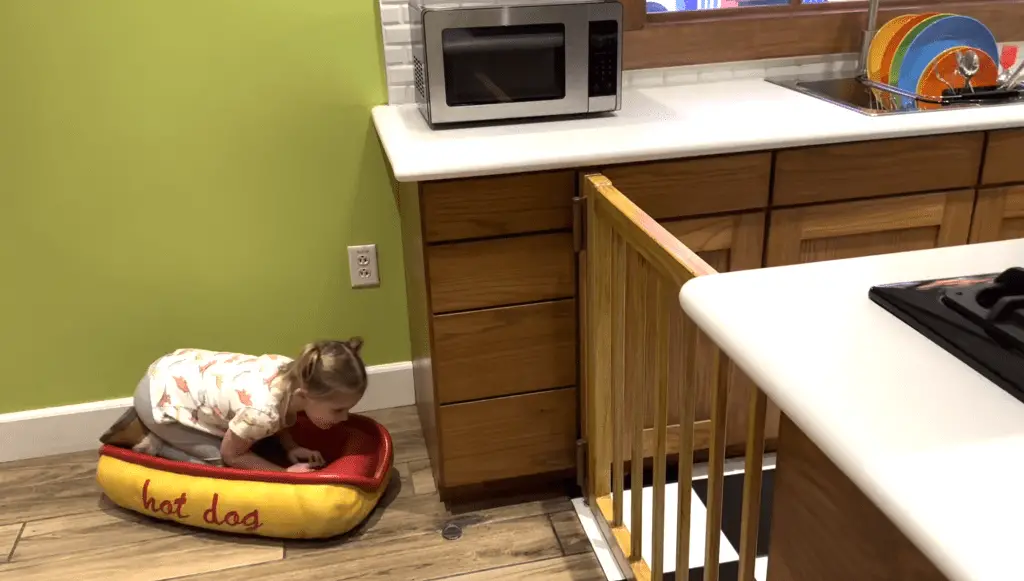 Embracing Patience and Positivity
Ok, ok, all those tips are helpful and all, but let's be real for a minute.
Patience is bitter, but its fruit is sweet.
Nobody likes waiting in lines, but we are all working towards a common goal. And that's getting on the ride.
While it can be hard to implement patience, we often know what we are getting into because of the posted wait time and have made some massive.
I'm a big mindset person, but that's for another post another day. One thing I will leave with you is what you put into your mind you think. If you go in irritated and unhappy with the experience, there is not a lot that can happen to get you out of that mood.
It's our responsibility to bring our patient pants and understanding hearts to a theme park. The queue lines can be difficult sometimes, and being a happy optimist just makes everybody's days better.
Because it doesn't really fit anywhere else, one way to keep everyone happy in your group is to make sure they are tall enough for the ride. It's really sad to see a kid get all the way to the loading dock and find out they are not tall enough to ride the ride.
Not only have you wasted a lot of time, that child now has no positive attitude and is really upset, all while that could have been avoided.
We hope everyone has a positive experience, and patience is where it starts.
Park Etiquette for Queue Harmony
In today's crazy world, I would suggest not taking anything into your own hands. Full-out brawls can start from absolutely nothing, and we are not here to run line-cutting vigilantes.
We simply will say something once we get to the next theme park worker. They will typically handle the issue gracefully, and you do not have to have any part of it.
While we were in California at Universal Studios Hollywood, we had 40 people cut us and many other people in line. Many theme parks have a no-line jumping policy and will enforce them by kicking people out. 
Especially repeat offenders!
We understand the occasional bathroom break needed while you wait in line, especially with kids. Leaving the line and having to walk back through is so incredibly tough. Make it easier for those who do have to make their way back but keep in mind the people that just line hold for 10 people.
That can definitely be frustrating, especially for a young child who is being patient and waiting!
Be respectful of those around you and if you see something, say something to one of the park operators.
Capture Memories While Waiting
Creative Ways to Document the Journey
We are going a little old school with some of these suggestions because we all have cell phones that have games, books, and the web to keep us entertained for hours. But we think being together as a family and connecting, especially on such a fun trip, should be remembered differently.
Here are some of the random things that don't include technology to stay busy in line while capturing memories.
Queue Journaling
For my fellow writers, bring a small notebook and jot down your thoughts, observations, and feelings as you wait. Describe the atmosphere, interactions with fellow guests, and your anticipation for the ride ahead.
Side note: I like to do this in the Notes app on my phone, but only stay in the Notes app and then exit when when done.
Sketching and Doodling
If you enjoy drawing, use the queue time to sketch scenes from the park, caricatures of your group, or even reimagine the ride's storyline with your artistic flair.
Storytelling
Engage your group or queue neighbors in storytelling. Collaboratively create an imaginative tale related to the ride's theme or characters, taking turns to add new elements.
Queue-Specific Photos
Capture unique details within the queue that might go unnoticed by others. Close-up shots of intricate theming, clever signs, or hidden easter eggs can make for fascinating photographs.
Bring a disposable camera and see what kind of photos you can take and the memories you capture once the film is developed. Allowing you to relive your trip again once you are back home.
Example: In line for a pirate-themed ride, take out your sketchbook and doodle a comical map of a fictional island complete with hidden treasure and mischievous pirates.
Using Photography and Social Media to Share the Fun with Others
Most of us have it, and if there is one thing I know when it comes to travel, that is that people want to follow along and see what you are doing and eating. Believe me… they do.
Queue Selfies
Take selfies with your group, capturing your excited expressions and anticipation with the queue background. Experiment with different poses to showcase the queue's theme.
Candid Shots
Capture candid moments of your fellow queue-goers, showcasing the diverse crowd and the shared excitement of the experience.
Boomerangs and GIFs
Create short boomerang videos or GIFs that highlight the dynamic elements of the queue, such as moving parts of the theming or quirky interactions with animatronics.
Live Updates
Utilize social media platforms to share live updates from the queue. Post short videos, snapshots, or stories to give your friends and followers a sneak peek of your adventure in real time.
Example: While waiting in a queue that features a playful water feature, take a boomerang video of your group pretending to splash around, capturing the essence of the ride's theme.
Disney and Universal do a great job of creating interactive or fun queues to walk through. Haunted Mansion and Tower of Terror are two rides many people are very familiar with and love their theme park queues.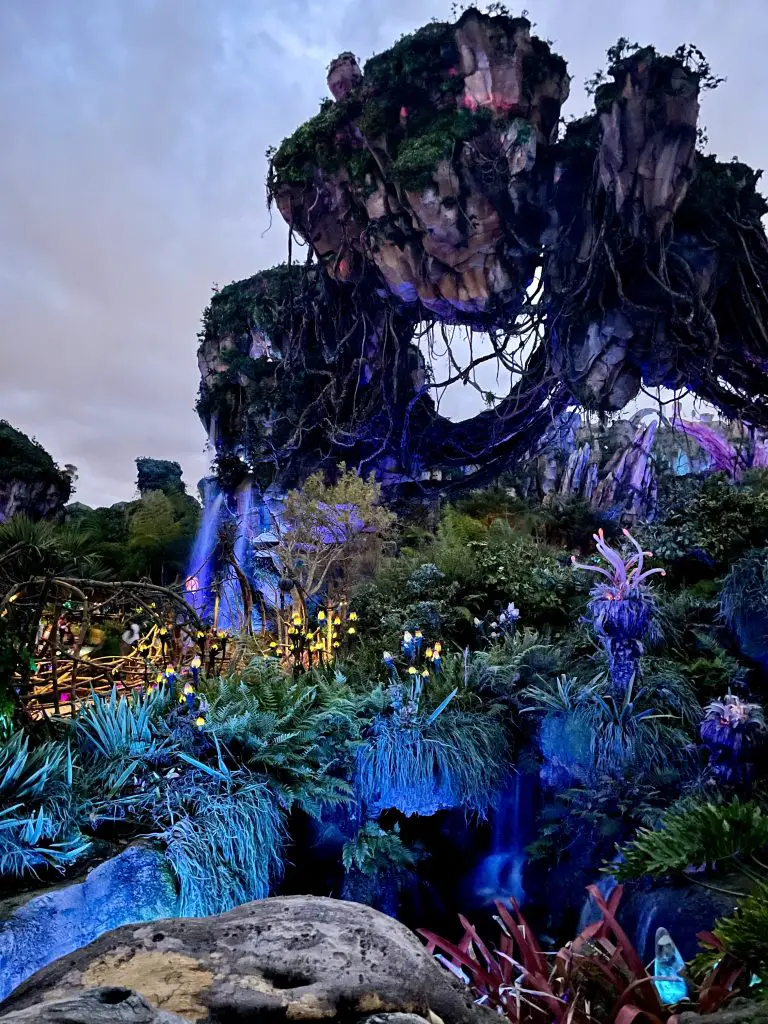 A few other Theme Park Queues with Great Themes
Seven Dwarfs Mine Train
Journey of the little mermaid
Avatar Flight of Passage
Pirates of the Caribbean
Expedition Everest
Indiana Jones
Mario Kart
Forbidden Journey
Hagrids Motorbikes
All Harry Potter rides lol
Bear-y Tales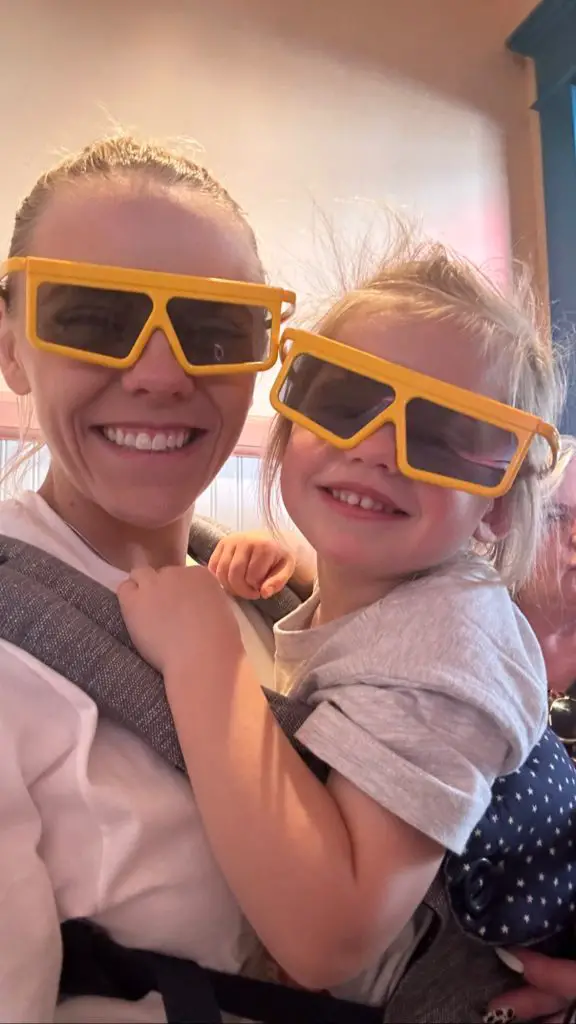 ​
After-Queue Celebrations
The payoff is FINALLY here, you've made your way through a line, and its time to celebrate. Our favorite way to celebrate is getting in line for another ride. But we like to talk about what we loved about the queue and chat about our favorite parts of the ride as well. 
Once you get off the ride, you will have that massive adrenaline rush feeling and will be on cloud 9. Don't go too crazy celebrating as some people do by purchasing all the items and gorging yourself on the food.
You have more lines to get in and theme park queues calling your name.
Becoming a Theme Park Queue Conquering Pro
The day is done, the sun has set, and it's time to make our way back to our rooms. BUT!
It's also time to reflect on your productive day and what you have accomplished. Hopefully, you booked another theme park day so you can do anything you might have skipped or have more time for a better tomorrow.
IF you used any of the add-ons, we hope you were able to achieve real greatness and get on some amazing rides, and if you braved the regular queue lines, we hope you apply what you have learned today and also create an ideal day.
We hope you take this newfound knowledge and put it into practice and create an unforgettable theme park experience.
Parks with Fast Pass or Virtual Queues Add-ons
Many amusement parks have physical queues that you wait in and a virtual queue system with some form of fast-track tickets with a return time. One important note about these big theme parks and their virtual queues. You will skip out on the regular theme park lines and miss fun easter eggs and storyline because you are taking a separate line. 
Disney Parks
Disney California Adventure
Disneyland
​Disney's Animal Kingdom
Disney's Hollywood Studios
Disney World's Magic Kingdom
Disney World's Epcot 
Universal Studios
Universal Studios Florida
Universal Studios Hollywood
Universal's Islands of Adventure
Universal's Epic Universe opening summer 2025
Six Flags
Magic Mountian
Discovery Kingdom
Over Texas
Great America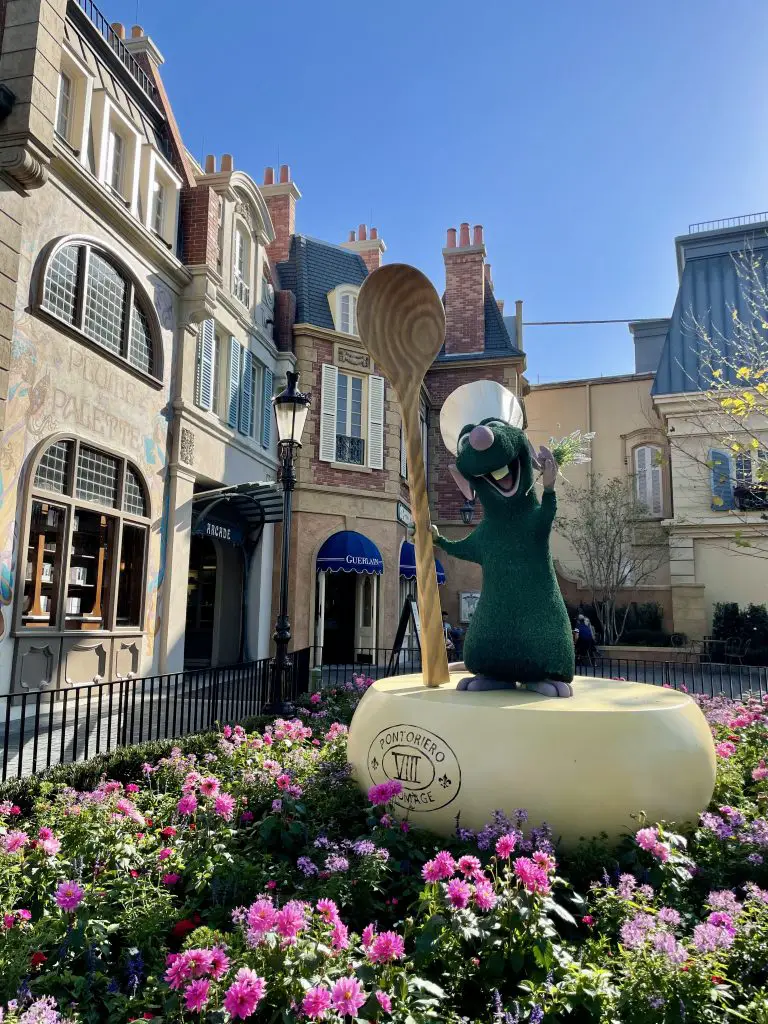 VIP Tours to Avoid Theme Park Queues
One thing we did not mention because it is crazy expensive, but we've heard they are COMPLETELY worth every penny, are the VIP tours. This is a new thing some of the bigger theme parks are implementing.

These VIP tours allow you access to certain parts of the park that are closed to regular guests, fast pass or front-of-line service/ skip the entire line, and a special staff member who is your park guide for the day.
If you have the money and are looking for a great time, this is a fantastic option. One day we will compare all of the options and let you know what we think is the best bang for your buck.
Other Guides You Might Like
Secrets of Super Nintendo World Universal Studios Hollywood
Exploring the Coasters of Six Flags Discovery Kingdom
Understanding Genie Plus in Disneyland