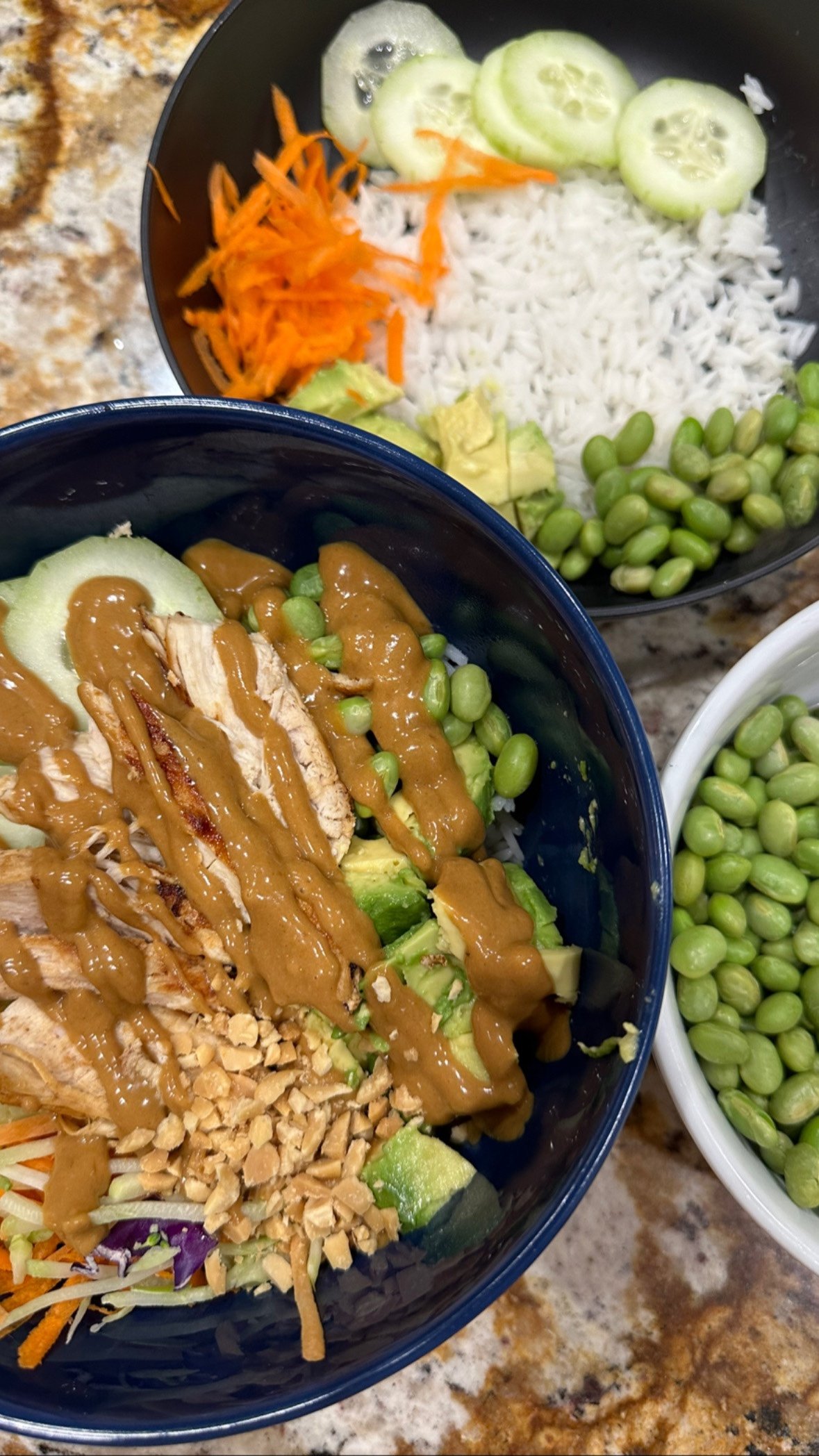 What you need
For the bowl
Chicken
Tofu
Rice
Edamame
Carrots
Cucumber
Purple cabbage
Avocado
Peanut butter
Minced Garlic
Sesame oil
Soy sauce
Chili Garlic Sauce
Chili Oil
Teriyaki Sauce
Rice Vinegar
Honey
Lime
Additional items needed
Salt
Pepper
Onion powder
Garlic powder
Chopped Peanuts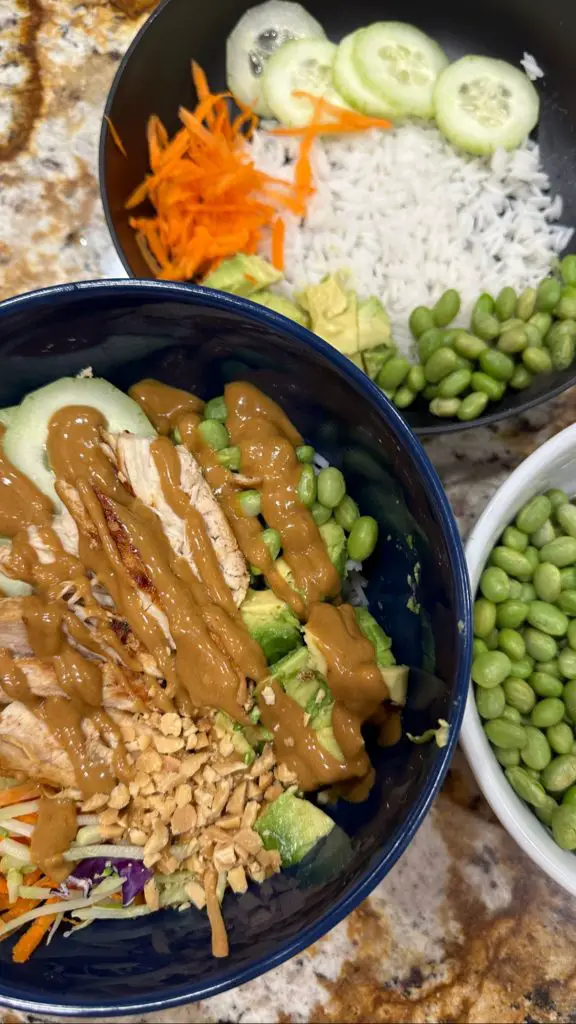 Steps
Cook rice set aside.
Cook edamame set aside.
Season chicken with salt, pepper, onion powder and garlic powder and set aside
Heat pan over medium heat and add olive oil. Once warm add chicken and brown. Cook thoroughly. Once cooked, cut into slices or chunks and set aside.
For the sauce: In a bowl combine soy sauce, teriyaki sauce, lime juice, rice vinegar, and chili garlic sauce. Whisk vigorously to combine.
Add Peanut Butter, Sesame oil, Minced Garlic and Chili Oil. Whisk well to combine until smooth consistency and all chunks have been incorporated.
Side note: if you have people in your family that enjoy different heat levels for spice, make a second batch of sauce at the same time. We make one sauce for our toddler then a second one that is spicy for us.
Cut and shred all vegetables and sides.
We like to lay out everything so that each person can combine their bowls how they want.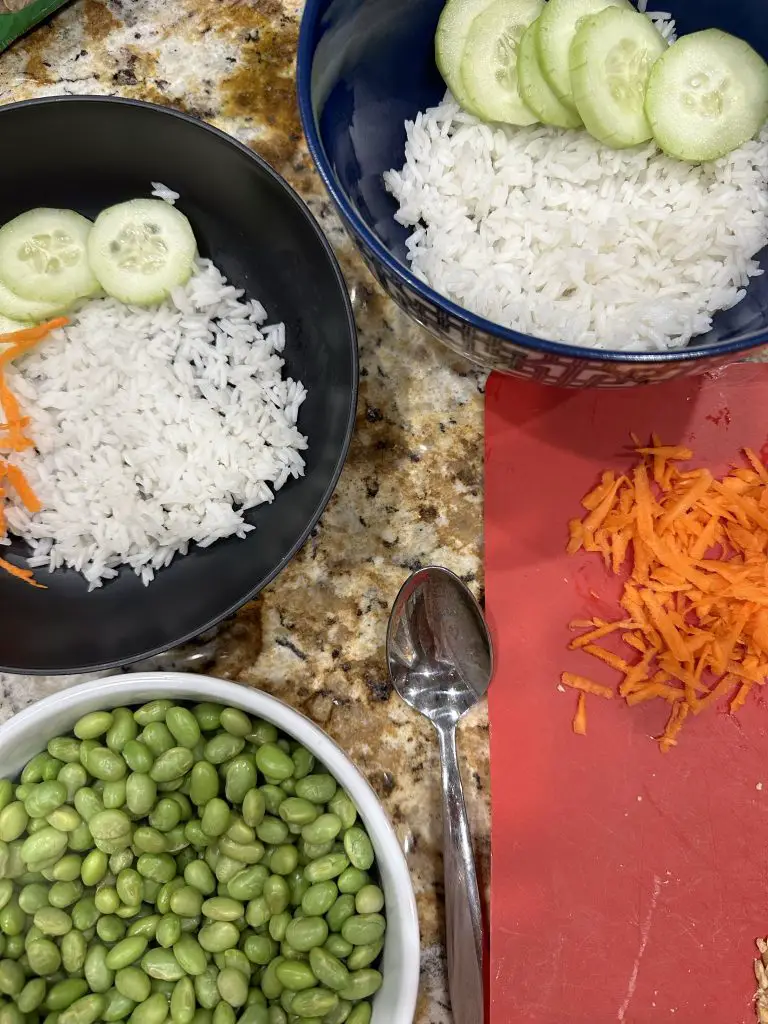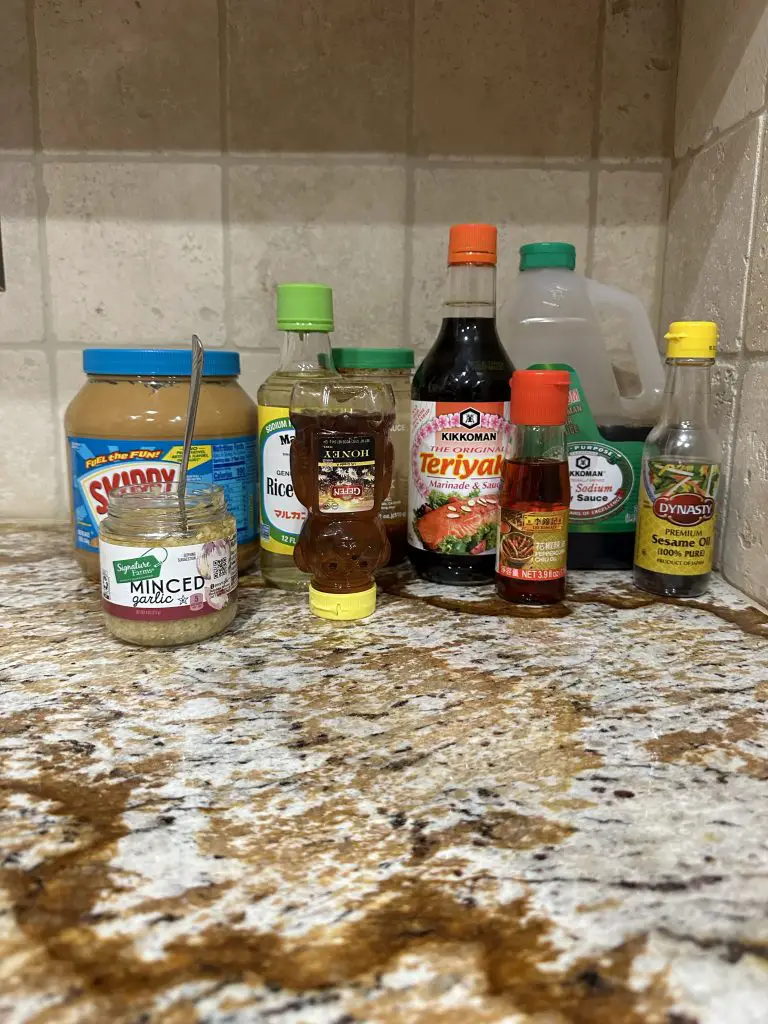 Spicy Thai Peanut Sauce
3/4 cup Peanut butter
2 tbsp Sesame oil
4 tbsp Soy sauce
2 cloves garlic Minced
Chili garlic sauce to taste start at 1 tsp
Chili oil to taste
3 tbsp Teriyaki sauce
3 tbsp Rice vinegar
3 tbsp Honey
1 half a lime juice