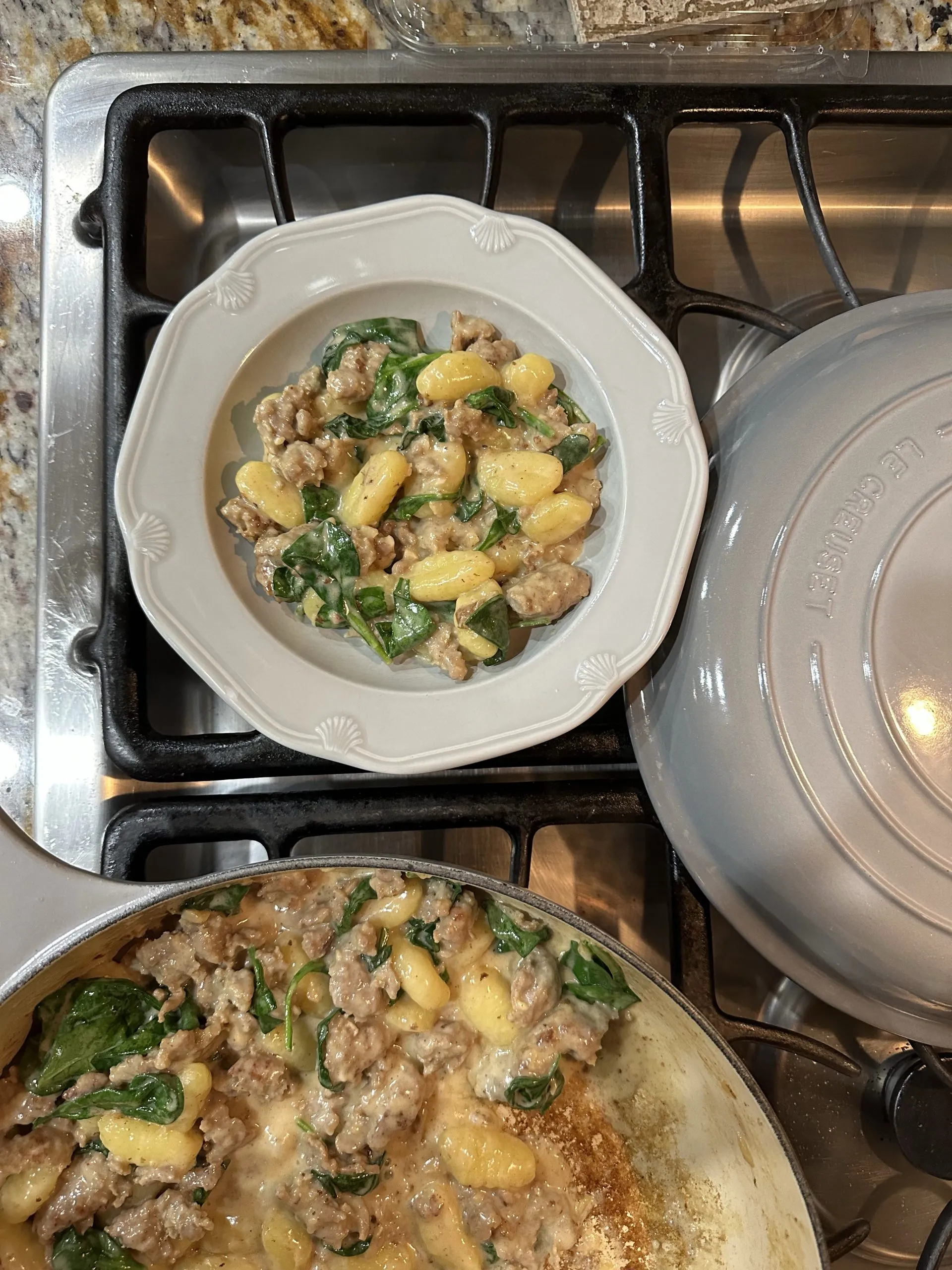 Easy Dinner Idea: Spicy Sausage Gnocchi with spinach is one of our go-to dinners.
Perfect for anyone in the family. A few notes about the meal before you jump in.
You can use spicy or mild ground sausage for Spicy Sausage Gnocchi. If you have littles or loved ones who don't like spice (since kicking them out isn't an option), you can get ground turkey or ground pork sausage with no flavors, and you determine the spice per person.
Links are totally ok, just take the ground sausage out of the casing.
You can use kale or spinach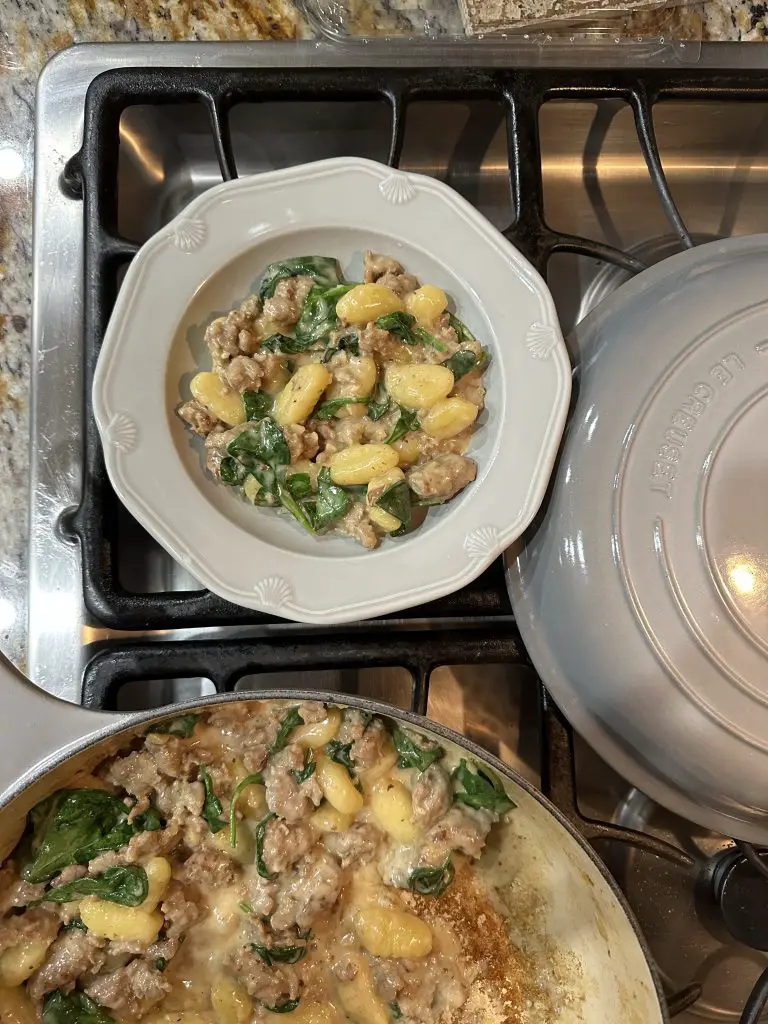 What you need for Spicy Sausage Gnocchi
1lb Ground Pork Sausage
1 Small Yellow Onion
Minced Garlic
Olive oil
I package Gnocchi
3/4 cup Chicken Broth
3/4 cup Heavy cream
1/3 cup shredded Parmesan cheese
1 Bunch or Package Spinach
Red paper flakes (optional)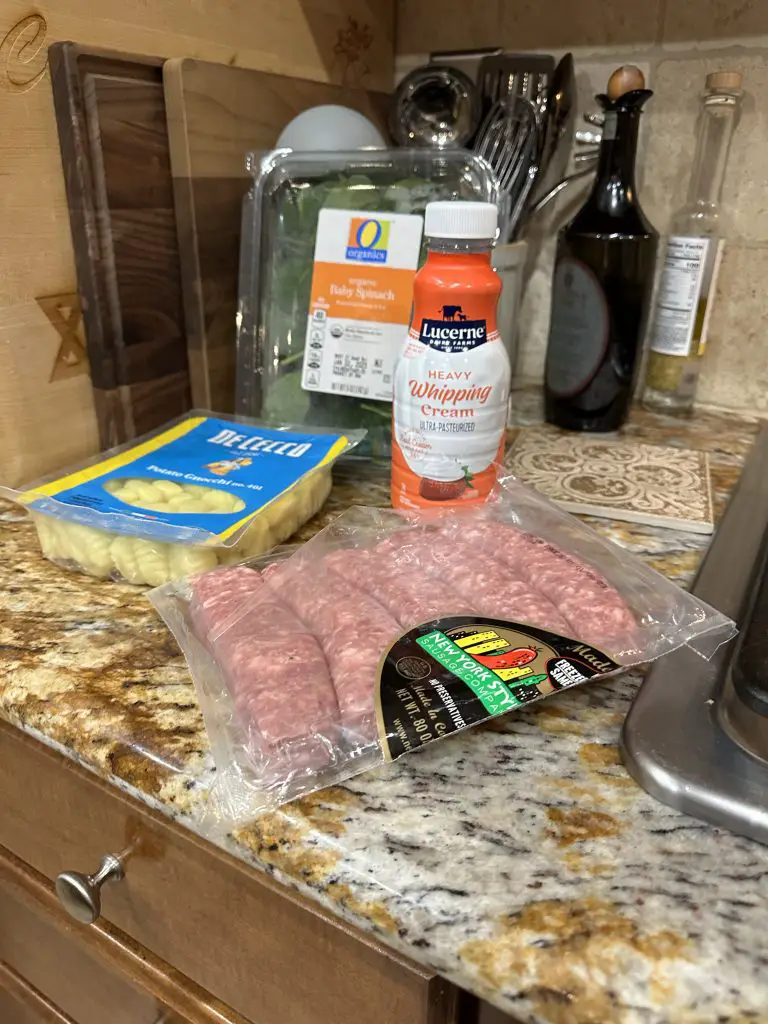 Steps
Heat olive oil over medium heat. Add onion and garlic and cook until fragrant, about 2 min.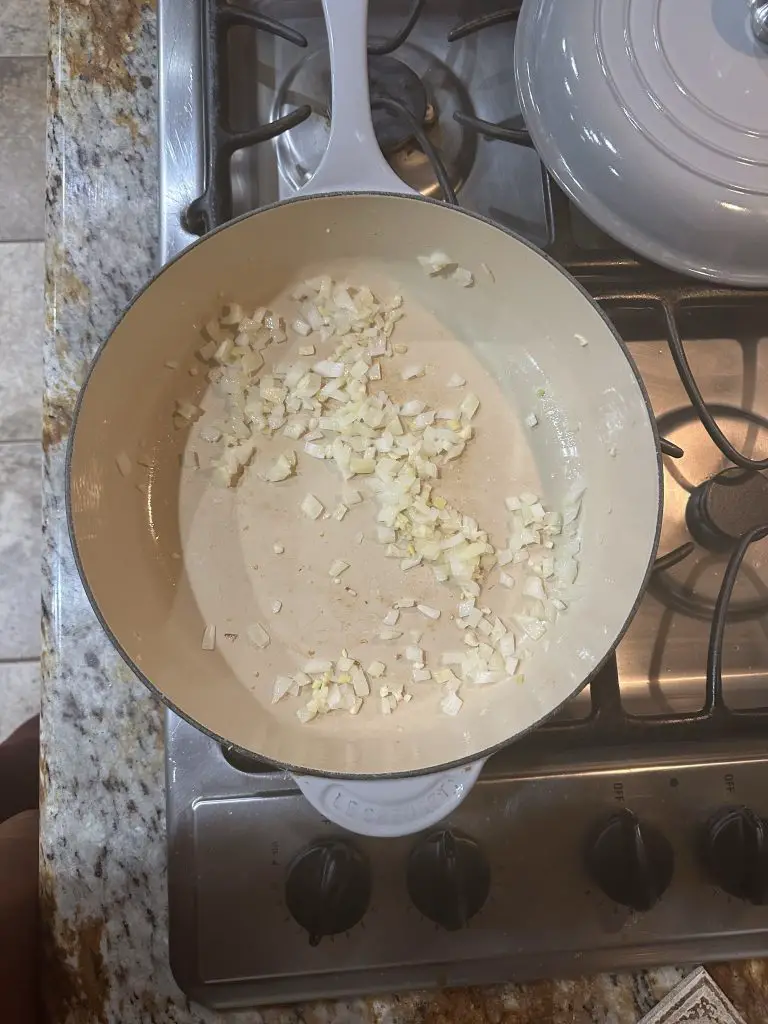 Add ground sausage to the pan and break it apart into large chunks. Stir occasionally until browned and cooked thoroughly.
Pour just enough chicken broth to cover the bottom of the pan. Using a spatula, scrape the pan's bottom, mixing to combine everything.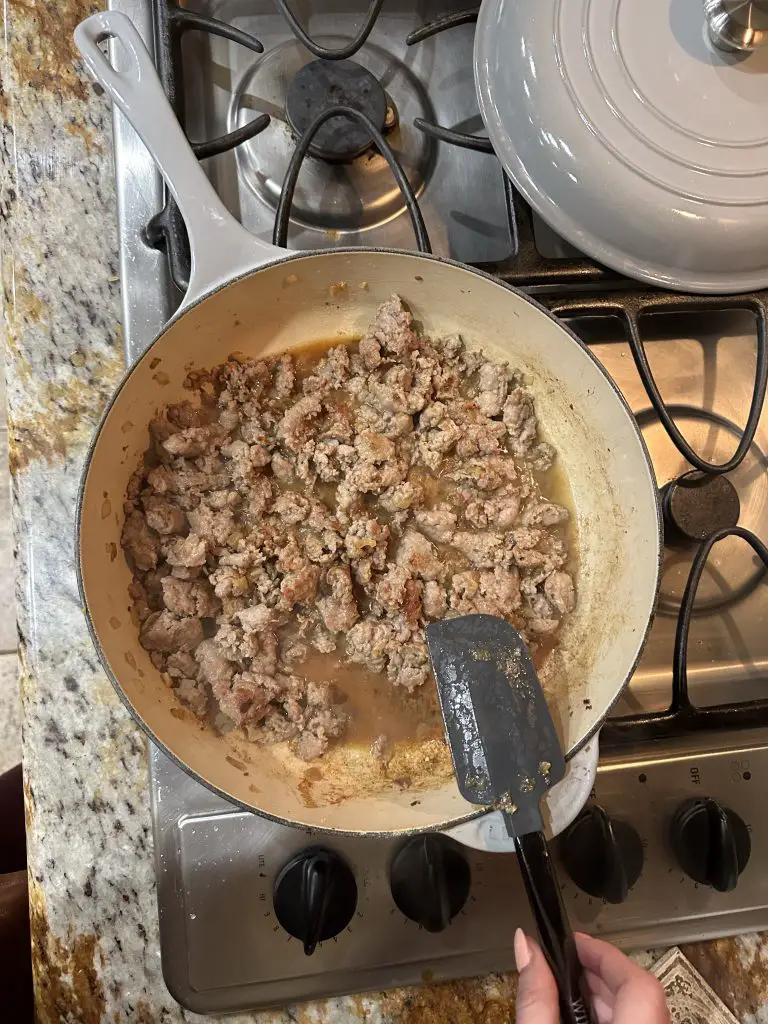 Add the additional half cup of chicken broth and heavy whipping cream, mixing well to combine, bringing to a simmer.
Break apart gnocchi and pour them into your pan. Cover and heat for 4 minutes. Stir occasionally.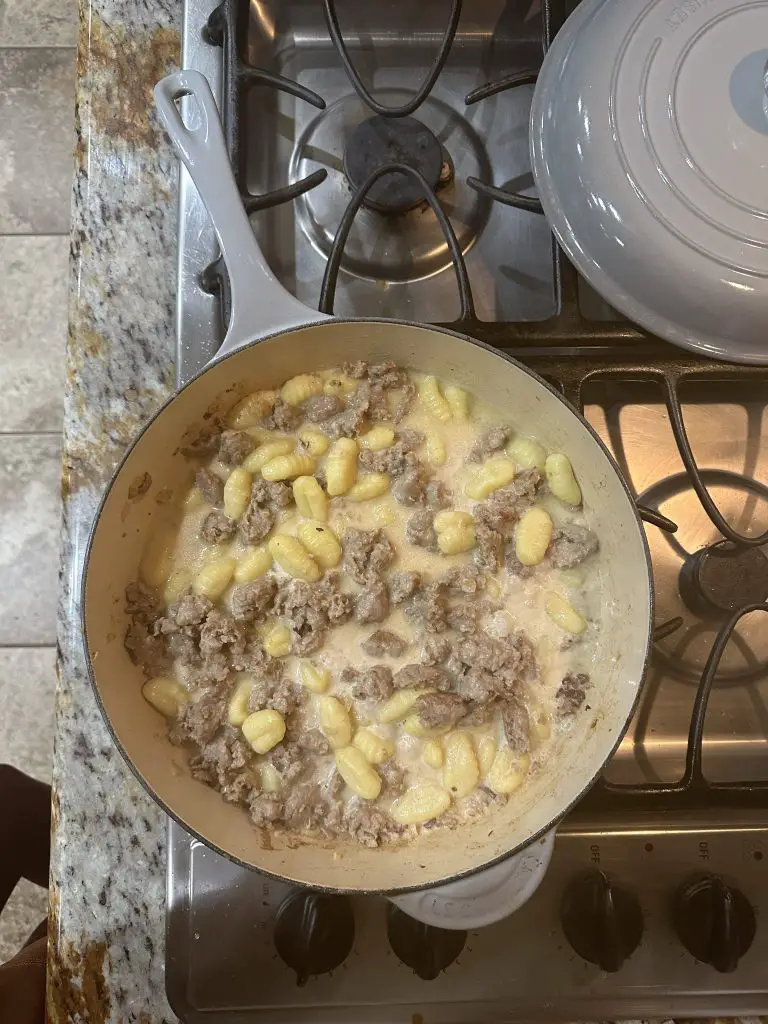 Side note: overcooked gnocchi is not fantastic. Do not cook for more than 8 min, or it will be mushy.
Rinse spinach and set aside.
Once gnocchi has cooked, stir to combine everything.
Add spinach to the pan and gently mix. Cover and cook for 3 min or desired spinach doneness.
Remove cover and gently toss the food. Sprinkle parmesan cheese over top and mix again.
Serve immediately with additional parmesan and red pepper flakes.