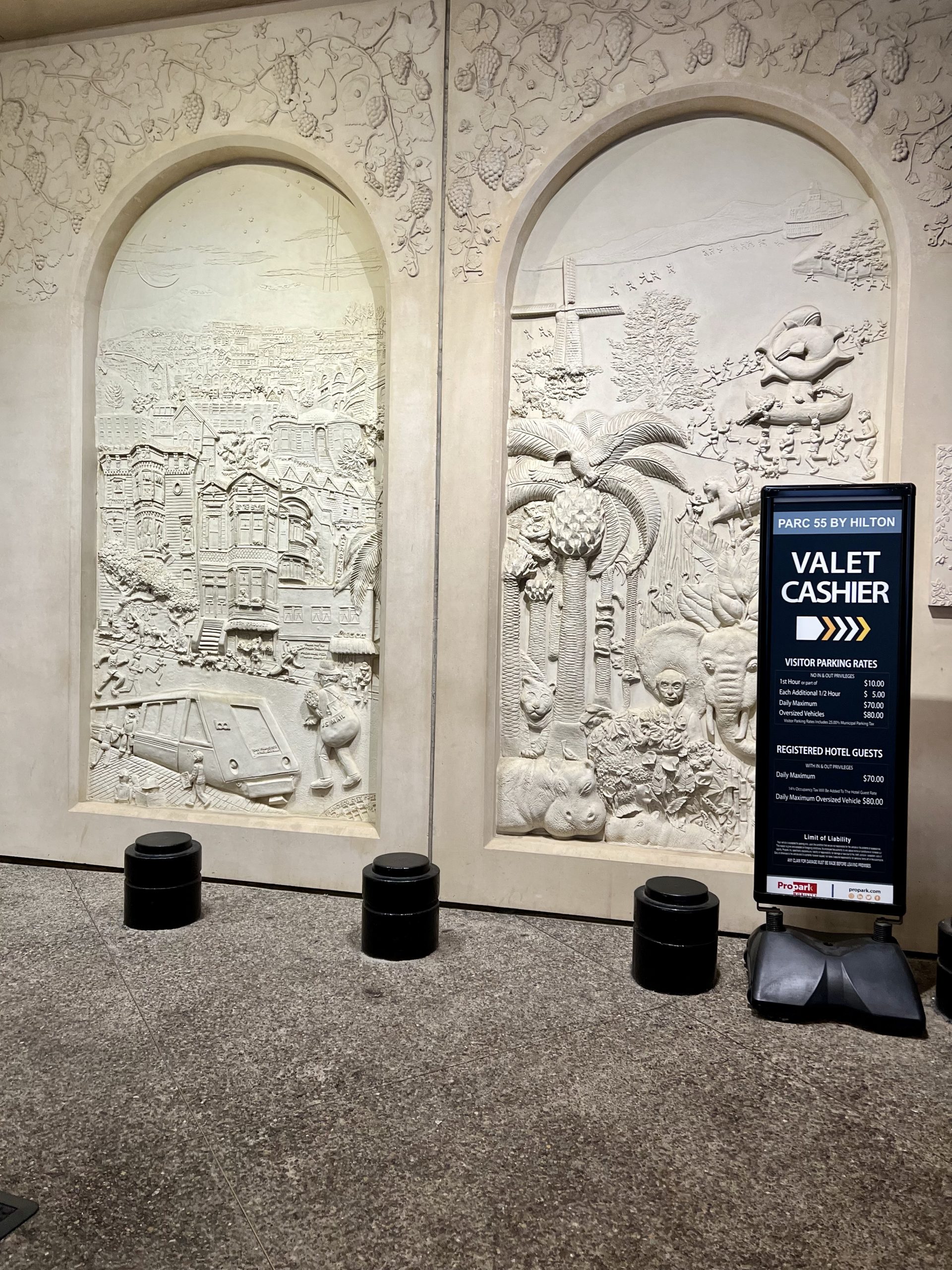 When it was time to pick a hotel for my birthday getaway in San Francisco, it was easy. We are Diamond members with Hilton, and we stayed at the Hilton Union Square in December and wanted to try another downtown San Francisco hotel. I've put together a review of the Parc 55 Hotel and a one-day itinerary for San Francisco, including what to do and where to eat.
Hilton has two hotels in the heart of san Francisco. Just a few short blocks from Market Street, you will find Parc 55, and two more blocks down, you will find Hilton Union Square. We stayed at Union Square back in December of 2021 for the Holiday break, and that was its own story by itself. We liked Union square but wanted a better experience this time around.
Parc 55 is one of the largest hotels in SF, with 1,000+ rooms, and is rated a 4-star hotel.
The San Francisco average rate for a hotel room runs between $224 – $240, with some as low as $45/per night.
The Average price for a room at Parc 55 is around $253, and you will find the best rate typically starting on Thursdays unless they have special rates going on. You can also utilize points while booking with this hotel if you are a Hilton member.
This puts Parc 55 at the higher end for room rates, but we found it to be pretty worth the price of the room.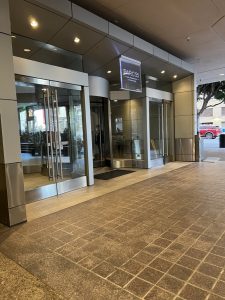 Hilton Parc 55 Hotel Review
When we first arrived at the hotel, we noticed how easy it is to access the hotel from the street. You are greeted by a security guard where you can show your room card or let them know you are Hilton hotel guests checking in.
The staff was very friendly and helpful. Originally when we booked the trip, it wouldn't allow us to add an extra night or late check-out to our reservation, so we had to book a cheaper room and knew we might have to switch rooms after our first night.
Major cringe
Nothing is worse than unpacking, getting settled in, and then having to move rooms the next day. The staff member who was at the desk got us checked in and noticed the hiccup in our reservation. She quickly changed it and also upgraded us since we are Diamond members, and we ended up with a king bed and a Skyline view.
The King bed room with a skyline view has massive bay windows that overlooked the City, and while most king rooms that are not suites are overcrowded, we found the room to be spacious and large feeling. Most rooms come with a sofa sleeper and a desk, but one of the rooms removes the desk and sofa sleeper and replaces it with fitness equipment.
Downstairs we had a chance to stop by Cable 55, their restaurant and bar. It was the perfect setting for a cocktail before heading off to dinner down the street at now one of our favorite sushi restaurants in the city. A small hole in the wall but TOTALLY worth it!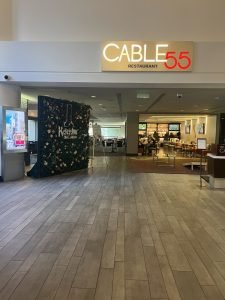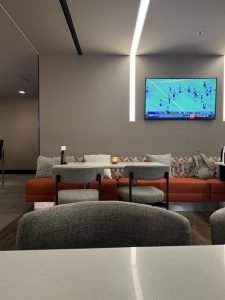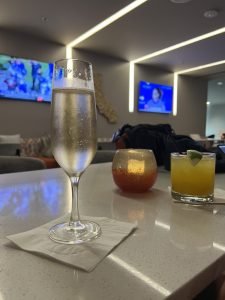 What the hotel offers
Mini fridges. Since the rooms have small refrigerators, it's not always ideal for bringing food back and eating it later.
tea maker and coffee machine
Flat-screen TVs with premium channels
hair dryer
24-hour fitness centers
Great views out of the Bay windows with blackout drapes to keep the light out
Great location if you are looking for access to Union Square
Panoramic views of the city from higher rooms (19th floor – 32nd floor)
Front desk had Friendly staff. Great staff is really hard to come by in today's world, so it is always nice when you encounter great people
Happy hour at Cable 55
Valet parking with a daily charge of $70
Free wi-fi
Designer toiletries
Wellness technology
Spacious rooms
Great view
Pet-friendly rooms
Early check-in if available
Late check-out if available
Room Options
Junior suite
Sunset suite
Sofa bed
guest rooms
high floor
Room with a fitness equipment bay

Things to do near Parc 55 Hotel
With this being a downtown location, there are many ways to experience all that san Francisco has to offer with a few minute's walk or by cable cars.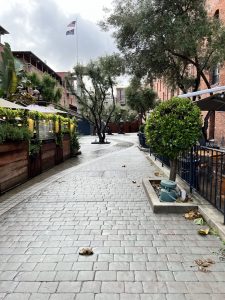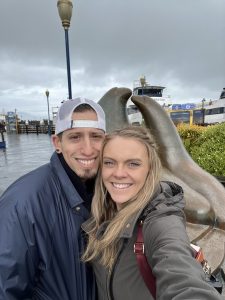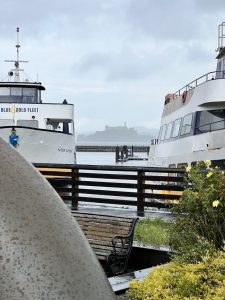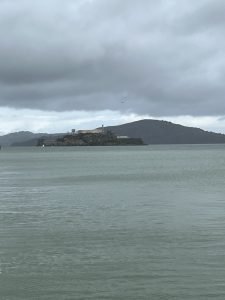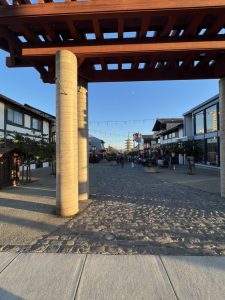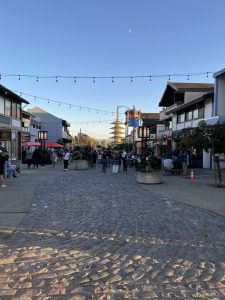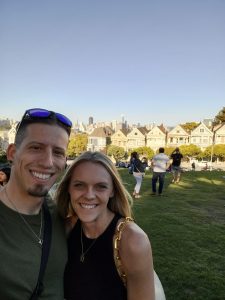 Shopping area with Westfield mall
Nob Hill is a very upscale neighborhood
Cultural attractions
City's colorful neighborhoods
North beach If you are looking for a more casual experience, this is the neighborhood you want to head to.
San Francisco museum of art
Fisherman's wharf. fisherman's wharf is one of the most popular spots to visit in san fran.
Cable car stop
Powell Bart station
Powell street station
local micro brews
Hallidie plaza
local coffee shops
Moscone center
Cyril Magnin street
American classics
Lombard street
Barbary coast
Restaurants near Parc 55 Hotel
Thai Food
Kin Khao had delicious Thai food and is temporarily closed, but head to x instead.
Sushi
Miyabiya Sushi and Grill is just a short walk up the street for some of the best sushi we have had!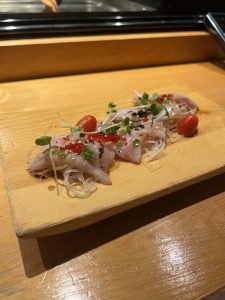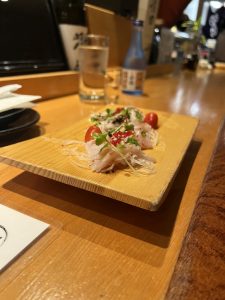 Italian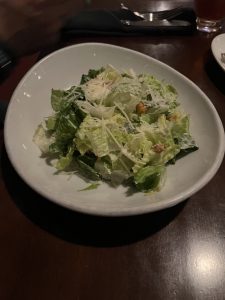 Dim Sum
Palate Tea House is pretty much the most over-the-top, delicious, beautiful experience when it comes to dim sum. You will have to read our entire review here, but this is our #1 stop when it comes to Dim Sum in the city.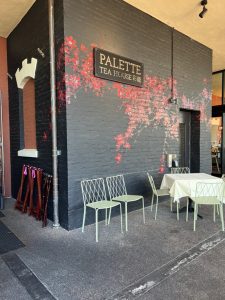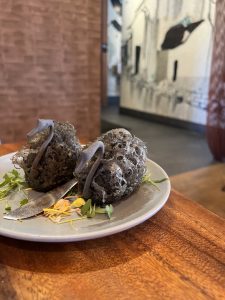 Breakfast
Sweet Maple
Sweet Maple has such a unique outlook on bacon. We got the bacon sampler, and you must try the bacon to understand the goodness. We also got delicious breakfast tacos.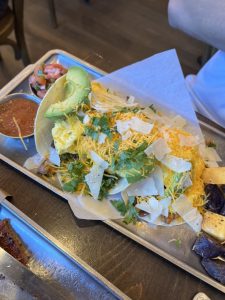 Lapisara
Lapisara is our main stop. We head over early every time we go in and get a table right when they open. They have delicious food, wonderful mimosas, and bloody marys.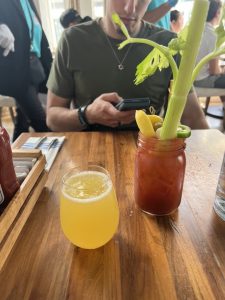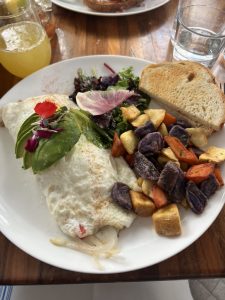 If you want the "heart of the city" experience, we suggest Parc 55. If you want to avoid San Francisco Union Square, we highly suggest the Hilton in the Financial district.
Overall Score for Hilton Parc 55 Hotel
If I were to give it an overall score, I would have to give it a 4.5 out of 5.
Pros
Short walk to many restaurants and attractions
Friendly problem-solving staff
City views
What the hotel is missing, and Cons
Doesn't have an outdoor pool. You can ask to have access to the Hilton Union Squares pool. Although it is not far, you still do need to pack up all your stuff and make your way up the street to the pool.
Room service is currently unavailable.
Street noise can be loud at night, but we use a sound machine, and that drowns out the outside noise quite well. We never travel without it since you have no idea how loud the hotel or street might be.
Too close to Union Square. It is a little farther up the street, and you won't notice it as much at the hotel specifically. You may still experience it walking around outside. Although we hope this is only temporary, we do not love the area since it's overrun with homelessness.
Parc 55 San Francisco – a Hilton Hotel