I had the recent opportunity to eat at Duke's Steakhouse inside Legends Bay Casino the other evening, and this was my experience.
I took my time exploring the Legends Bay Casino before heading into Duke's steakhouse. The casino is well-lit and easy to find your way around. All the restaurants are on one side, and tables and games are in the middle.
After checking in with the host, I was offered a coat check. Total win in my book. I always hate going to a nice restaurant and having to figure out where to put my coat in the winter.
The overall atmosphere is very modern. The bar was very inviting. This was a special occasion for me, so I opted for a glass of prosecco. It was crisp and refreshing.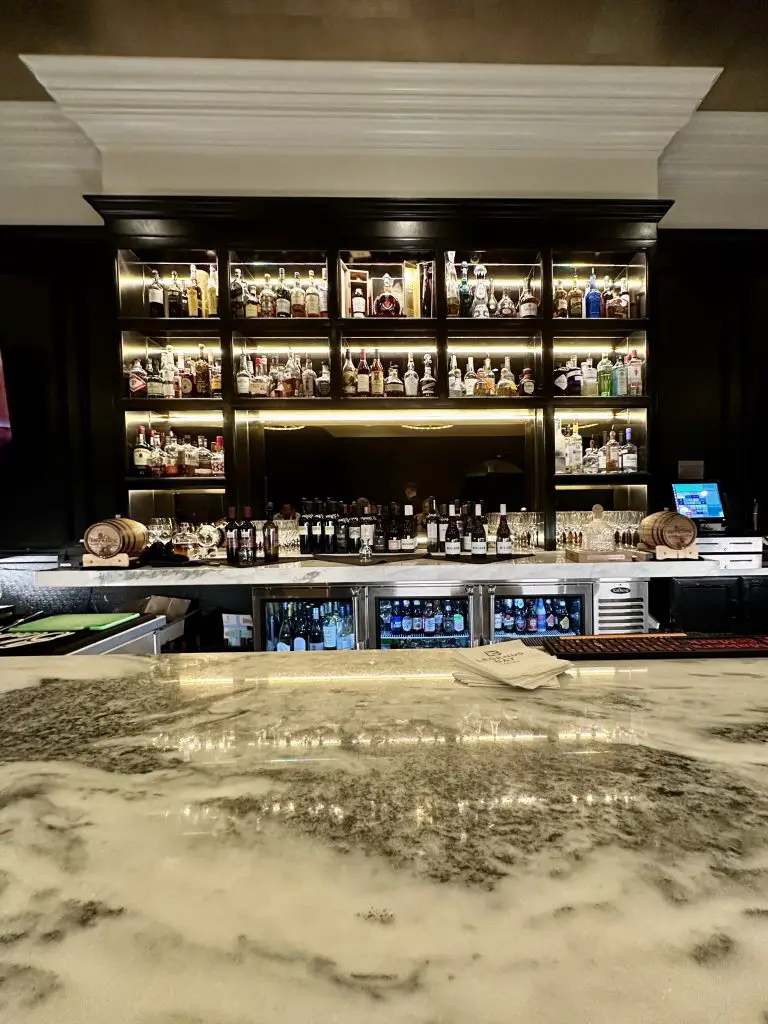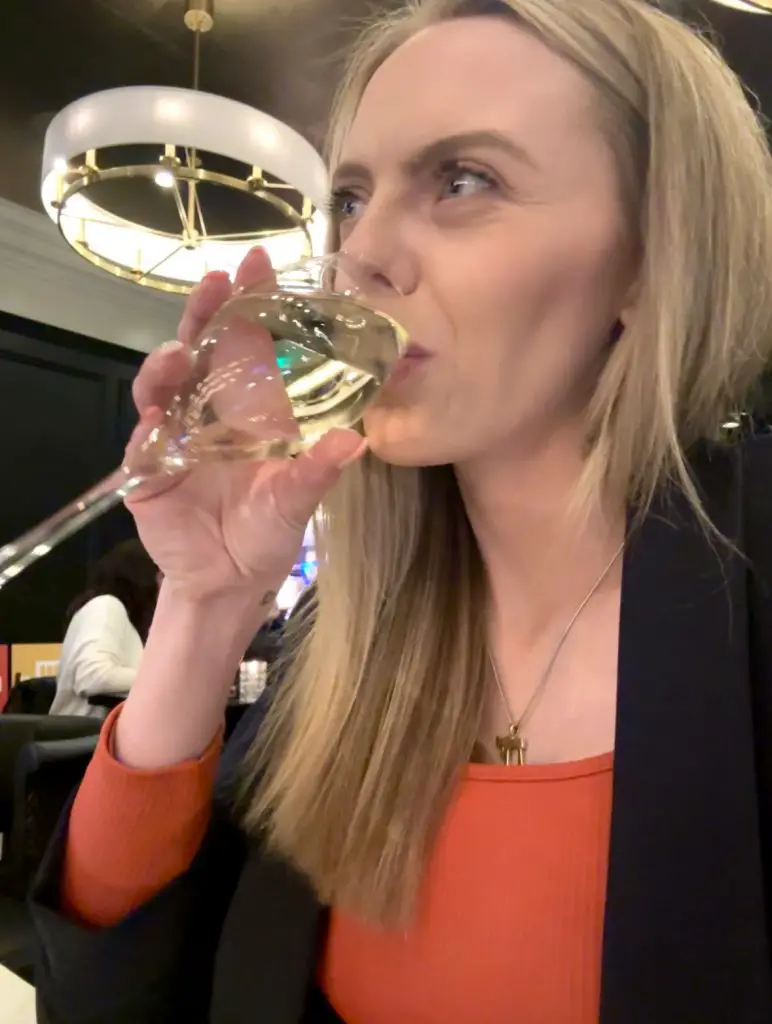 Staff and History of Legends Bay Casino Duke's Steakhouse
We had the opportunity to meet multiple staff members while hearing a little about what they do and the history behind Legends Bay Casino Dukes Steakhouse at and Duke's in Fandango Casino. As we listened, many of them had been with the company for over 10 years!
Carol made it a point great customer service was extremely important.
She hand-picked each team member, so the standard is high. And let me tell you.
Our server Brenenn showed just that. He and the other staff members were extremely attentive and never let our waters go empty.
Side note: This is a MASSIVE pet peeve of mine. I will typically ask for another water at the table because mine is always empty. I'm not much of an alcohol drinker. Champagne only.
So empty waters is a massive mood killer for me.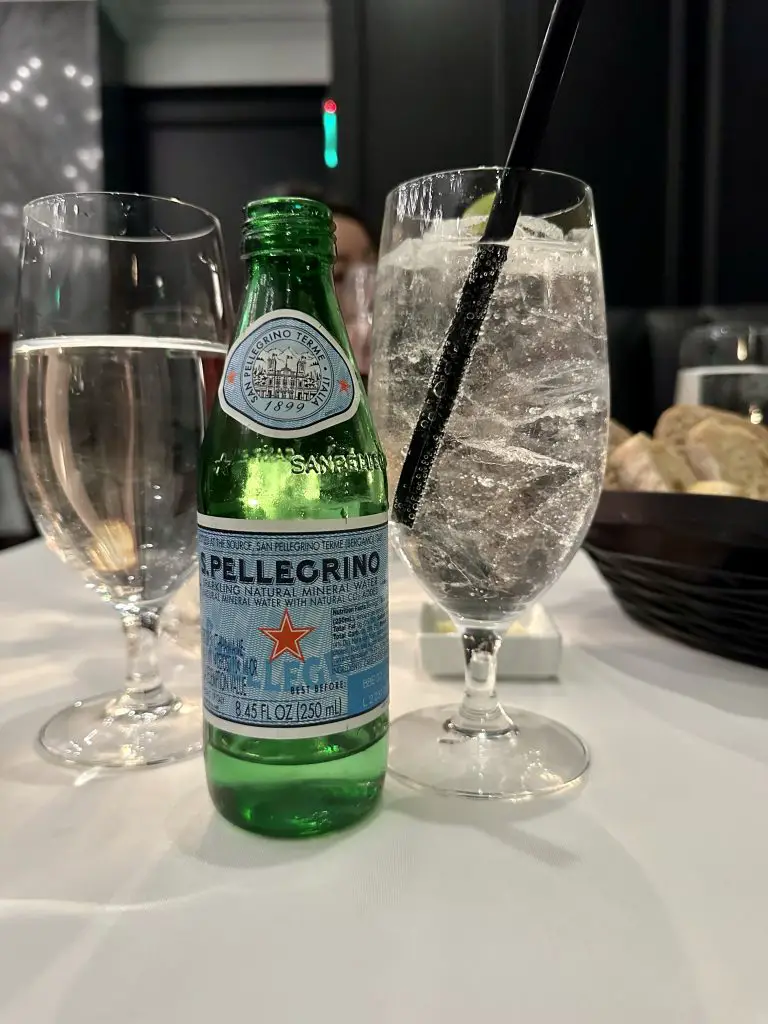 But I digress.
Fandango is their sister property and both the Legends Bay Casino Duke's Steakhouse and Fandango casino are under the same umbrella.
They knocked it out of the park when it comes to the dining experience and food.
Executive chef at both has worked for Dukes for 14 years!
Their meats are local USDA from Carson City and 28-day aged.
They have two Butcher's on property that cut the meats fresh. The meats are cooked in a wood fire grille finished with cherry or apple.
Dining at Duke's Steakhouse
This four-course meal started with beef wellingtons and shrimp as the appetizer. I overheard from many that the shrimp was fantastic. I only picked up the beef wellingtons, and those were to die for. I literally wanted a plate of 10. Thank you, that's my dinner. But I know there was more.
On to our second course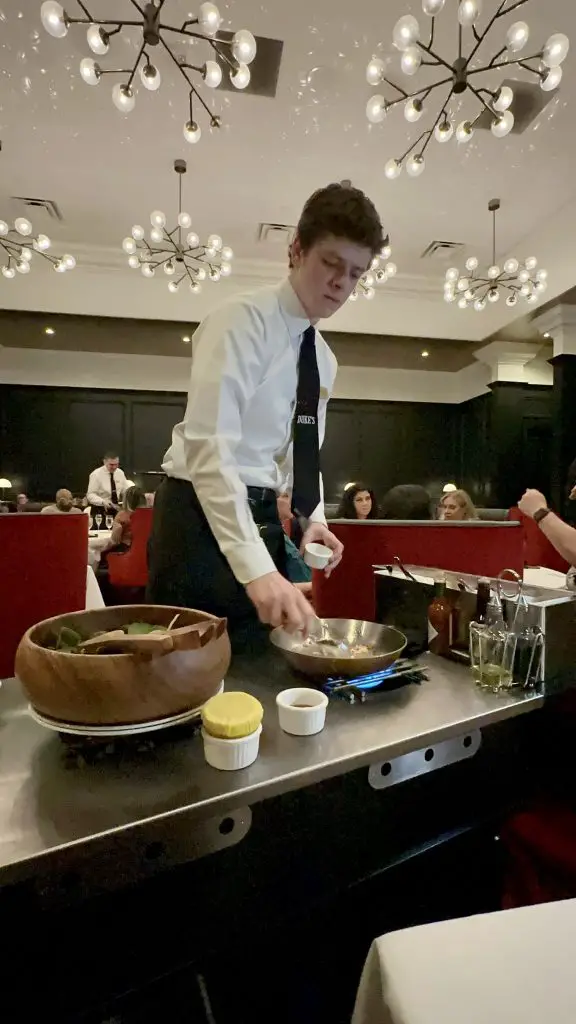 Spinach salad tableside. Not the usual table-side salad option. It looked and smelled delicious.
Lobster bisque is a half bowl of real lobster and bisque with fresh puff pastry over top. Um… Yum.
Cesar salad was my choice, and man I am happy I did. The flavor was on point, and the parmesan bread bowl was both ABSOLUTELY aesthetically satisfying to look at as well as eat.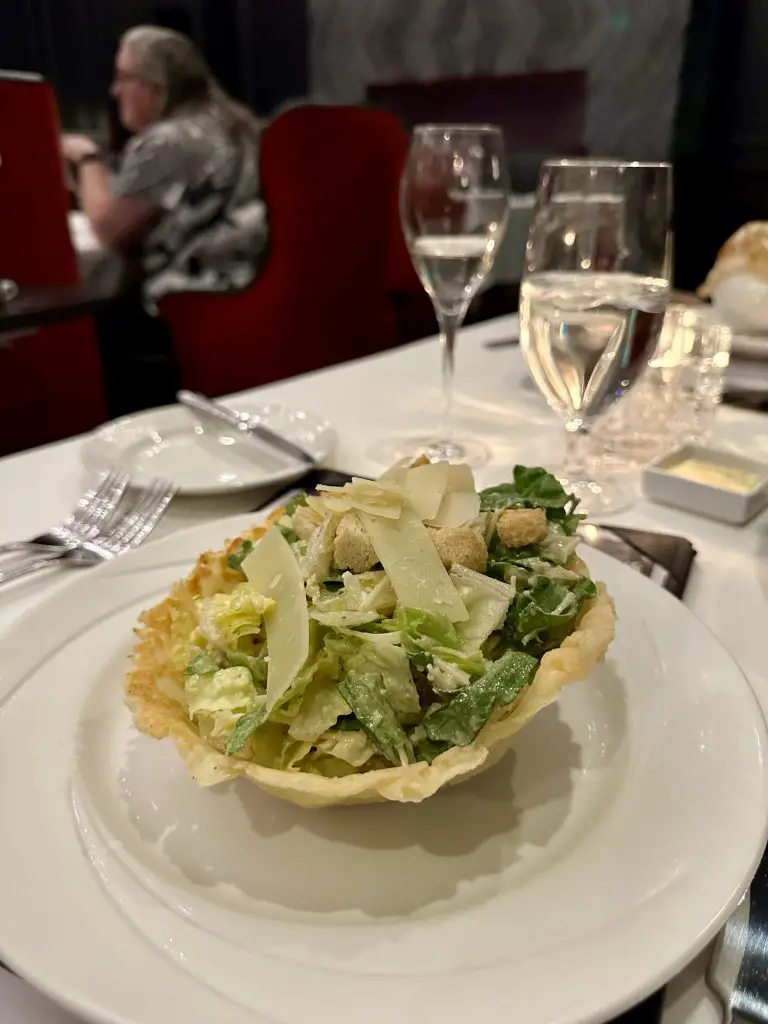 It's hard having so many options on a menu; everything sounded wonderful. I would not normally opt for red meat. But when in a steakhouse, eat steak.
The filet is my go-to cut. The food was perfectly cooked, and the overall presentation of the meal was fantastic.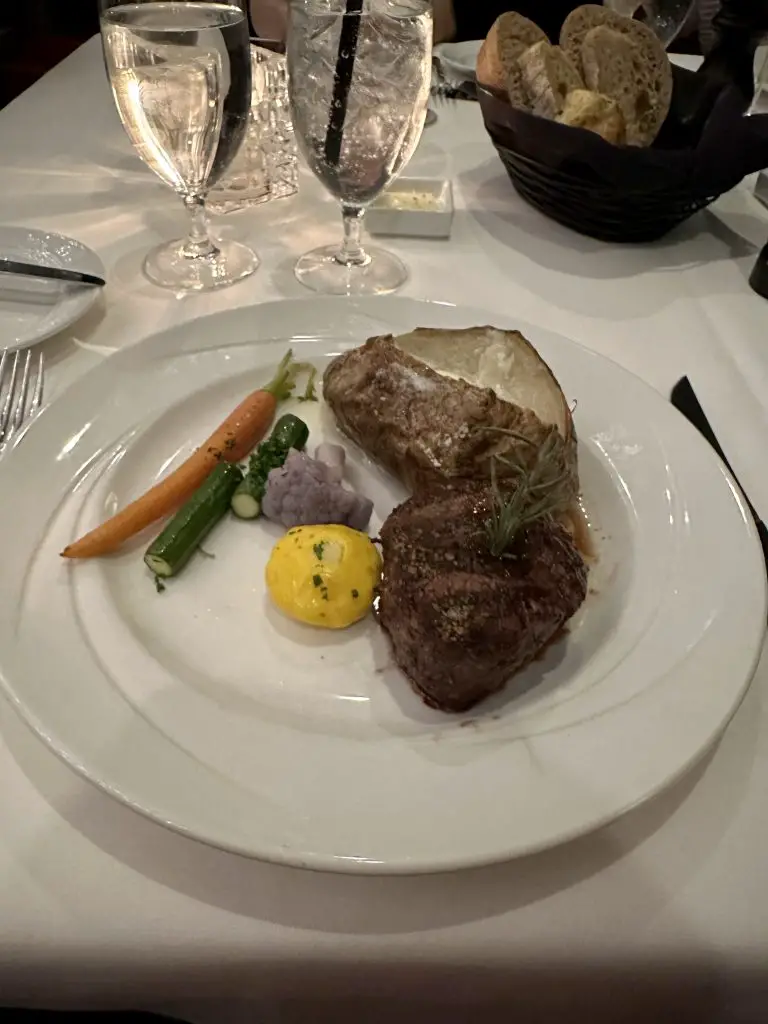 The steak Diane table side would have been my second option. Thank goodness someone at our table got it. Because, cognac, & dijon mustard sauce with mushrooms. Come on.
It's worth noting both table-side options were so fun to watch and smelled amazing as they were being prepared.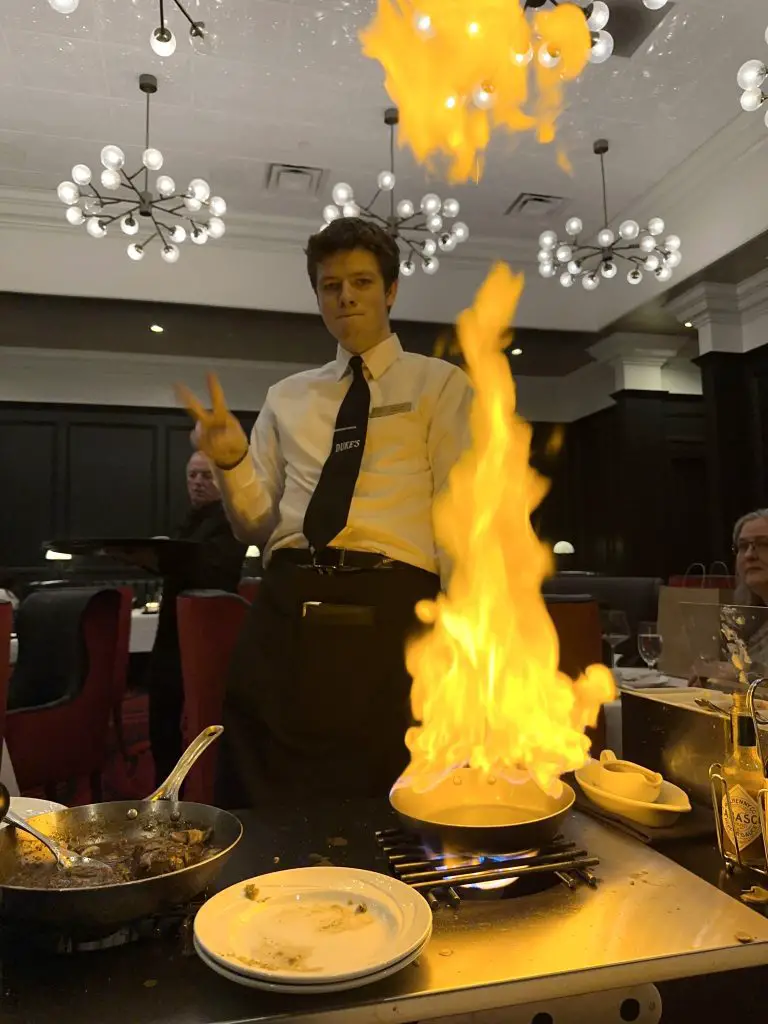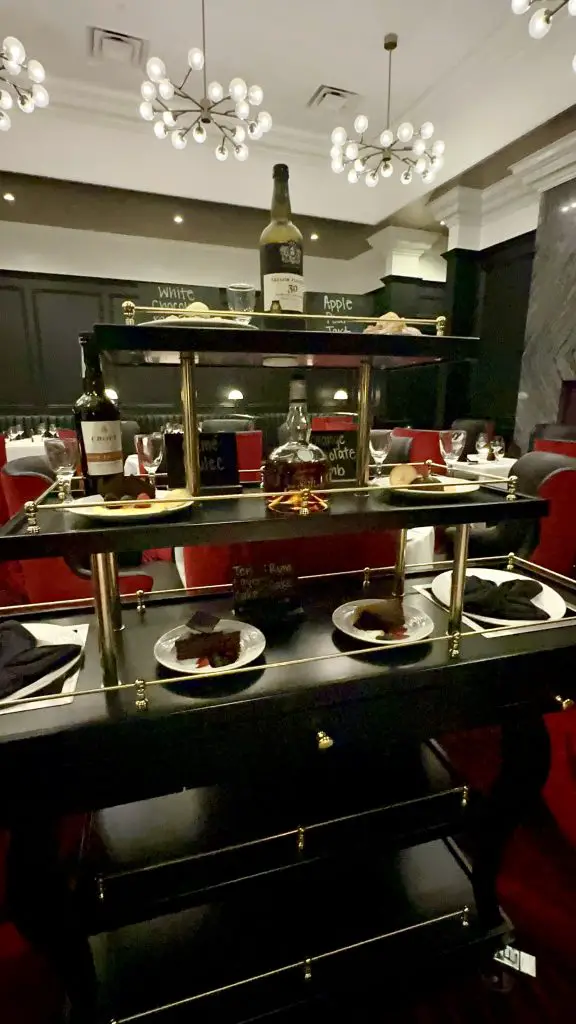 Finally, the dessert cart that distracted me before I even entered the dining room. I literally ignored people to get a video and enjoy the view.
It had 6 options, as well as a 100-year Grande Maranta.
I brought home the bread pudding to share a piece of the experience with my husband, but it was amazing even 30 min later.
Crème Brûlée yum
White Chocolate Raspberry Bread Pudding is even more yum
The tart tasted just like apple pie.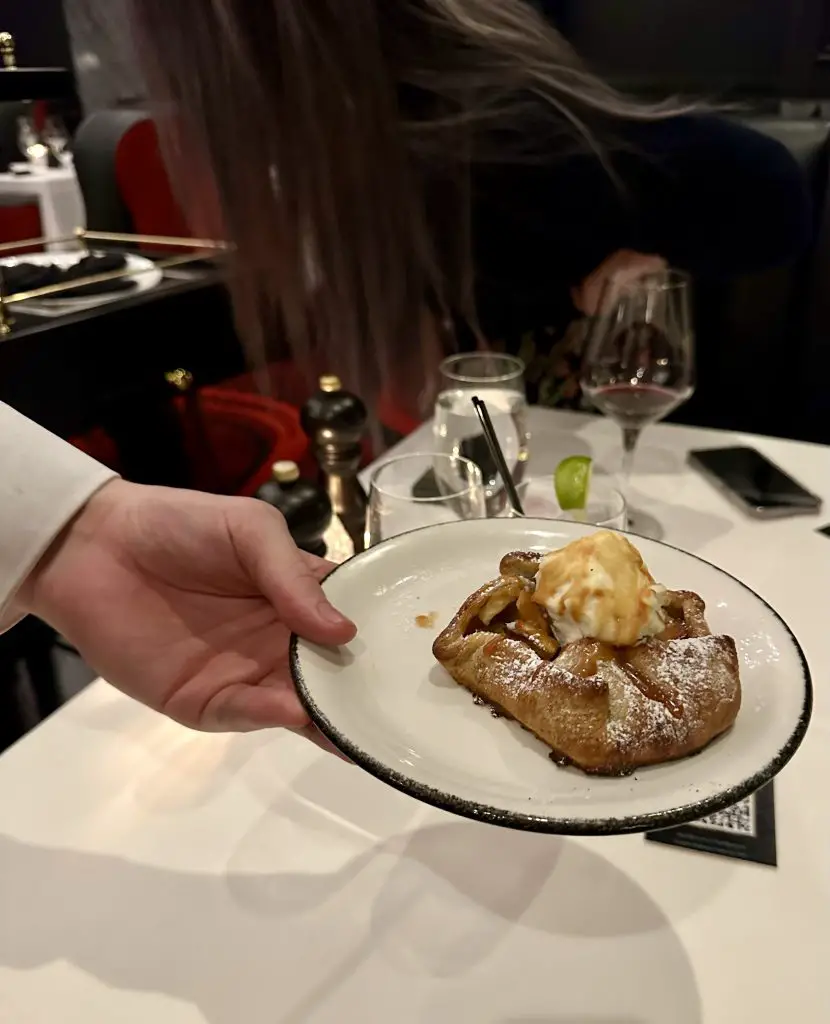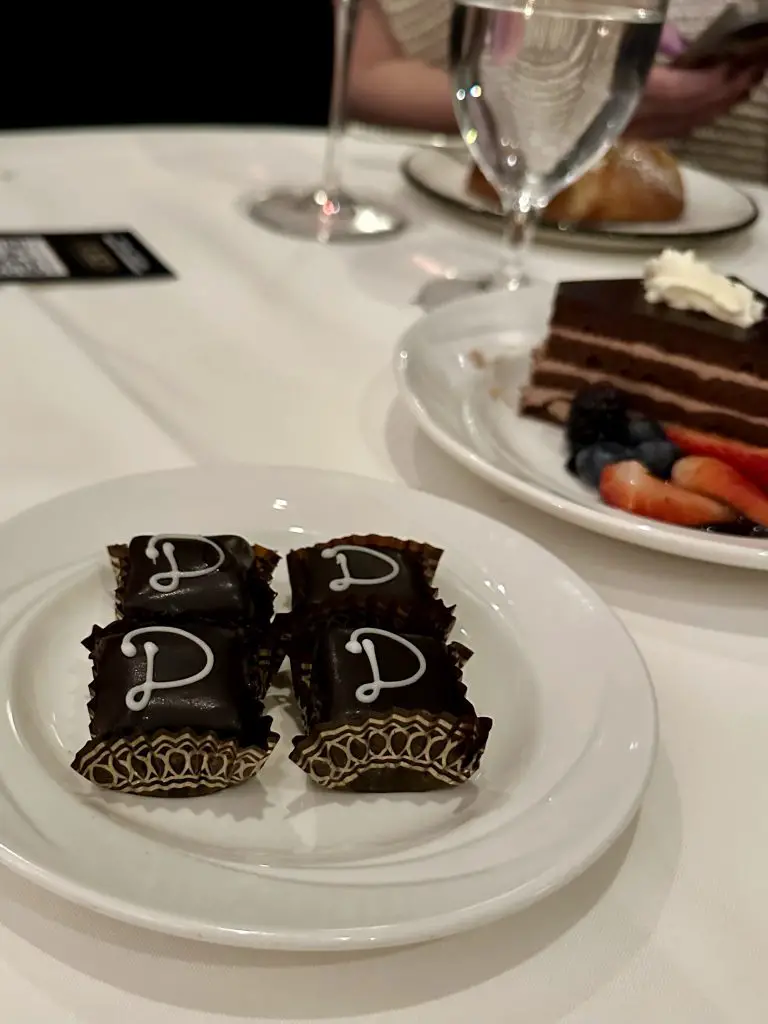 The chocolates at the end were the perfect ending to the night.
Good friends and good food. 🥂
I have to say Legends Bay Casino Duke's Steakhouse blew me away. We needed a new great steakhouse, and others so far have missed the mark. Duke's Steakhouse has not!
Make a Reservation at Dukes Steakhouse in Legends Bay Casino