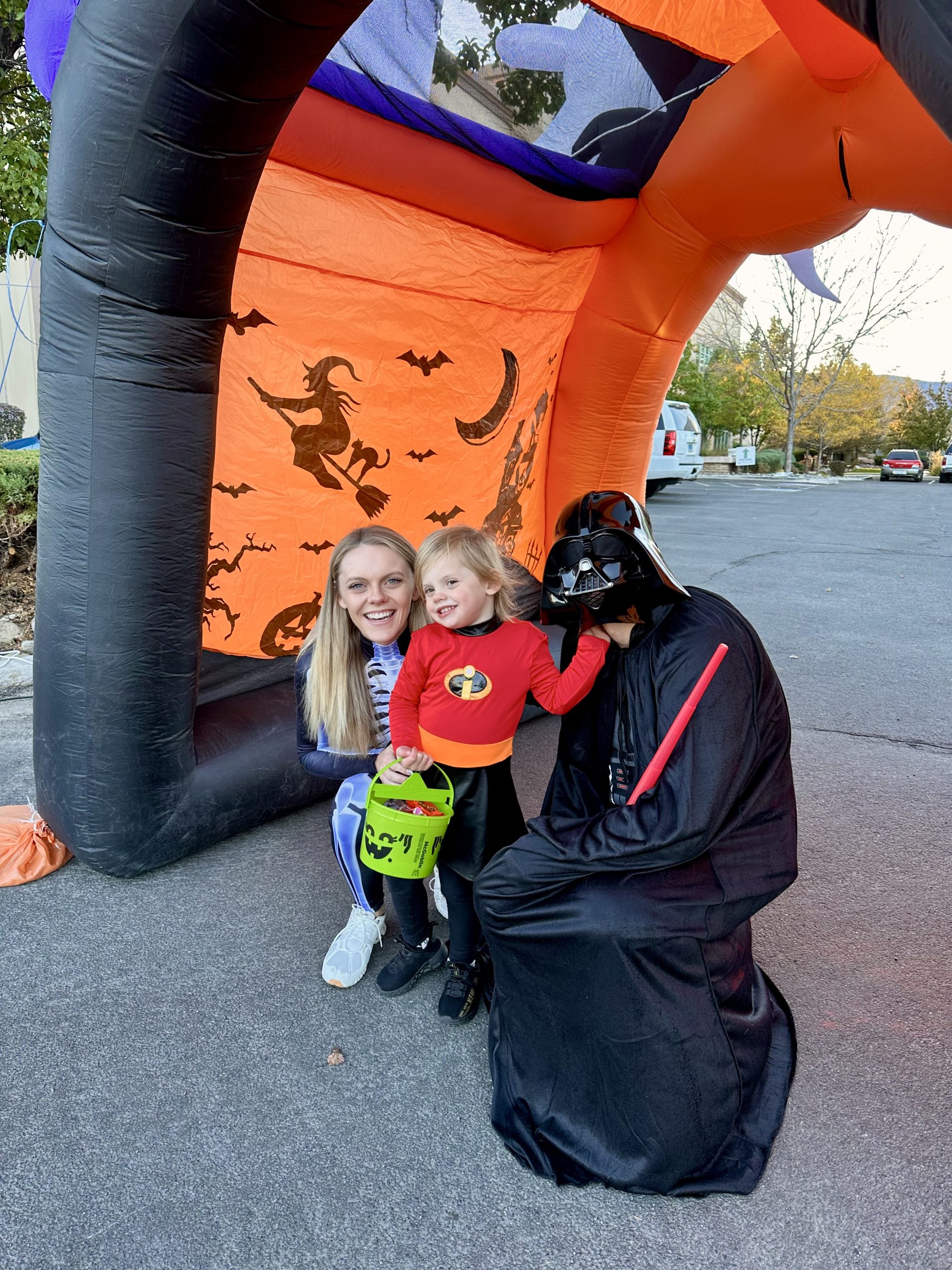 It's officially Fall and the Halloween season in Northern Nevada, and it's time to discuss Halloween things to do in Reno.
As usual, the weather is unpredictable, but that does not stop the Halloween events in Reno.
The entire Month of October is filled with so many Halloween things to do in reno and many local businesses to support.
Things to do in Reno for Halloween
Halloween Hoops Haunted House
Adult Haunted Houses
Pumpkin Patch
Trunk or Treat at the Discovery Museum (Oct 28, 10:00 am – 5:00 pm)
Trick or Treat at The Carson Children's Museum
Carson valley plaza Halloween pumpkin fest
Zombie Crawl – adults only
Rail City Garden Center – Scarecrow building and pumpkin painting
Mills Park Carson City BOOnanza Oct 26, 4:00 – 7:00 pm
V&T Pumpkin Express Trains October 14 – 15 and October 21- 22
V&T Railway Electric Steam Ride Oct 28 & 29 5:00 and 6:30 pm
Fall Harvest at Animal Ark
Reno Painted Rocks Halloween Paint Party
Pumpkin Palooza – Postponed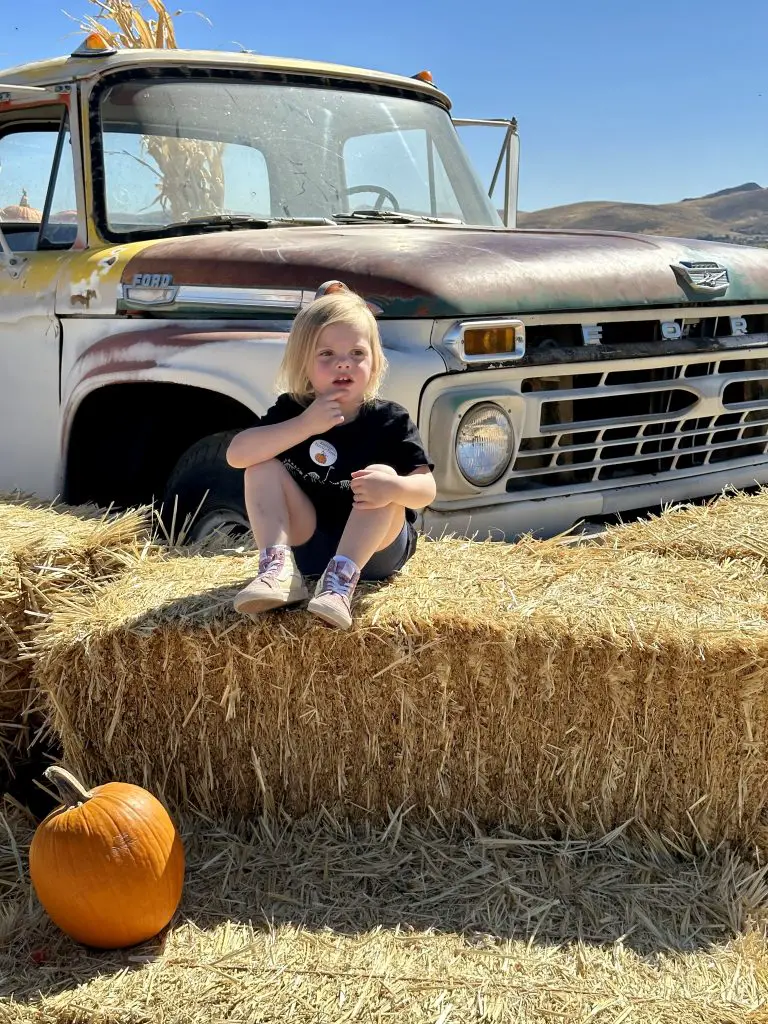 Full List of Events for Halloween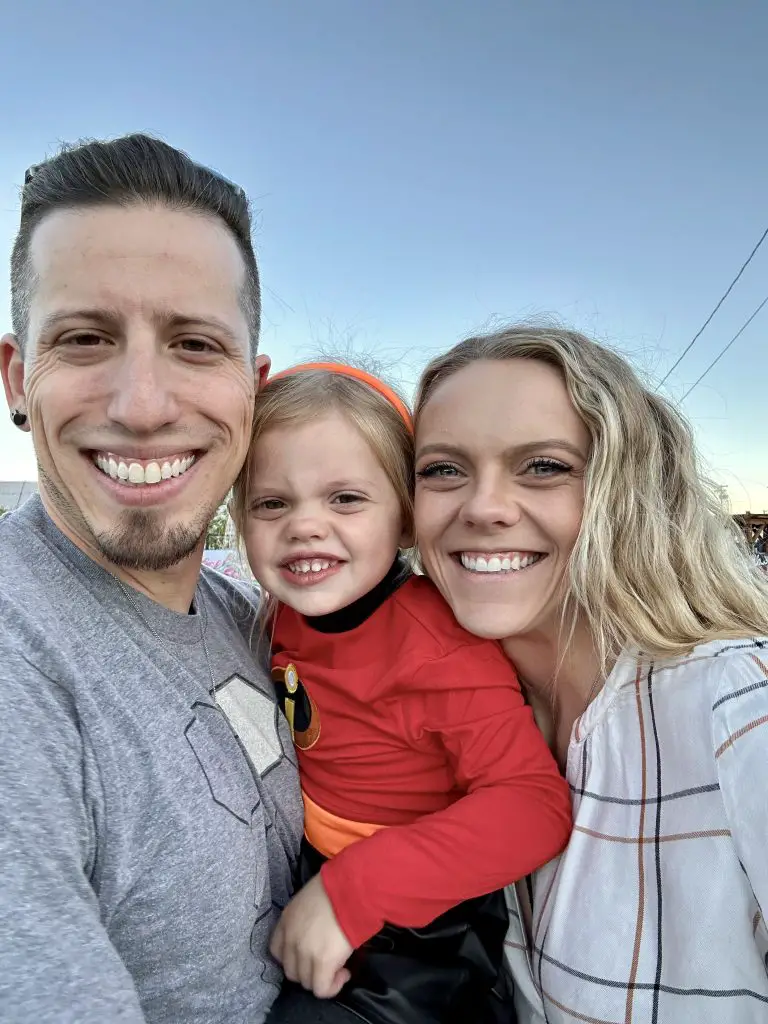 Haunted Hoops
Urban Roots 1700 E 2nd St
Dates: October 12 & 13
6:00 – 9:00 pm
Cost: Adults 11+ $10, Children $5, Under 5 are Free
The cutest kids Halloween haunted house and activities. If your kids love Halloween, this is a must, and this year, I know it will be just as wonderful.
With lots of fun activities that are Halloween themed, last year, the event had Halloween activities like potion making, painting a spider, and making your own broomstick out of recycled materials.
It was such an adorable community event to celebrate Halloween and our daughter's first experience with a haunted house, and she is hooked.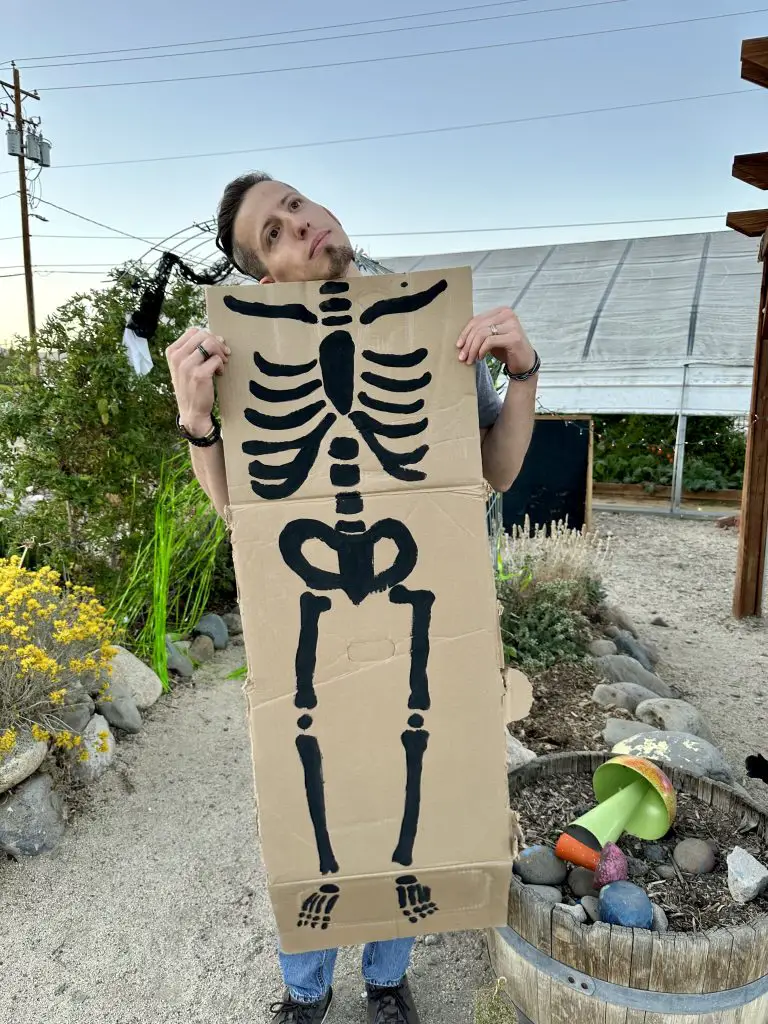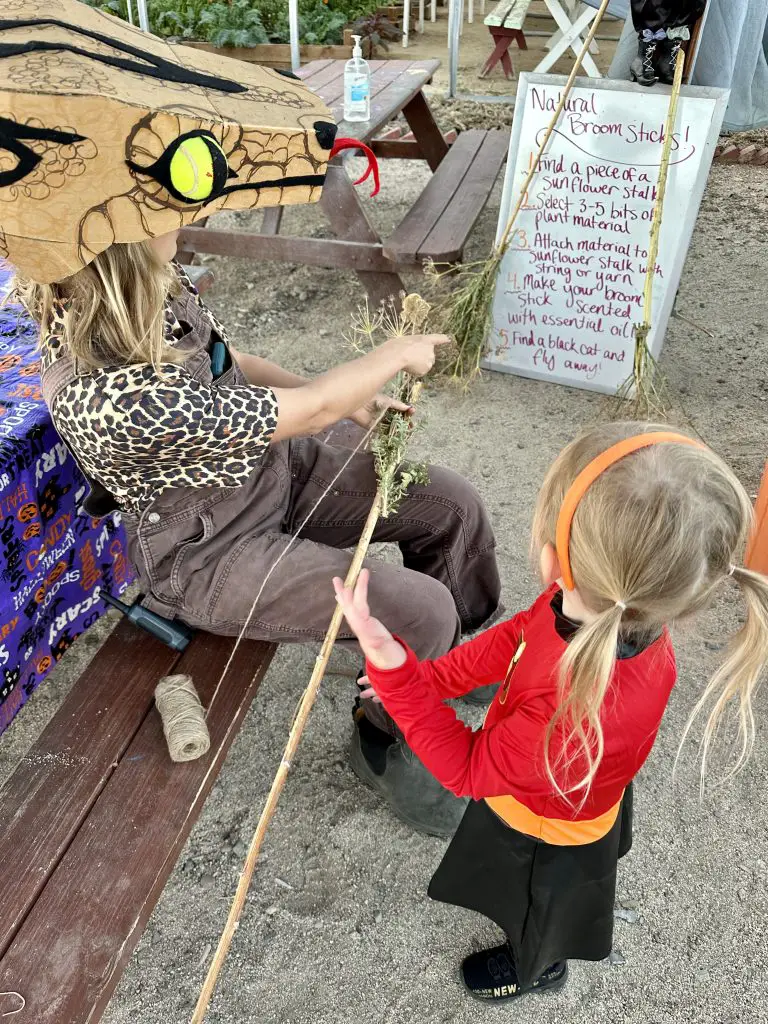 Adult Haunted Houses
Haunted attractions are the perfect place for adults to stroll for an evening haunt. We have a few haunted houses here in Reno, and if you were here 20 years ago, you might remember the one that was in the GSR parking lot or even the Meadowood Mall.

These Haunted Houses are steps above those, these houses are next-level and have some of the best Halloween scare actors.
They are trained by some of the best in the industry.
The Final Hour
This scary haunted house is back! Starting October 5, every Thursday – Saturday in October, you can experience the live actors, special effects, and horror at this 20,000 sq ft haunted house. NOT for kids of all ages.
Purchase Tickets Ahead of Time
Dark Corner Haunted House
Dates: Sept 29 & 30, Oct 6 & 7, 13 & 14, 19, 20 & 21, 26, 27 & 28, 31
Times: Vary depending on time block selected.
Cost: General Admission $25, VIP $50
Dark Corner takes over the national bowling stadium for a 25,000 sq ft trail of terror through multiple stories and 50+ live actors with a full bar to enjoy drinks before you go on your haunted house tour.
On select nights, you can add Cosmic Bowling to your evening. This, on the other hand is fun for the whole family, for only $5 per person.
The Discovery's 12th Annual Trick of Treat
490 S. Center Street
Date: October 28
Members 10:00 -12:00 pm
General Admission 12:00 – 5:00 pm
Cost: Members – Child $3, Adult $2
Nonmembers – Child $4, Adult $3
Looking for a thrilling Halloween experience? Head over to The Discovery Museum and join in on the fun at their 12th annual Halloween Trick or Treat event.
Come dressed up in your favorite costume and get ready to go from gallery to gallery, collecting delicious treats along the way.
The museum will be decked out in spooky decorations, making it an ideal destination for both friendly and scary ghosts, ghouls, and goblins alike. Don't miss out on this hauntingly good time!
The Discovery Museum also offers non-food items for children who cannot have candy or have any food allergies.
Nevada Day Parade
Carson City
Date: October 28
8:00 Balloon Launch
10:00 Nevada Day Parade Begins
Every year in October, the state capitol of Nevada, Carson City, becomes the center of attention as Nevadans celebrate the official Nevada Day Parade.
This annual parade has been held since 1938 and is a time for people to come together and honor the state's heritage as well as its founding on October 31, 1864.
For full schedule and events list, follow the more information link.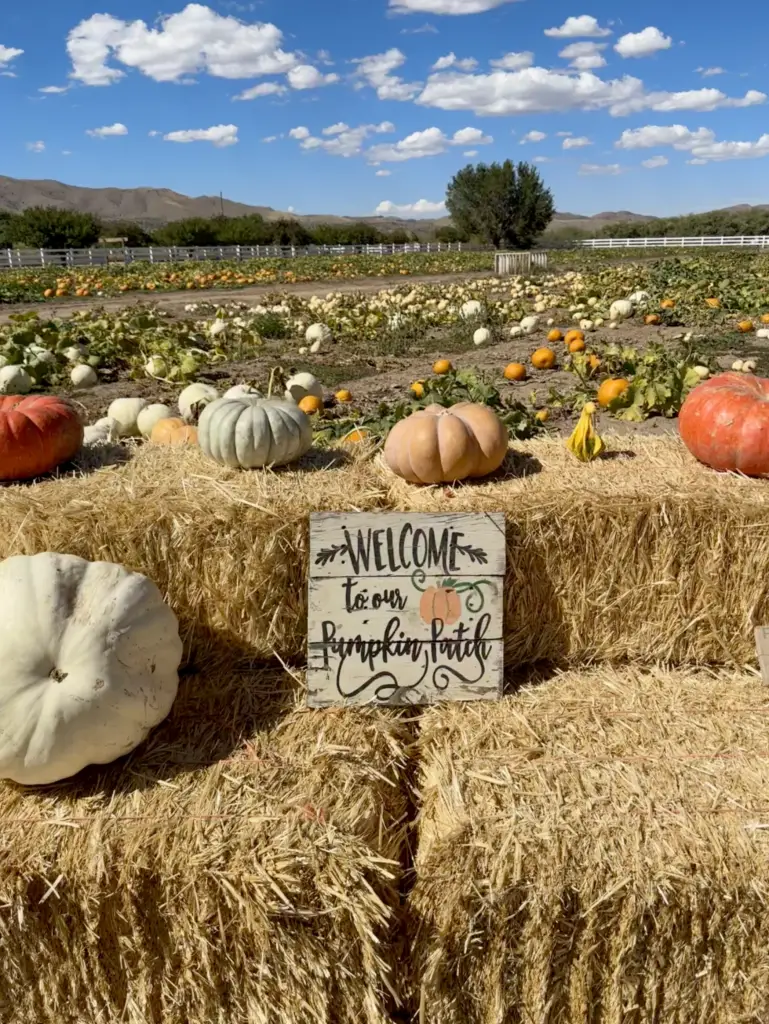 We have multiple farms in the Reno area that provide Hay rides, pumpkin picking, haunted corn mazes, farm carnival games, and so much more for families to enjoy. Carson, Fallon, and Tahoe also have wonderful farms and pumpkin patches.
Also, Apple Hill is a short drive away that provides a full day of fall fun.
I feel like going to the pumpkin patch is the ultimate Halloween party.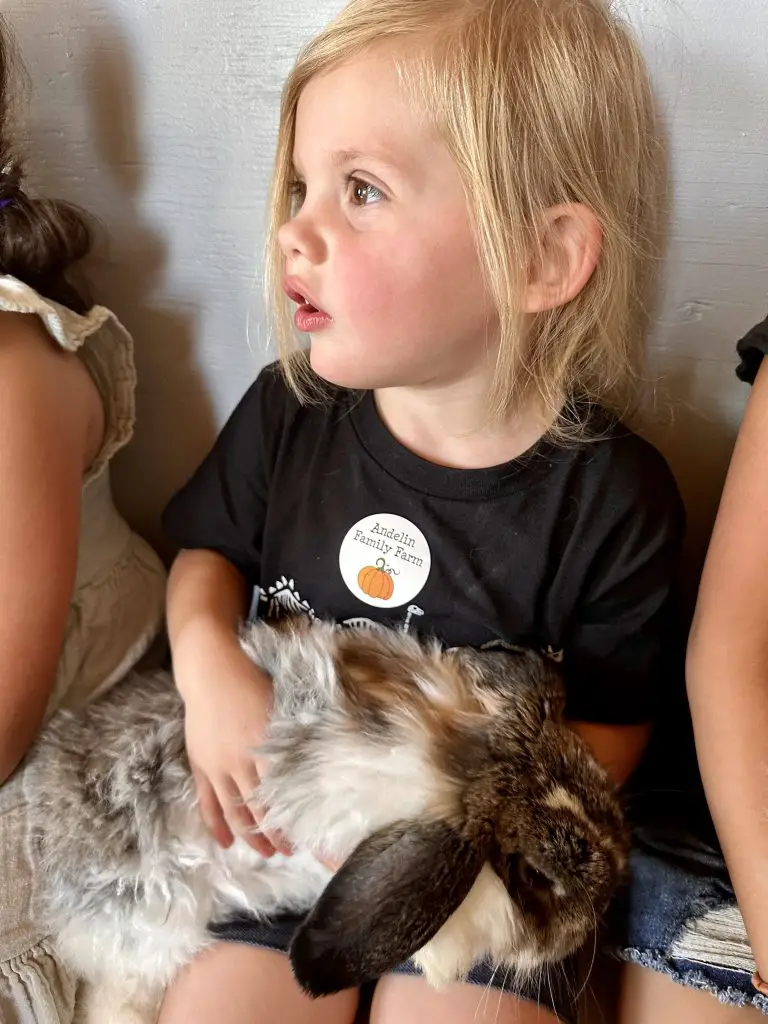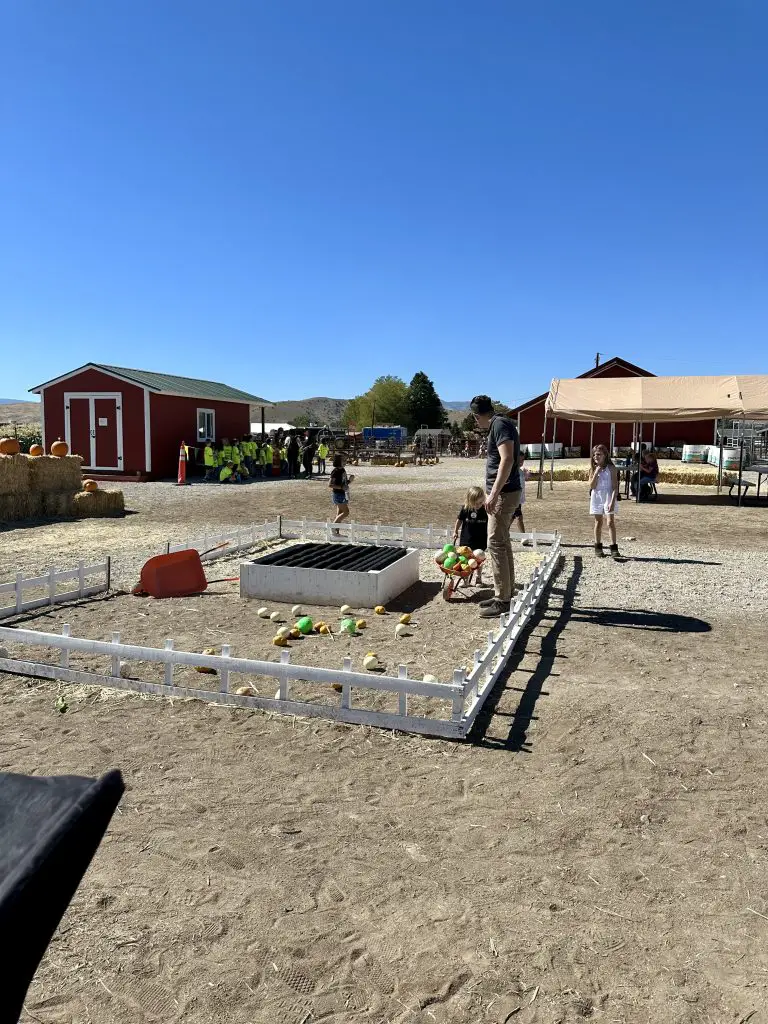 Andelin Family Farms
Dates: Wednesday, Thursday, Friday, and Saturday in October
Cost: $13 – $15
Add-ons: Pumpkins and some farm activities are an additional cost
The Andelin Family Farms Fall event starts September 23rd and runs until October 28th. This year's fall Andelin season is cut a little short, with Halloween falling on a Tuesday this year.
That won't stop the fun, though there is plenty of festive fun.
Your general admission ticket gives you access to the U-Pick pumpkin patches, wagon rides, barrel train rides, mini zip lines for kids, slide mountain, diggers sand pit, farm animal petting zoo, straw bale maze, hamster wheel, lassoing activity, duck race activity and more.
Pumpkins are not included and are priced at $.60 per pound for standard jack-o-lanterns and $.75 per pound for specialty pumpkins.

Horse & Pony rides are $8 per person per ride.
5 Acre Corn Maze Starting at $7 on select add-on days
Animals on the farm include pigs, horses, ponies, llamas, alpacas, emus, kunekunes, turkeys, chickens, sheep, goats, rabbits, capybaras, African crested porcupines, camels, and peacocks.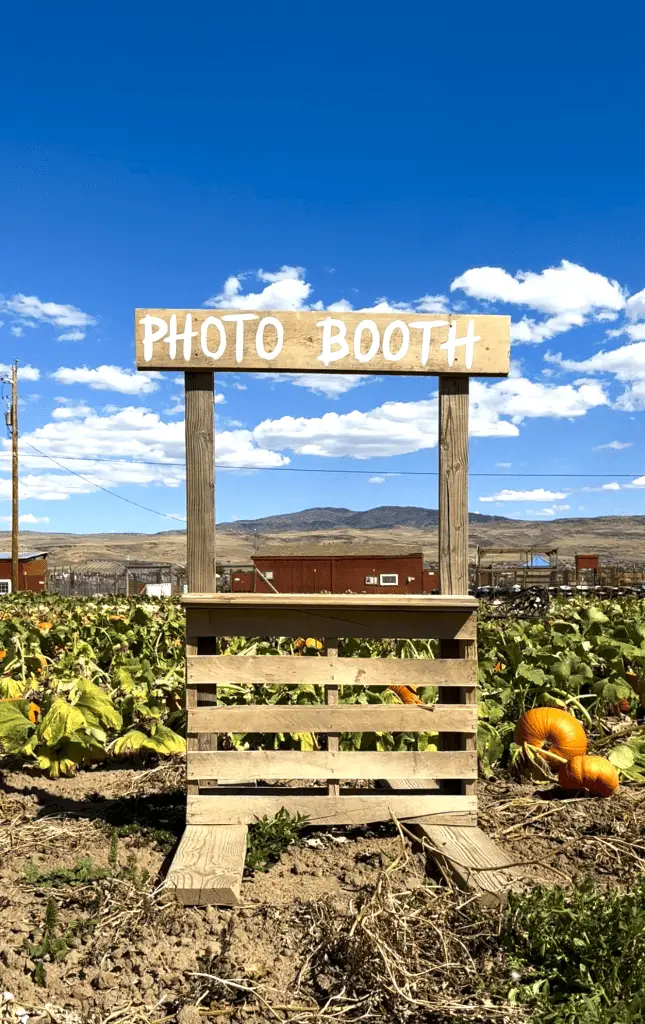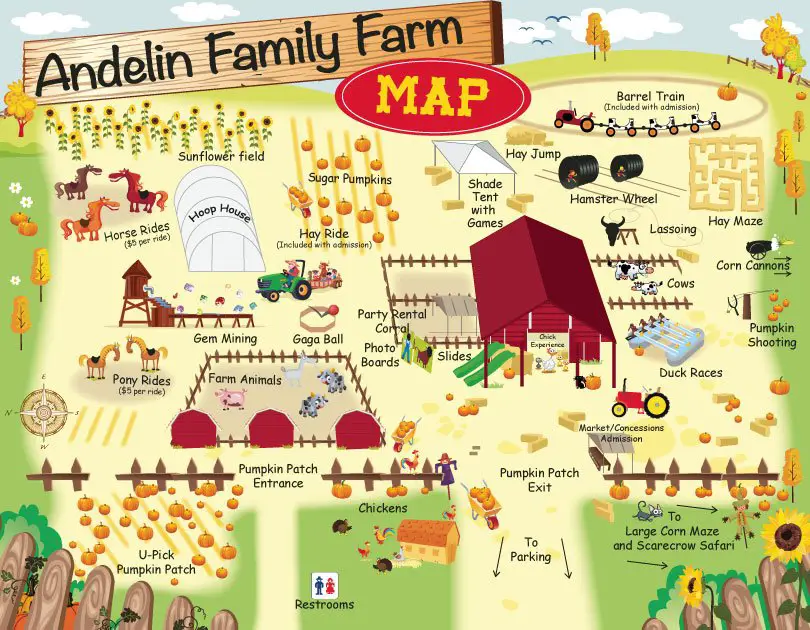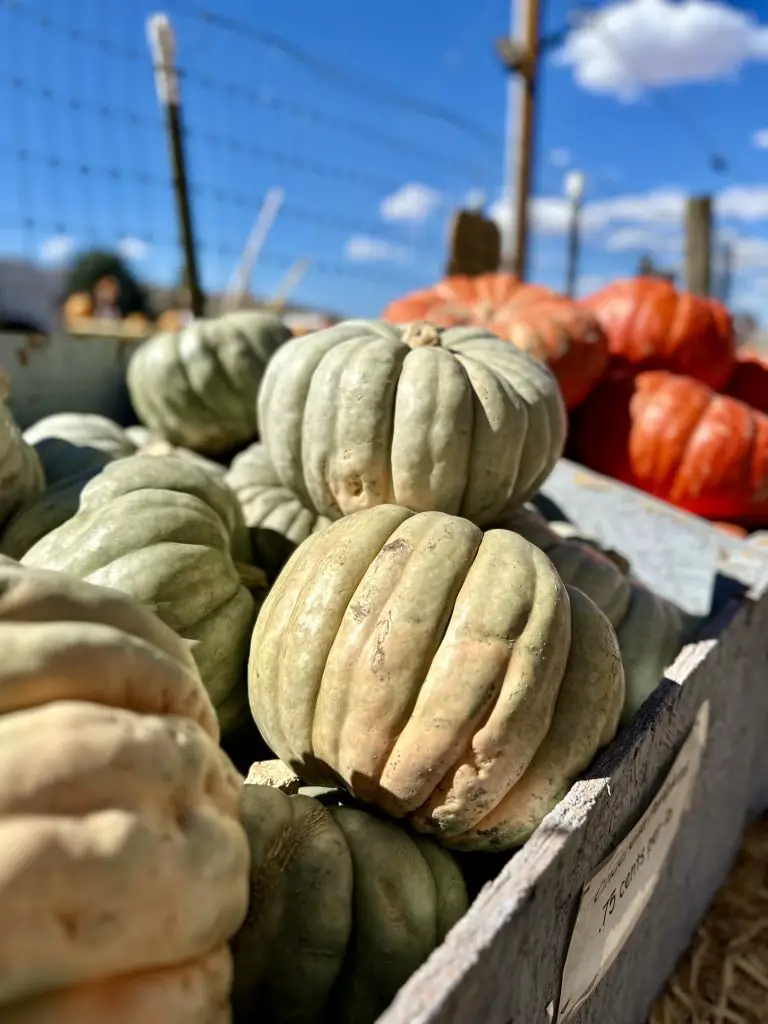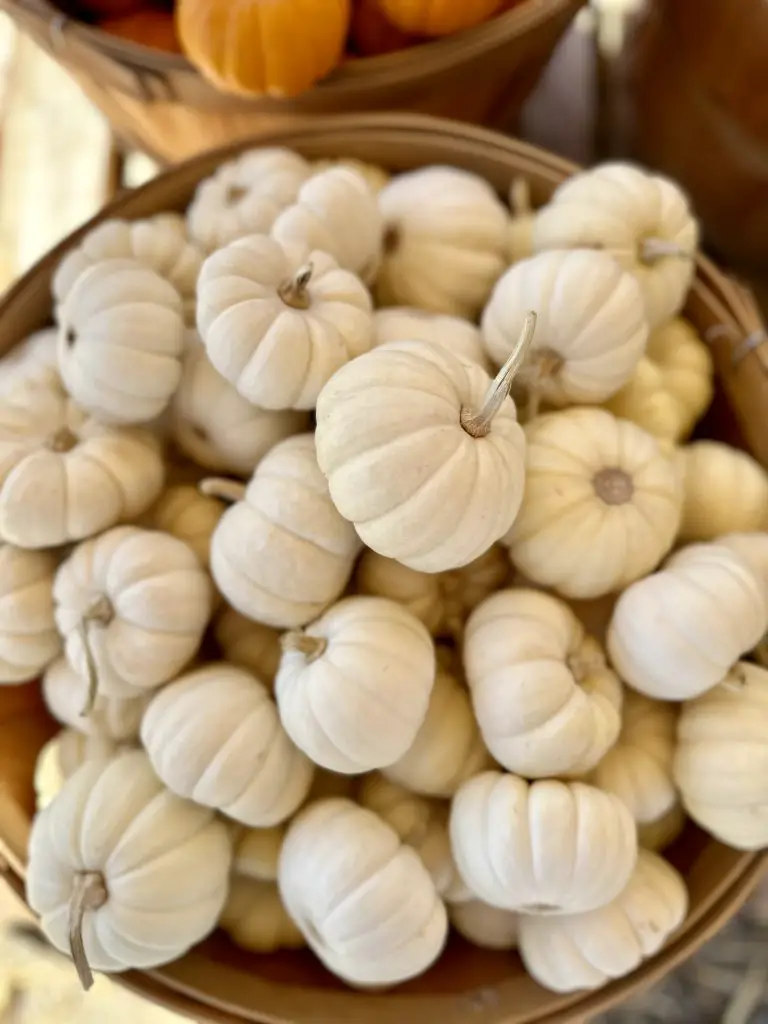 Ferrari Farms
Dates: September 30th – October 31st
Cost: Free Admission
Spend a day of family fun at Ferrari Farms. With 40 different varieties of pumpkins, squash, and gourds, you will find the perfect pumpkin to decorate your home.
Free Event includes
5-acre corn maze
Hay Ride
Corn Maze
Barn Dances
Pumpkin Patch
Animals
Crafts
Corn Walk
Haunted Maze
In addition to all the fun things at the farm, Ferrari Farms also hosts nights for Halloween movies. Head to the farm on select nights for a special viewing of some of the best classic Halloween movies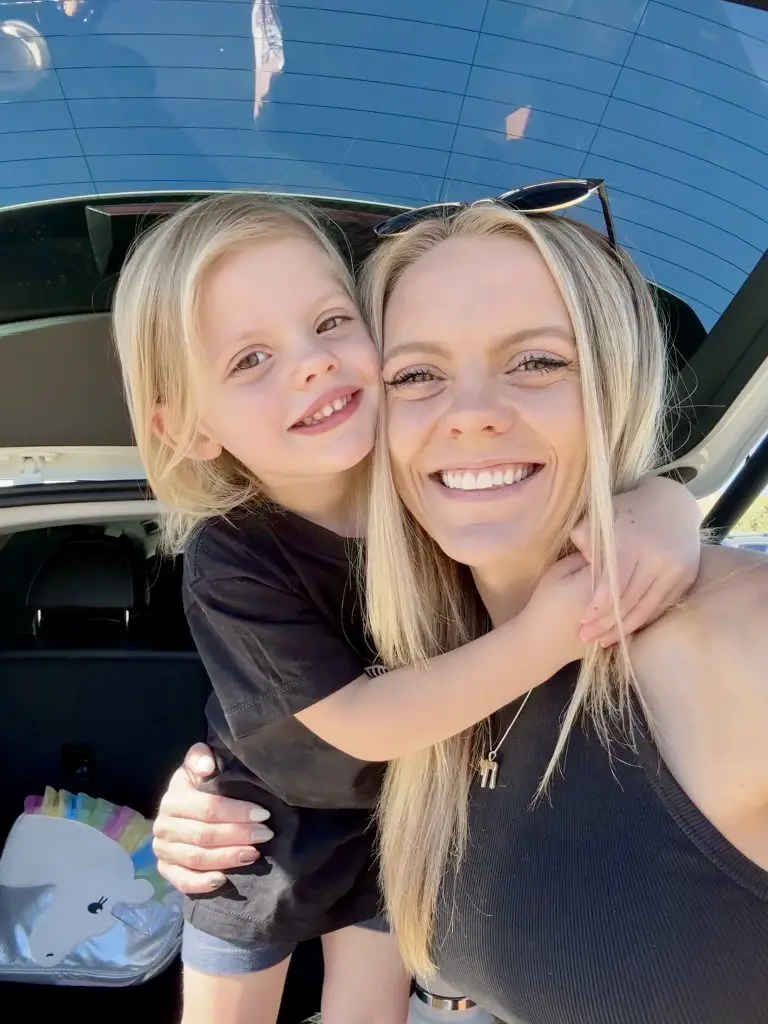 Lattin Farms
Dates: Fridays & Saturdays, September 30th – October 28
Cost: $8 – $16
Lattin Farms is a local farm in Fallon, Nevada that grows food and family fun.
Corn Maze
Hayride
Pumpkin Patch
Tickets can be purchased for individual activities or a combination ticket to include all the fall festival activities.
Fall Festival Tickets
Carson Valley Swim Center
Date: Oct 14
11:00 am – 3:00 pm
Cost: Youth $4, Senior $6
Floating Pumpkin Patch is back again this year on October 14th, 2023, at the Carson Valley Swim Center. One pumpkin is included with your admission ticket. Who knew pumpkins could float? While summer is on the way out, we still love the pool and this is such a cute and fun way to incorporate the upcoming holiday
Moana Nursery
While not so much of a pumpkin patch, Moana Nursery has some of the best-priced pumpkins in town. If you want just pumpkins without all the Halloween things to do in reno, this is your stop.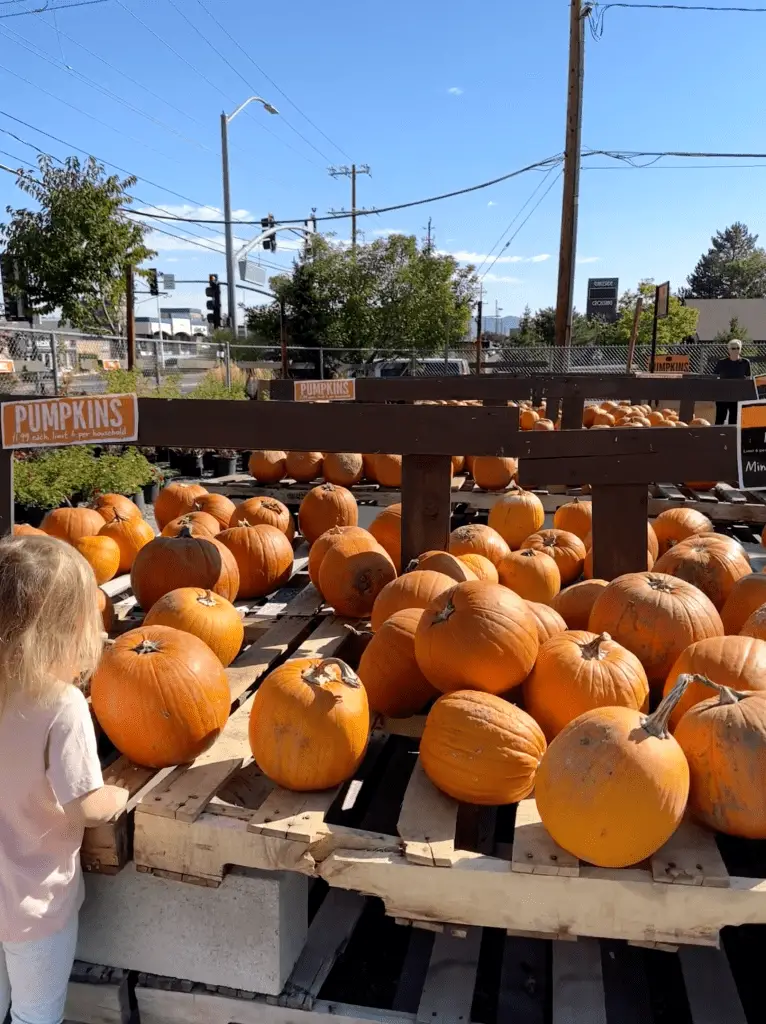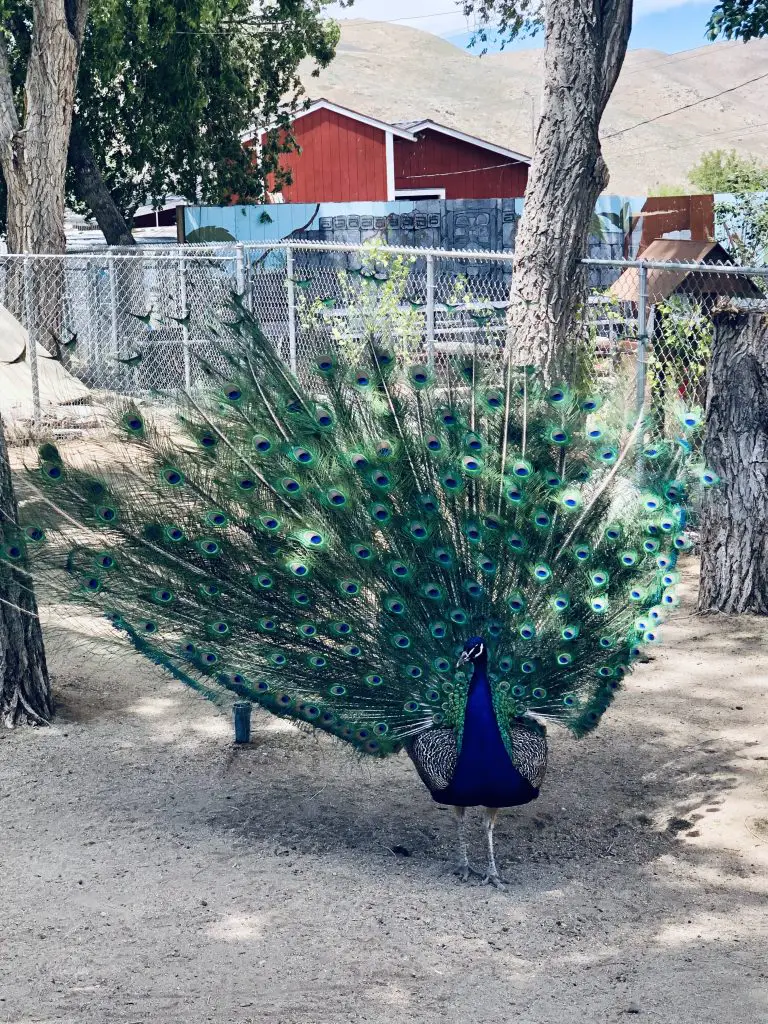 Zoos Near Reno
Fall Harvest at the Animal Ark
Dates: October 22nd and 23rd from 10 am – 3 pm
Cost: Adults: $21, Seniors $19, Children $16, Under 2 are Free
This festival is open to the public and features sweet treats, trick-or-treating for kids, and animal antics.
The Animal Ark gives their animal residents a pumpkin filled with food that you can watch them enjoy. However, some will be given their pumpkin on a schedule, and some will enjoy theirs for the entire day.
You can find the feeding schedule on their website if you are looking for a special animal.
Animal Arks Mission is to provide a sanctuary for their animals and encourage environmental and animal education.
Fall Harvest Festival Tickets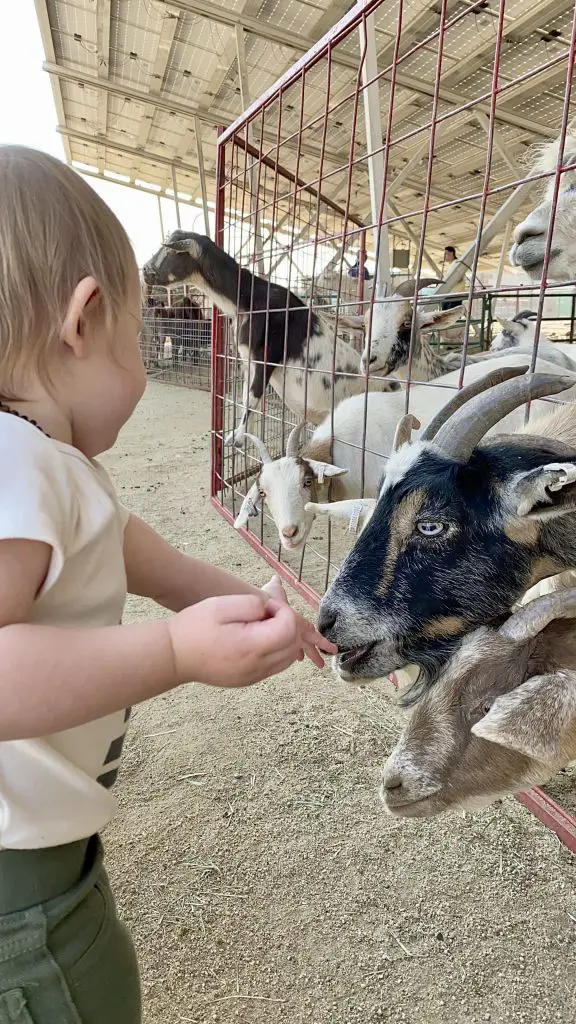 Sierra Nevada Zoological Park
The Fall Festival at the Sierra Nevada Zoological Park will be hosted every Saturday and Sunday in October from 10 a.m. – 5 p.m.
Kids can partake in the playground, a kids' zip line, tire crawl, dino digging, tiger slide, simulated cow milking, and duck racing. For an additional cost, kids can gem mine.
Many people still know it by the name of Sierra Exotic Animal Park.
V&T Railway and Virginia City
V&T Pumpkin Express Train Ride
Virginia & Truckee Depot 166 F Street
Dates: Oct 14 & 15, 20, 21 & 22
Cost: Adults $24, Kids $16, Toddlers with pumpkin $8, Toddler with no pumpkin sitting on parents lap free
This October, the V&T Railroad creates a family-fun Halloween-themed experience with the V&T Pumpkin Express Trains. Pick your pumpkin during a train ride from Virginia City to Gold Hill for the ultimate pumpkin playground. Kids get to pick their special pumpkin to carve or cook, just in time for Halloween.
This is an open-air train car, so dress accordingly for our unpredictable fall weather.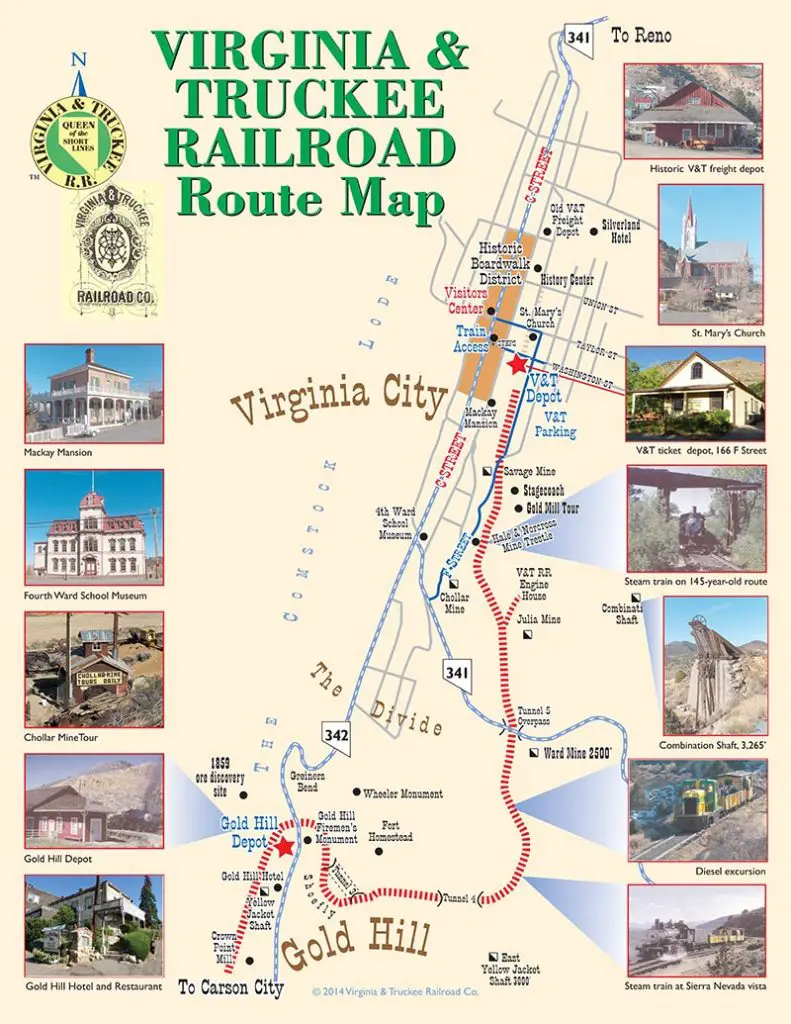 V&T Electric Halloween Train O' Lights
Historic 1870s Virginia & Truckee Depot 166 F Street
Dates: Oct 28 & 29
5:00 pm & 6:30 pm
Cost: Adults $24, Children 5-12 $18 Children under 4 on parents lap are Free
If you dare to brave the eerie darkness, you will embark on a 4-mile, 40-minute route between Virginia City and Gold Hill through the haunted Comstock Lode.
Along the journey, you will witness ghostly ruins and so much more, all encapsulated by LED lighting as an integral part of the experience.
These are open-air train cars, and the ride takes place at night, so make sure you bring a jacket or blanket to stay warm.
Electric Halloween Steam Train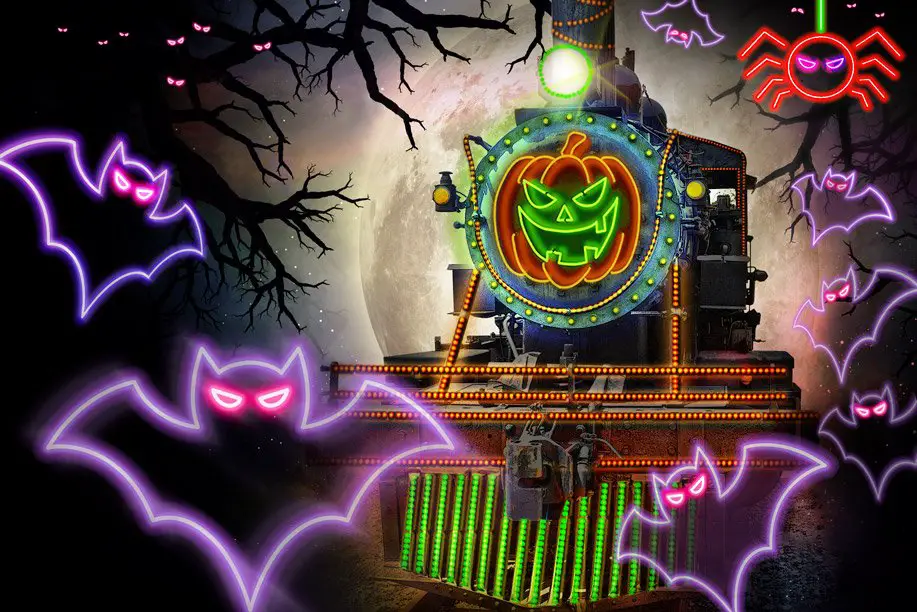 I know it's early and has nothing to do with Halloween things in Reno, but if you enjoy the Polar Express Train Ride, tickets are on sale now, and they sell out quickly.
Tickets for The Polar Express – V&T Railway Commission
Tickets for Candy Cane Express Train – Virginia & Truckee Depot
Virginia City Haunteober Parade
Virginia City Visitors Center 86 South C Street
Date: Halloween Oct 31
4:30 – 8:00 pm
Haunt fans unite in Virginia City. The entire family, including pets, can enjoy a safe Halloween parade and trick-or-treat event on Halloween night.
Check-in and costume party start at 4:30 pm at the Virginia City Jerky Company, and the Parade begins at 5:00 pm. Safe Trick or treat starts after the parade, perfect for the whole family.
Piper's Opera House Statehood Masquerade Ball
Piper's Opera House 12 N B Street
Date: October 27th
7:00 – 11:00
Cost: $50
21+ only
Pick up your masquerade mask and Victorian formal wear and celebrate Nevada's Statehood in the city, where it all started. Nibble on hot hors d'oeuvres and drinks at the Historic Piper's Opera House for the 2023 ball.
Tickets for Statehood Masquerade Ball
Washoe Club Haunted Tours
112 S C St. Virginia City
Dates: Offered daily
Times vary
Cost: Adults $10, Children 16 & Under $5
The Washoe Club and Haunted Museum offers daily ghost tours, as well as private overnight investigations.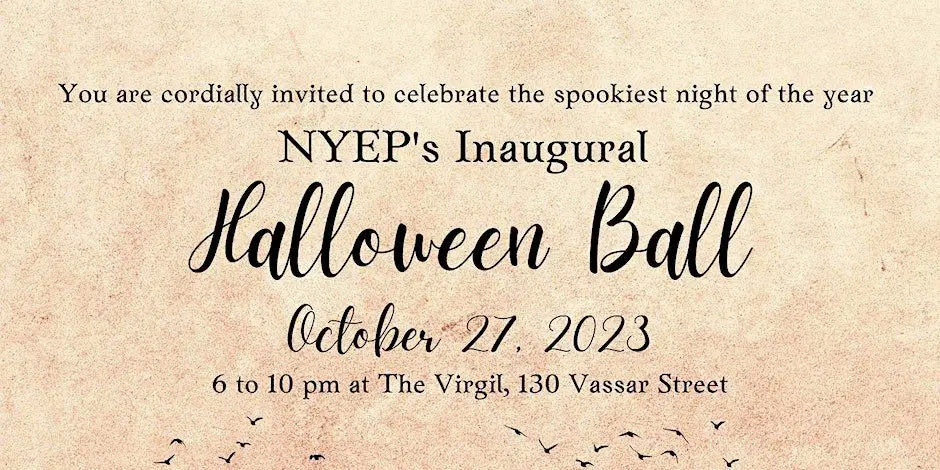 NYEP's Inaugural Halloween Ball
Date: October 27
6:00 – 10:00 pm
Cost: $150
The event is open to the public, and all proceeds will go directly to The Nevada Youth Empowerment Project. Please wear a costume!
Reno Painted Rocks Halloween Paint Party
Reno Painted Rocks 3rd Annual Halloween Paint Party on October 1st from 2:30-4:30 PM at the South Valleys Library! Bring your own supplies and rocks, and let's enjoy each other's SPOOKTACULAR company and creativity!
Zombie Crawl
Zombies unite! It's time to grab your crawl cup and head out to downtown Reno for a night of best costume zombies and drinks. Over 20,000 zombies will take the streets to enjoy 40 bars with specials all night long.
There will be live music, karaoke, games, photo booths and so much more.
Purchase Cups and See Specials
Other Guides For Reno
Things to do for Adults in Reno for Halloween
Zombie Crawl
Pub Crawl
Haunted Houses
Top Halloween Things to do in Reno for Kids
Haunted Hoops at urban Roots
Trick or Treat at the Discovery Museum
Electric Steam Train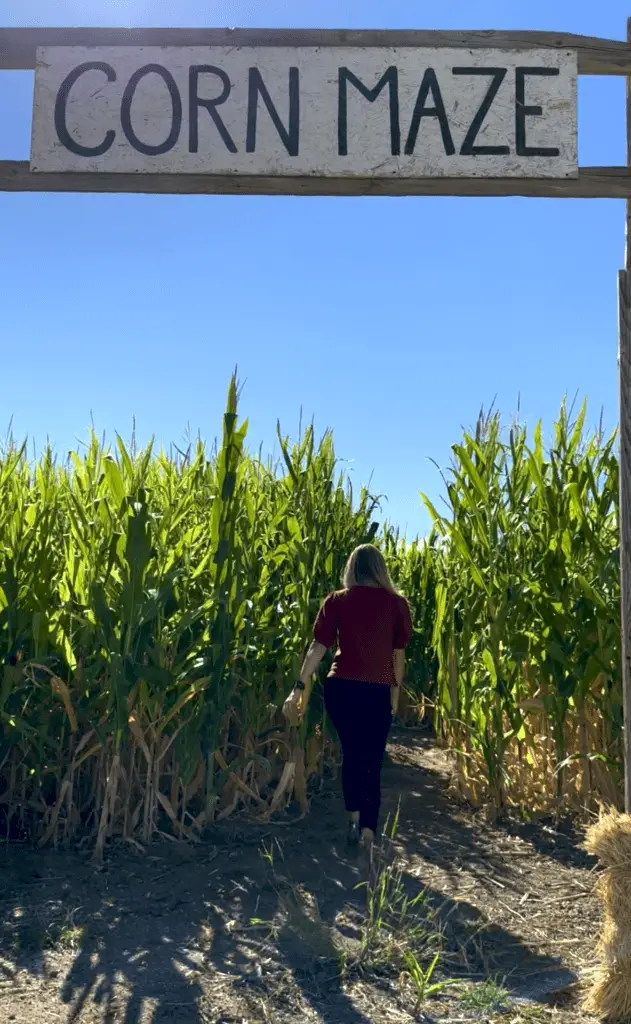 Greater Nevada Field
Slaughter House and Trick or Suites – Postponed
Pumpkin Palooza – Postponed until 2024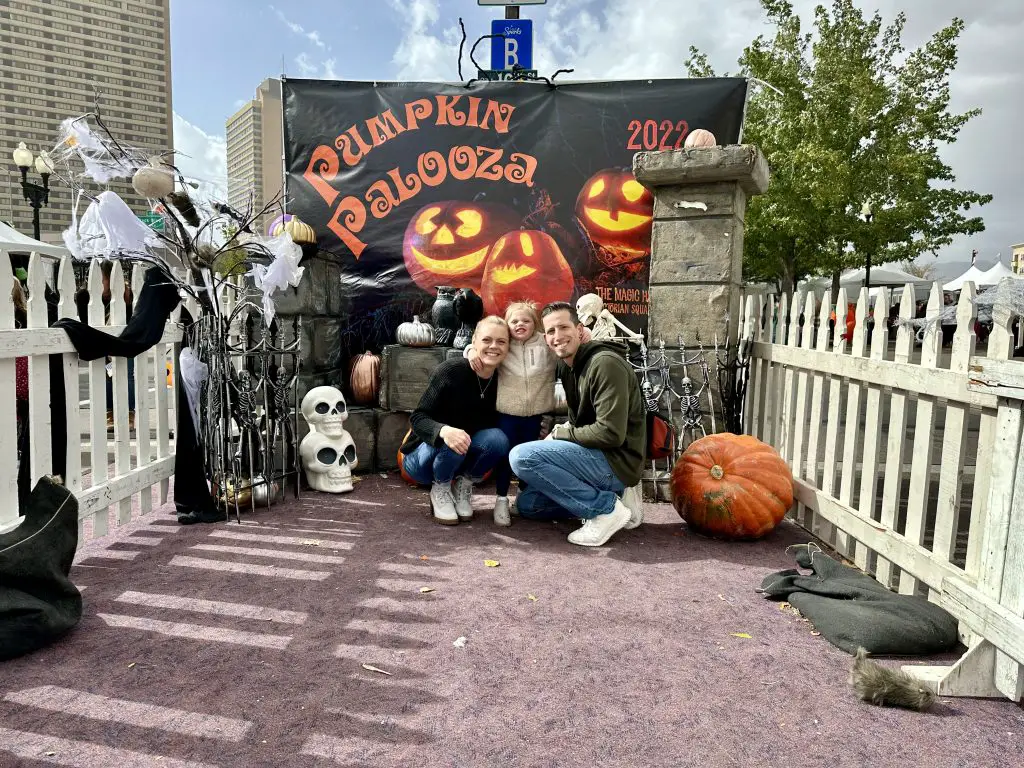 Past Year Halloween Things to do in Reno: Postponed or Canceled.
Roll'n Reno Halloween Disco Rollerskating
Unique Online Haunted Event
Reno Aces Trick and Suits
Pumpkin Palooza