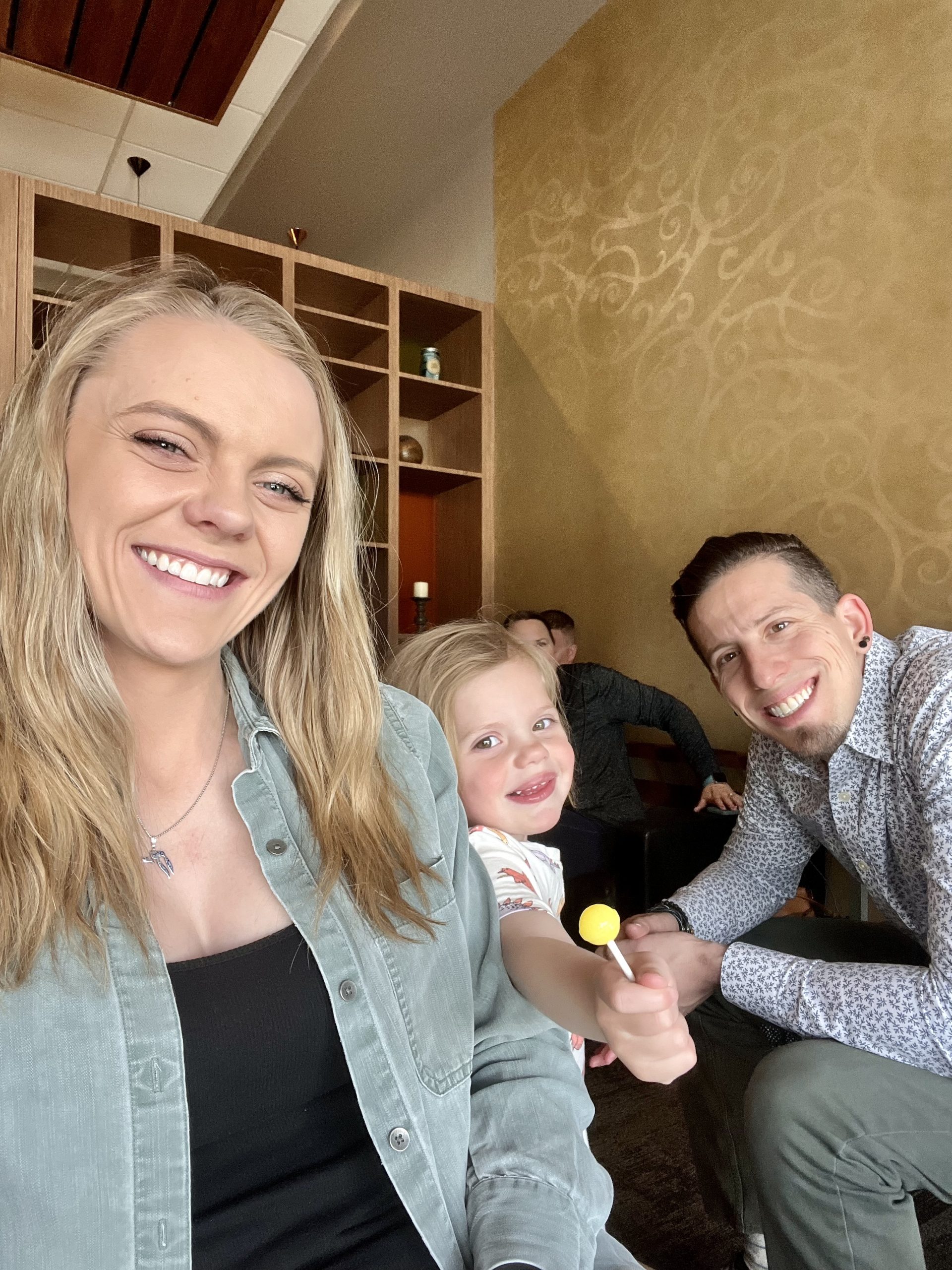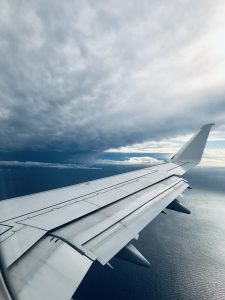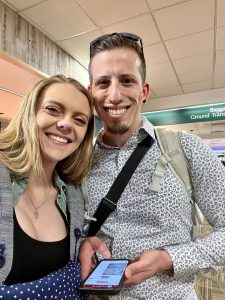 My husband and I are total travelers and have learned to enjoy the airport, after so many years of dreading the entire airport experience it happens to be one of our favorite parts.
Mitchell has this insane amount of knowledge when it comes to booking flights. When is the best time, watching prices for the best time, you name it, he gets it. And I've never booked our flights.
So I'm just the bubbly friend who shows up the morning of. If we didn't live together, I would not be at the airport on time. I cannot tell you how often I ask him when our flight is up to the night before.
We don't mind the flight, that's the best part. What we hate is the ins and outs of the airport. The people who have no idea what's going on, the person who hasn't flown since 1990, the airport is crap, and people are crap. But you know where those people are not… Cough… Lounges…
You get your uptight pain in the ass, but at least I'm sippin' complimentary champagne while we people watch. So… whos winning?
Side note about lounges because I don't want to sound like a snobby bitch. If you are going to the store and using a debit card or cash, you are literally moving further away from complimentary champagne for every dollar you spend. –> Read x Go get a credit card with a sign-up bonus and a lounge pass right now and be responsible. End side note.
Stop doing that and enjoy the airport again. Let's talk about some other ways to enjoy the airport again because sometimes it seems like people show up pissed off on purpose.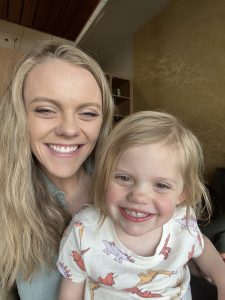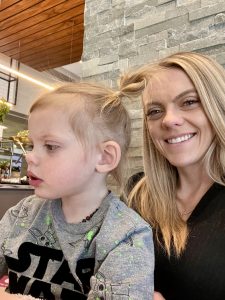 Stay Hydrated
Over night we get super dehydrated! Drinking water in the morning has very beneficial health effects, but this tip is more about the airplane and staying hydrated. The air systems on planes leave the air extremely dry. Drinking alcohol will make you feel more dehydrated, but pairing that champagne with a glass of water, orange juice, and hydration will not be an issue.
Pick off-peak hours
Enjoy the airport
The best way to relax at the airport is to pick times when there are fewer people at the airport. Not only do you pay less for a ticket during off-peak times, but you will experience smaller lines in general.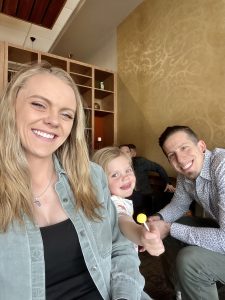 Prep your smart devices ahead of time
Download the apps, shows, podcasts, music, and books. The airport wifi sucks. It takes forever to connect to and is the most non-secure thing you can connect to! You might as well link to the hacker's wifi and not waste your time with the airports.
Charge your power banks
There is one way I can guarantee to ruin your time at the airport: a dead phone or iPad and searching for an outlet that actually works. We love the power bank that came with our Away bag. It pops right into the bag (only allowed for carry-on) and is sleek and sturdy. But we also loved this one from amazon. It's 10,000 watts, has a flashlight, and has solar charging. Side hint: the cords and brick you use to charge your power banks matter and make sure to bring them with you to charge the bank quickly.
Show up early and enjoy the airport
I know it sounds crazy, spend more time in the airport where I already don't want to be. Hear me out, though. I don't want to sweat or stress. I want to lounge, relax, and with a child, we don't have time to run around and try to catch our 15 min connection.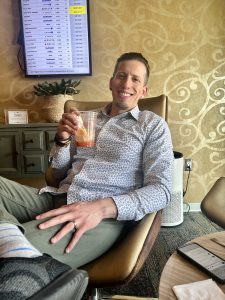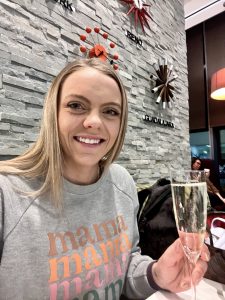 TSA precheck is fantastic
Even though we show up early to enjoy the lounge a little longer, standing in line at the airport is not something I want to be a part of. Many larger airports support Clear. Although it's a little expensive, it puts you at the front of the TSA precheck lane, and in some of these larger airports, it is TOTALLY worth it. Global entry is a step above the TSA precheck for approval status, is good for 5 years, and includes TSA precheck. It's about $20 more than TSA. I would opt for this option if you need to renew or set it up for the first time.
Checking a bag over carry-on
We do both, and you can find out what we pack in our carry-on and why we have decided to call it an emergency bag instead. But, walking through the airport and finding a spot to sit can be difficult. Most airports have an average of 15 – 45 min baggage wait times. Reno, for instance, is a 45 min wait time even though it's the smallest airport. But if you are a family traveling, you most likely have to wait for the car seat or stroller anyways. If you can pack light and carry on high five. Most of us cannot and take a bag and a half each, lol.
Eat or pack snacks to Eat
Enjoy the airport
We love the lounges in the airport, but not everyone can access them. Restaurants can be really busy, so opt for a few healthy snacks, snag a magazine and find a quieter spot to sit and relax.
Start your vacation as soon as you get to the airport
The best way to enjoy the airport is to treat your vacation like a vacation as soon as you get there. Too often, people show up at the airport completely pissed off just because and carry that all day long, yelling at flight attendants and gate-check attendance. It's not cool, and you just look like an ass. Do not be an ass start your vacation ASAP.
Utilize Starbucks mobile ordering
Mitchell wants to cut my ankles off when I say I want a Starbucks, in the airport, or on the street. He hates the lines (eye roll because he is a Dutch lover) and can never find anything he likes to drink. BUT… Starbucks has rolled out mobile ordering in most of its locations. While you are going through security, put in your order, and it will be ready when you get through. We all need a good cup of coffee in the am.
If you are traveling with a toddler, head over and read our additional tips blog specifically for Flying with toddlers.