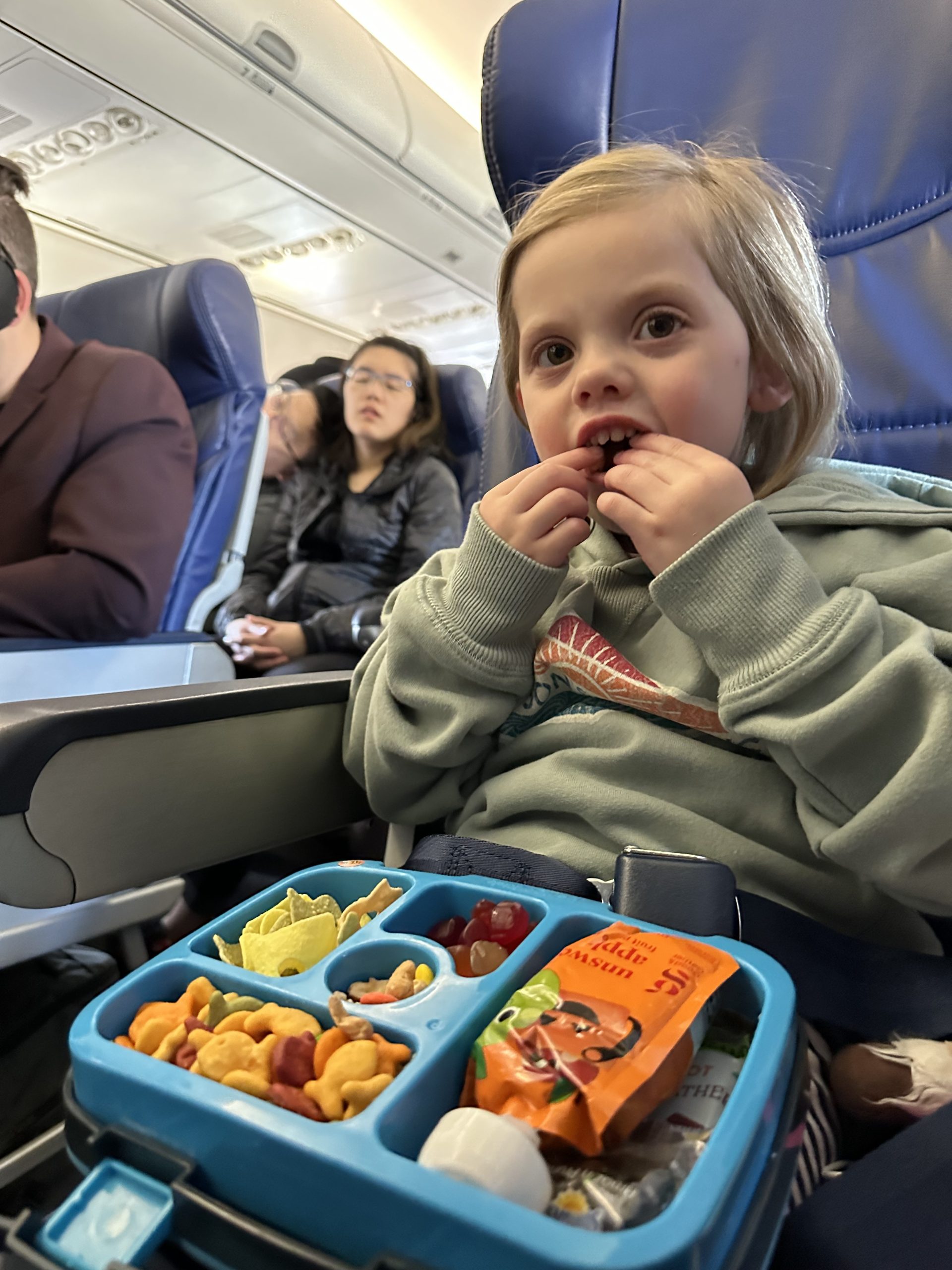 Planes, trains, and automobiles, in front of the TV, or right after they finish dinner, children need snacks, and we were on the hunt for the best snack containers for toddlers.
We've traveled many times and found that packing individual snacks was not ideal. Between crushed snacks and no way to save things we didn't finish, we wanted something simple to pack in a diaper bag and take along a trip.
We are going to share the best snack containers for toddlers, and what to pack in your snack container.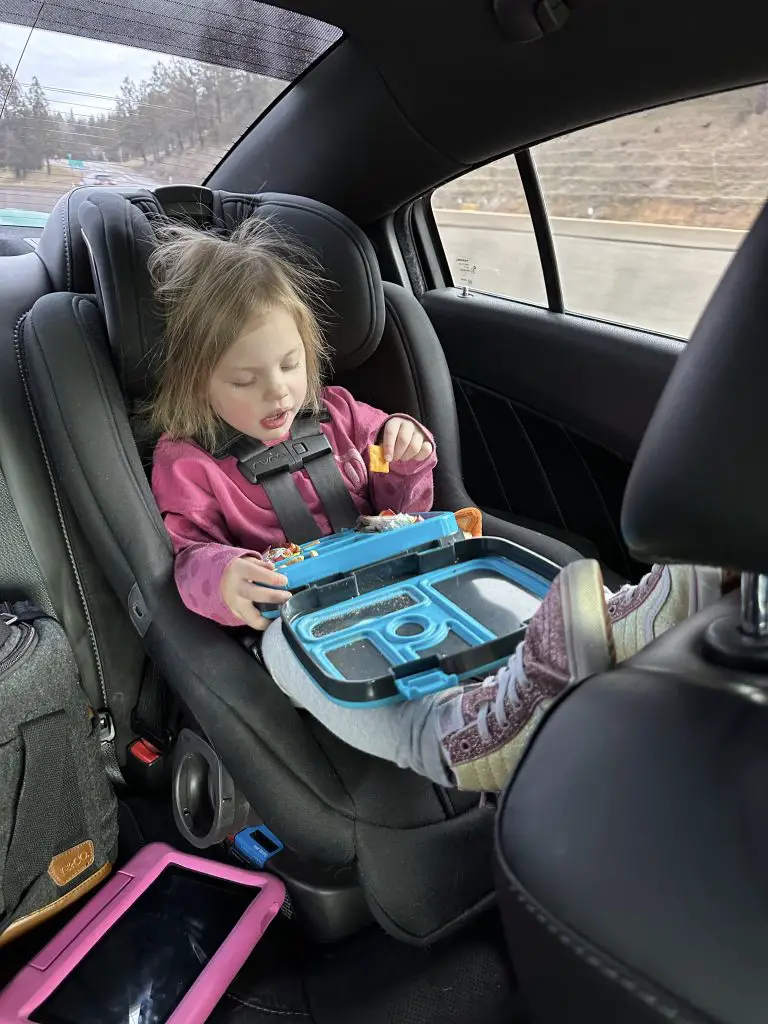 Best Snack Containers for Toddlers
Affiliate Disclosure: We have reviewed and tried products that we love and believe in. By your purchase, I may receive a small commission.
Bento Boxes
Munchkin Snack Catcher
Mushie Silicone Snack Cup
Gobe Snack Spinner
Skip Hop Baby Snack Container
Stainless Steel Lunch Box
Stackable Containers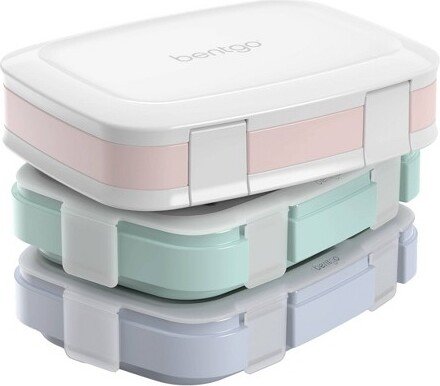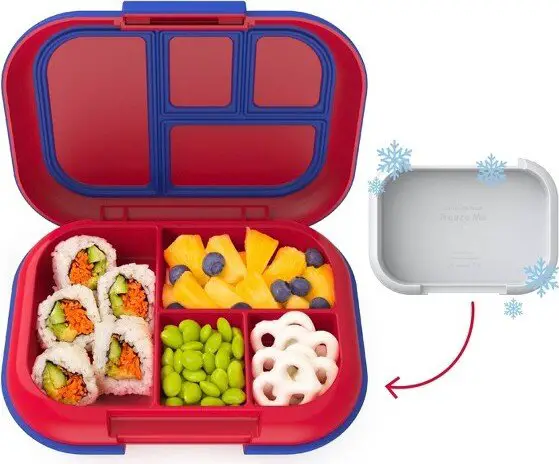 Bento Boxes are a versatile and convenient option for toddler snacks. With multiple compartments, they allow you to pack a variety of snacks, keeping them organized and appealing for your little one. The separation helps avoid food mixing, and many Bento Boxes are designed with child-friendly themes, making snack time fun and engaging.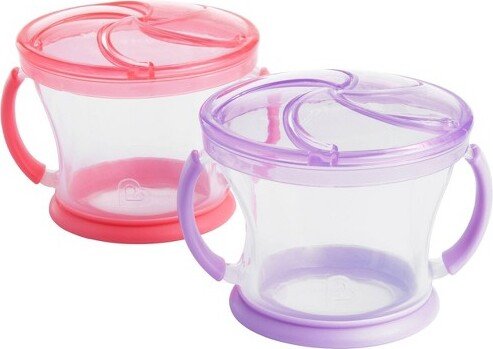 Munchkin Snack Catcher is a game-changer for on-the-go snacking. Its spill-proof design lets toddlers enjoy their snacks without the mess. The clever snack catcher lid allows little hands to access snacks while preventing spills, making it an excellent choice for car rides, stroller walks, or playdates.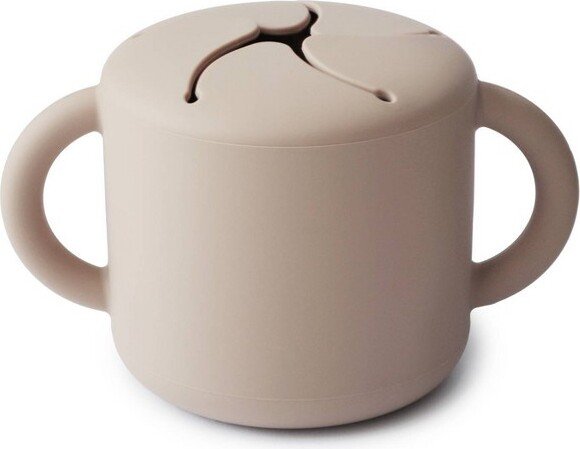 The Mushie Snack Cups are a durable and eco-friendly option. Made from high-quality silicone, it's gentle on your toddler's hands and easy to clean. The soft flaps make it easy for little hands to reach in, promoting independent snacking. The stylish design adds a touch of sophistication to snack time.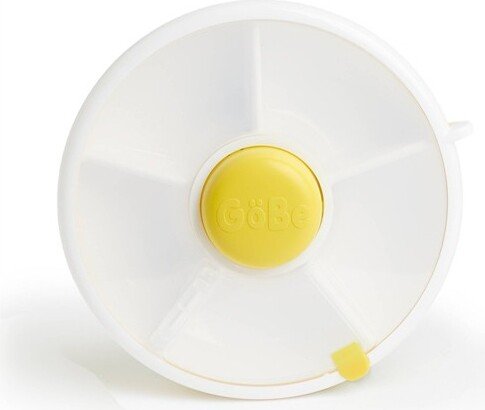 The Gobe Snack Spinner adds an element of fun to snack time. Its rotating design allows toddlers to spin and select their snacks, adding an interactive aspect to the experience. The multiple compartments provide space for different treats, making it an entertaining and practical choice for curious little ones.
Skip Hop Baby Snack Container combines functionality with adorable designs. With a secure lid and easy-grip handle, it's perfect for toddlers on the move. The themed containers make snack time enjoyable, and the durable construction ensures it can withstand the bumps and tumbles of toddler life.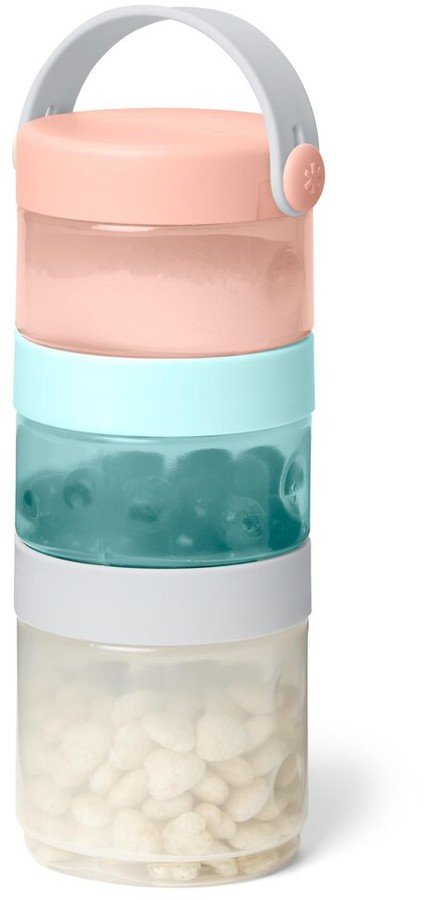 The Skip Hop Food to Formula Container is a parent's ally in on-the-go feeding. This compact container seamlessly transitions from storing formula to snacks, featuring three compartments for versatility. Its smart design ensures mess-free dispensing, making it a must-have for busy parents seeking convenience without compromising on nutrition. Perfect for hassle-free feeding anytime, anywhere.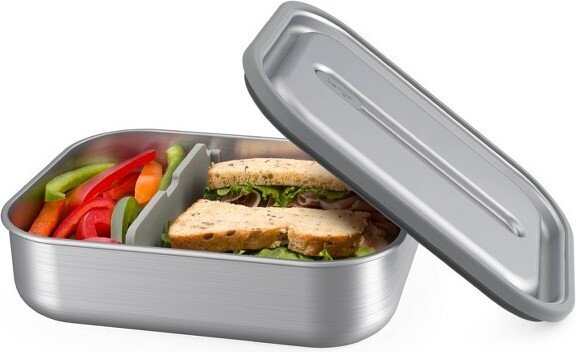 Stainless Steel Lunch Boxes are a durable and sustainable option. They come in various sizes, allowing you to customize portions for your toddler. The stainless steel material is easy to clean and keeps snacks fresh. Additionally, these lunch boxes are free from harmful chemicals, ensuring the safety of your child's food.

Stackable Containers are a space-saving solution for parents on the move. These containers neatly stack on top of each other, making them easy to store and transport. The modular design allows you to pack a variety of snacks without taking up much space, making them a practical choice for busy families.
Other Items you might need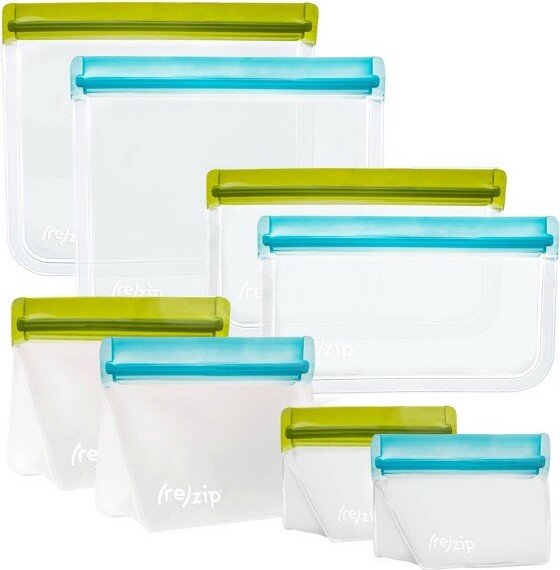 Reusable bags are an easy way to cut back on plastic use.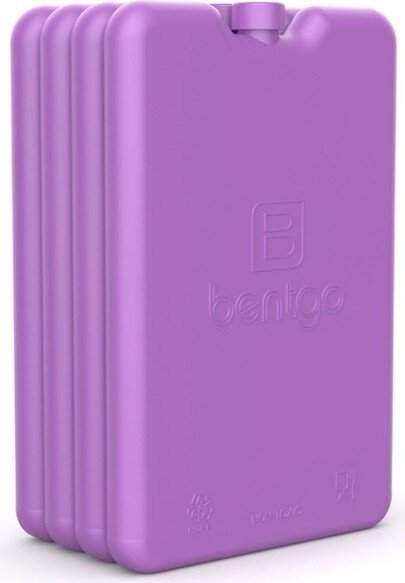 If you are packing lunches or taking a few cold items in your snack container, an ice pack might be necessary.
Best of the Best Snack Containers for Toddlers
Our Top Pick
We have found the best container to be the Bento Boxes; they hold enough snacks for the day, and we can easily refill it as needed. It holds a variety of snacks and allows us to pack them wherever we are going easily.
The best bento box is this particular one. We actually have one in each of our cars for local driving or a road trip and one for travel. We find it one of the best travel snack containers, hands down.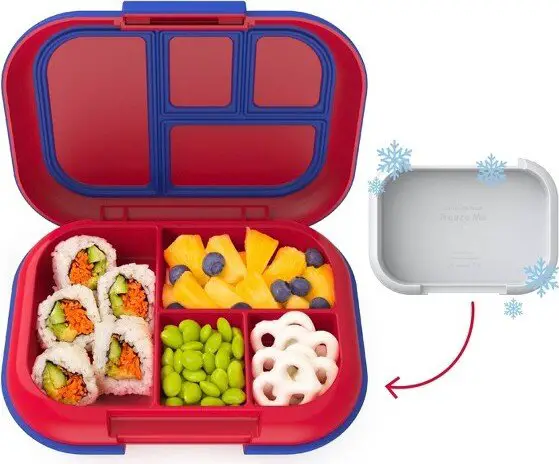 When to introduce a toddler to a snack container
I know it might sound silly, but some toddlers do not have self-control and should not be left alone to eat snacks on their own. While some of our own understanding and awareness is necessary, many parents feel that around 9 – 12 months, their child has shown an interest in independent feeding and can manage a snack container.
I want you to think back to when your toddler first learned to use sippy cups and the hunt for the perfect sippy cup. Finding the best option takes a little bit of research and a little trial and error until you land the best one.
Finding the Best Snack Containers for Toddlers
Depending on what you are doing, you might need a different style of snack container. The other thing to keep in mind is your child's independence level and
So, you want to do your own research and go on the hunt for your own best snack containers for toddlers. I hear you… we did the same thing.
Here are the things we cared about when we started looking for the best snack containers for toddlers.
Spill-proof lid
leak-proof lid
A sealing lid or screw-top lid
Spill-proof snack cup
Different sizes and Compartments
Easy Access
easy open lid for easy snacking.
Dishwasher Safe
easy cleaning
top-rack dishwasher
Lets quickly discuss some of the important features and why you should be on the hunt for a snack container with these features.
Spill-proof Lid:
Importance: Toddlers are known for their enthusiasm and curiosity, often resulting in accidental spills. A spill-proof lid is crucial to prevent messes during snack time, especially when you're on the go. It allows toddlers to explore their snacks without the risk of spills, keeping both the little one and the surroundings clean.
Leak-proof Lid:
Importance: A leak-proof lid takes the spill-proof concept a step further, ensuring that liquids or saucy snacks won't escape the container. This feature is especially important when dealing with beverages, yogurt, or other liquid-based snacks. It prevents not only spills but also keeps the contents fresh and appetizing.
Sealing Lid or Screw-top Lid:
Importance: A sealing lid or screw-top lid adds an extra layer of security to the snack container. It minimizes the chances of accidental openings, reducing the likelihood of snacks ending up where they shouldn't be—ensuring that the container stays tightly closed during travel or when tossed into a diaper bag.
Different Sizes and Compartments:
Importance: Toddlers have diverse appetites, and a snack container with different sizes and compartments accommodates this variety. It allows you to pack a combination of snacks, from fruits to crackers, offering a balanced and appealing selection. Separated compartments also help prevent different foods from touching and maintain their individual flavors.
Easy Access:
Importance: Toddlers crave independence, and a snack container with easy access empowers them to feed themselves. Containers with wide openings or accessible flaps enable little hands to reach in and grab snacks, fostering a sense of autonomy and reducing frustration during snack time.
Easy Open Lid for Easy Snacking:
Importance: An easy-open lid is essential for toddlers who are still developing their fine motor skills. It prevents frustration during snack time, allowing toddlers to open and close the container without assistance. This promotes a positive eating experience and encourages self-sufficiency.
Dishwasher Safe:
Importance: Parenting is a busy job, and easy cleaning is a top priority. Snack containers that are dishwasher safe simplify the cleaning process, saving time and ensuring thorough sanitation. Look for containers that are labeled as "top-rack dishwasher safe" for added convenience.
Overall, the most important thing is that your toddler loves and uses the snack container. There is nothing worse than a hangry toddler who hates the "best snack container for toddlers."
Picking Snacks for the Best Snack Containers for Toddlers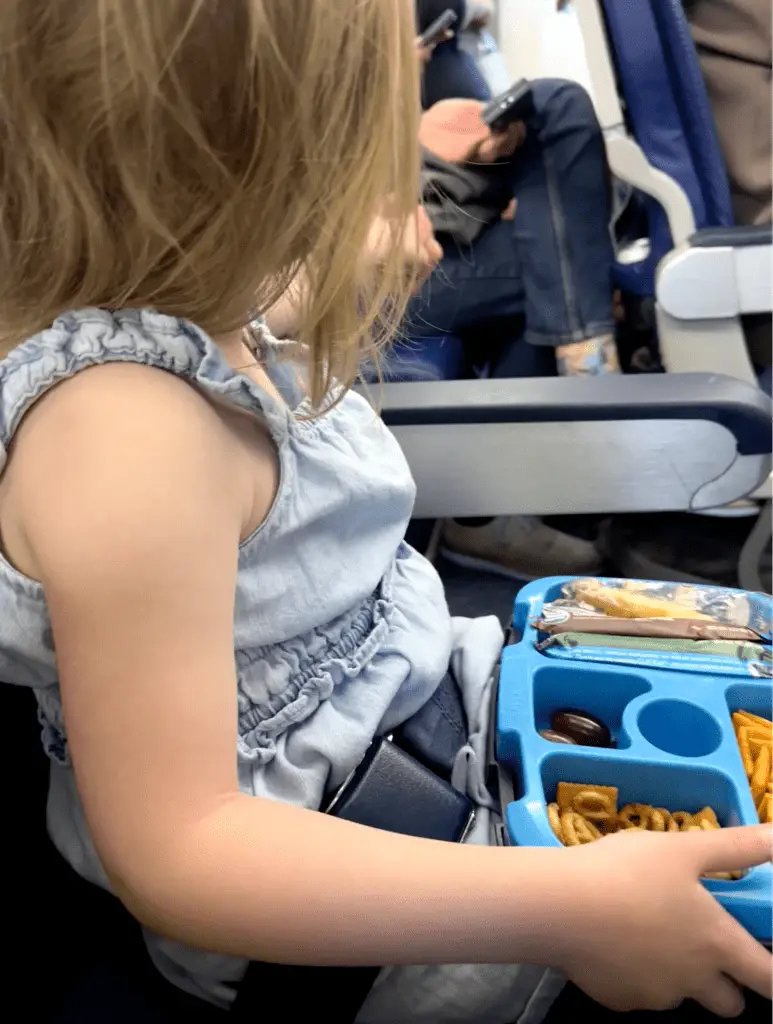 We allow our daughter to pack her own snacks. It allows her to be a little independent and pick her favorite snacks.
Please keep in mind that you should manage the levels and create a well-balanced snack container. However, she has a designated snack section in the pantry that helps her accomplish this task.
You want to have a mixture of healthy food, "unhealthy" snacks, and some of their favorite snacks. While some of these are not great for travel, you will need to use your discretion when packing your snack container for the day, depending on what you have going on.
Our Top Picks
Gold Fish
Cheez its
Pretzels
Popcorn
Pirates Booty
Apple Sauce
Fruit Slices
Mandarine
Apple slices
Banana
Berries
Vegetable sticks with dip
Cheese cubes or string cheese
Whole Grain Crackers
Yogurt Parfait
Nut Butter on Whole Wheat Bread or Rice Cakes
Hard Boiled Egg
Avocado Slices
Homemade Trail Mix
Whole Grain Oatmeal Cookies
Greek Yogurt Smoothies
Best Lunch Boxes
Lunch packing is something that seems unachievable for all in a one-fail swoop. Some kids only eat peanut butter sandwiches, and I literally mean will only, and some will eat the hot lunch at school. To each their own when it comes to packing lunches and picky eaters.
What we do know is that if you are going to pack a lunch for your child, there are still some similarities, and we have found a few of the best lunch options for both hot food and cold food.
The Brown Paper Bag Kid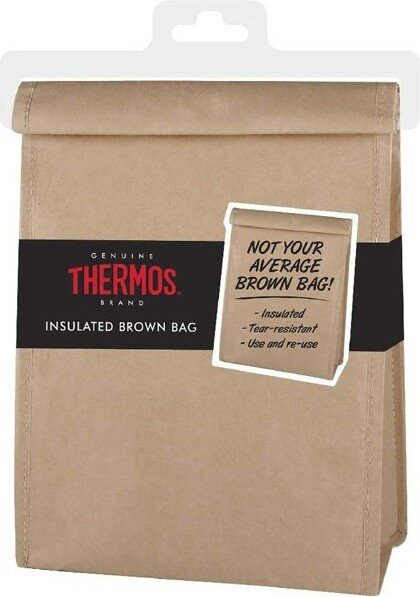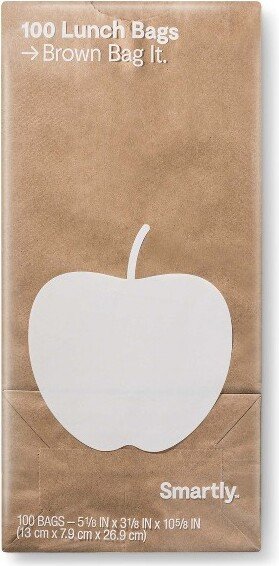 I literally only wanted to be this child, BUT I 100% refused to eat anything anyone made me for lunch. Lunch, besides a salad, is not something I enjoyed as a child, but there are a LOT of kids that love a basic Lunchable and a few other snacks, and nothing beats a brown paper bag to hold it all.
Yea, a cute lunch box does the trick, but hear me out. Some kids just want the brown bag.
Cute Lunch Boxes: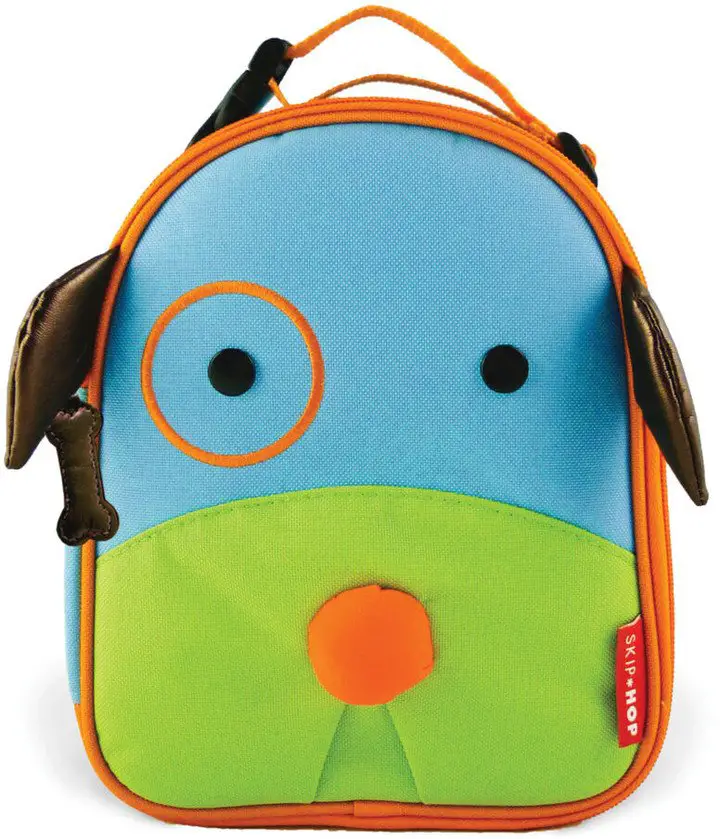 ​This lunch box combines functionality with adorable animal designs, making it a hit with kids. It's insulated to keep food fresh and has a roomy interior to accommodate a variety of snacks and a small water bottle. The cute characters add a delightful touch to lunchtime.
The Complex Eater: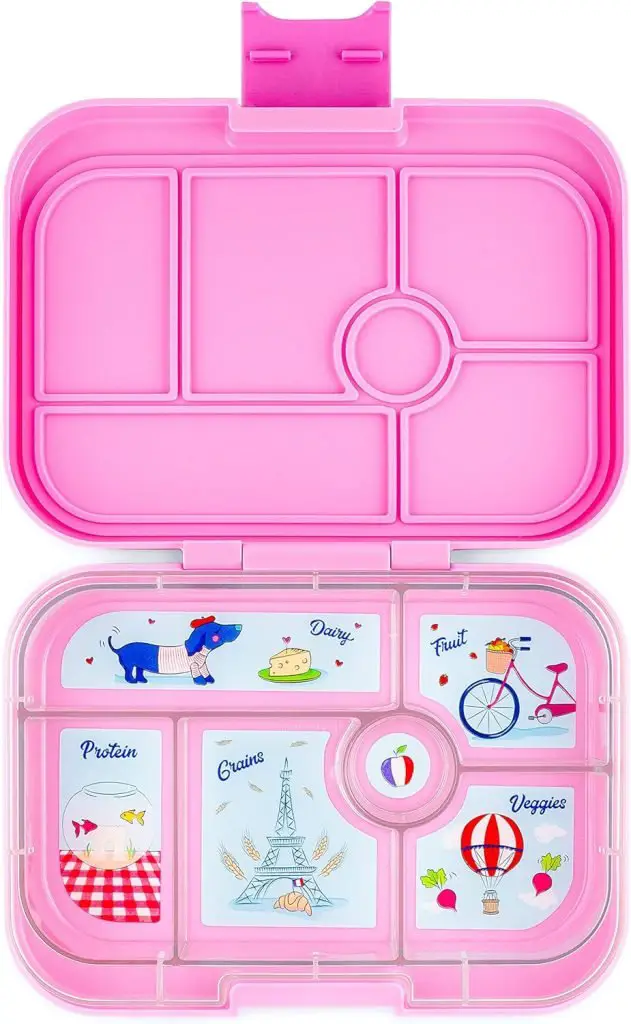 ​For children with varied tastes, the Yumbox Panino is an excellent choice. It features multiple compartments, each designed to hold a different type of food. The leakproof design ensures that different flavors and textures won't mix, making it perfect for kids who prefer separation of their foods.
Lunch Box Great For Hot Lunch: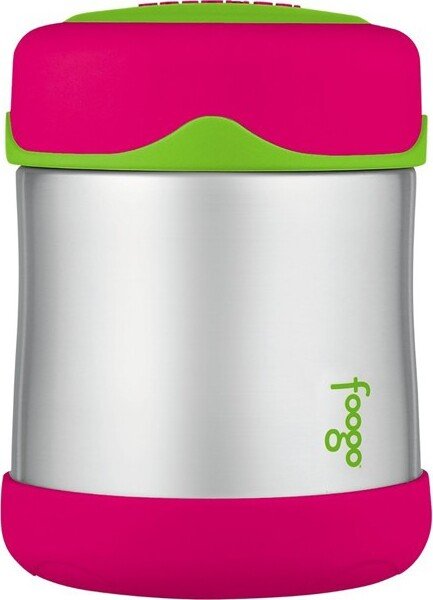 ​When it comes to keeping hot lunches warm, the Thermos Foogo is a standout. Its vacuum insulation technology keeps food hot for hours, and the stainless steel interior is easy to clean. The compact design is perfect for packing soups, stews, or pasta for a warm and satisfying lunch.
Perfect All-Around Lunch Box: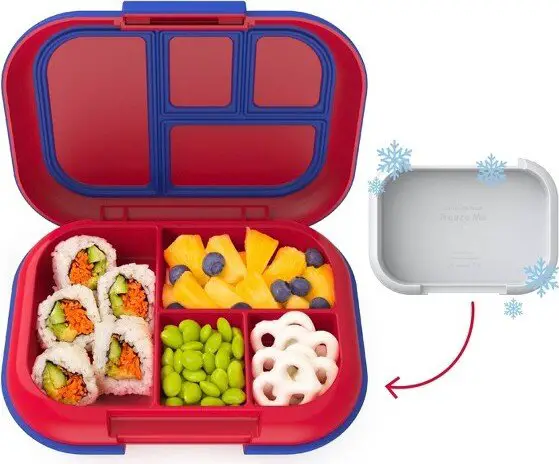 ​The Bentgo Kids Lunch Box strikes a balance, making it ideal for various types of lunches. It features compartments to keep different foods separated, and the leakproof design ensures that liquids won't spill. It's sturdy, easy to open for little hands, and comes in vibrant colors that kids love.
Remember to consider your child's specific needs and preferences when choosing a lunch box. Each child is unique, and finding a lunch box that suits their taste and dietary habits can make lunchtime a more enjoyable experience.
Overview of the Best Snack Containers for Toddlers
Finding the best snack containers for toddlers involves considering a combination of features that prioritize safety, convenience, and the developmental stage of your little one.
Whether it's the spill-proof and leak-proof design for mess-free adventures, the ease of access to encourage independence, or the practicality of being dishwasher safe for hassle-free cleaning, the ideal snack container should cater to your toddler's needs and the convenience of busy parents.
Remember the importance of diverse sizes and compartments to accommodate varied snacks, promoting a well-balanced and enjoyable snacking experience.
By selecting a snack container that aligns with these criteria, you enhance your toddler's snack time and make life a bit simpler for yourself in the process.
Happy snacking!
Other Fun Guides