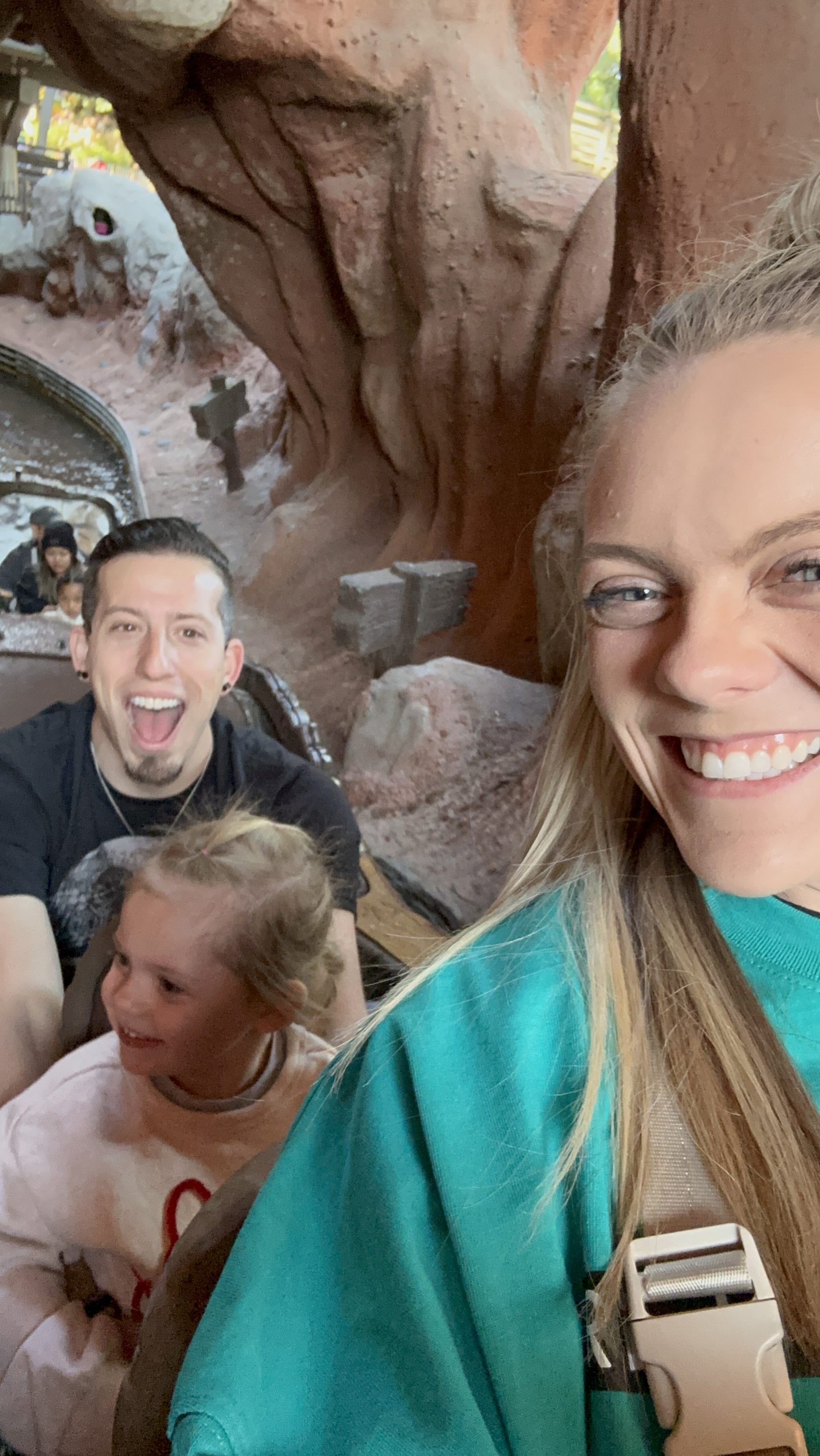 This complete Disney Genie Plus guide will go into the pros and cons of Disney Genie Plus, the popular attractions to take advantage of, How to book your reservation, and more.
Disney Genie Plus is the newest ride book service. Think fast pass but more complex. Let's dive in.
What you need for Disney Genie Plus
You only need a few things to use Disney Genie Plus.
Mobile Device and App
There is no specific Disney Genie Plus App that you need to download. Thankfully it's all in one app.
Download
My Disney Experience App
The Disneyland App
Walt Disney World App
Park ticket for the day of your visit
You must have a park reservation for that park for that day. Most of the time, the app will only allow you to book the other park's ride if you have a ticket BUT always double-check and ensure you are in the correct park selecting the correct ride.
Purchased Genie+ pass
We will get more into pricing shortly. But you can add on Disney Genie Plus in the Disney app or when purchasing tickets from a third-party site.
Before we get into the Disney Genie Plus guide specifically, we have to talk about Genie and Individual Lightning Lanes so that it will all make sense because there is a lot of Disney jargon out there.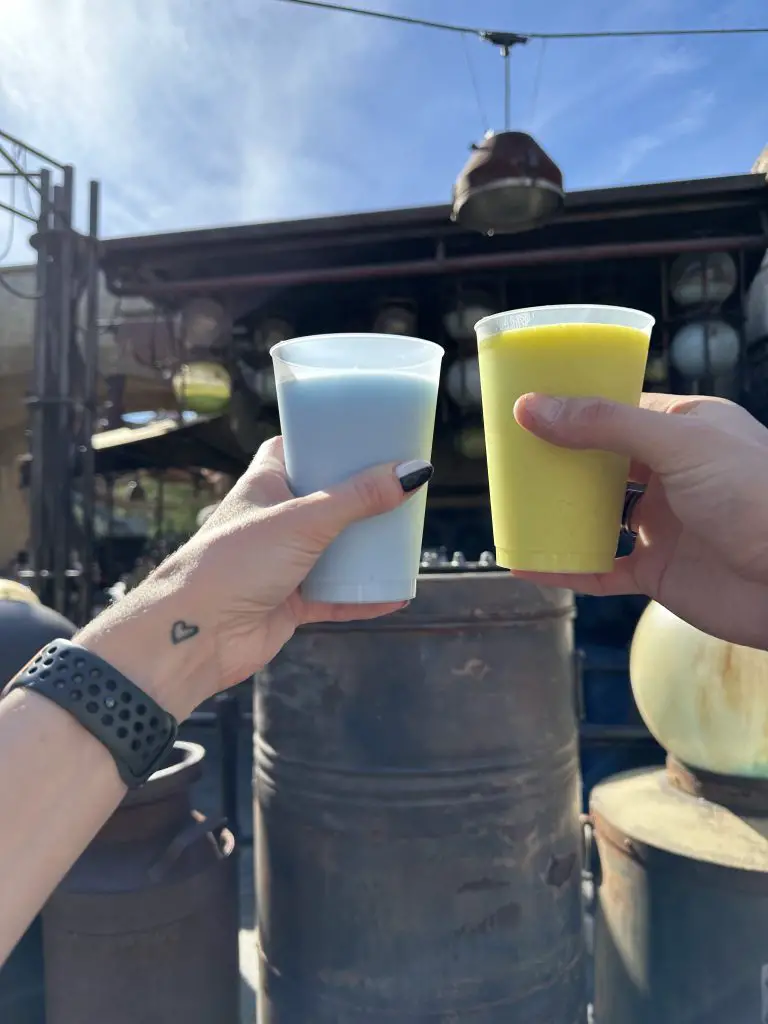 Genie Plus, Lightning Lanes, Standby Line, and Virtual Queue
When you open up the My Disney Experience App or Disney App, click the home button if it doesn't already take you there, and you will see Disney Genie Service and Disney Genie+ Service.
My Genie Day is a complimentary tool that will keep tabs on your day and help create a perfect day for you. It uses some data and shows you the best ride using current wait times.
It works pretty well. And I'm sure there is a strategy on how to use it.
Individual Lightning Lanes
Individual Lightning Lanes are an al carte style and are in addition to your park ticket and Genie Plus add-on.
Individual Lightning Lanes are available on a few rides at both Disneyland and California Adventure.
LL is $15-$25 each per guest per ride. So currently, Mickey and Minnies Runaway Railway offer a Lightning Lane for $15, a standby, and the Virtual Queue line.
Prices flux depending on crowds and other factors.
These are great if you rope drop your day for other rides or have no issue paying later for the ride. Or really have one ride you want to get on, Rise of the Resistance for most.
Mine is definitely Mickey and Minnies Runaway Railway. I LOVED that ride in Disneyworld, and it was actually the best part of my Hollywood day.
Suppose you want to get and purchase the LL for that ride. Once you pay and select the ride you want to use the LL on, you will have a ride call-back time, and when you show back up, you will see a cast member and the sign for Lightning Lane. Once you scan your QR code/Bar, it's time to jump in line.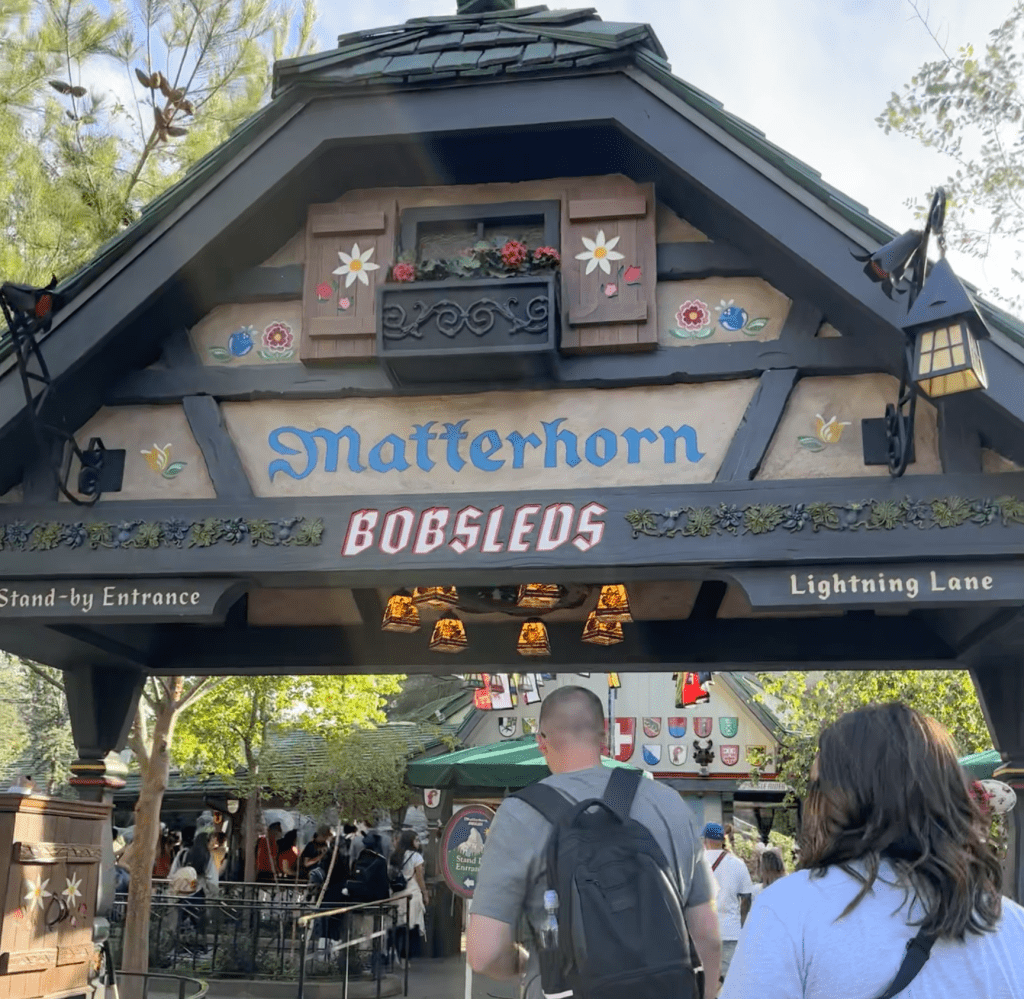 Standby or General Line
Stand by is your general old-school line, with the traditional wait time as posted.
Virtual Queue
Virtual Queue is how Disney launches their new rides. You understand the virtual style line and boarding groups if you have ridden Rise of the Resistance. If not… Just one more thing for you to learn.
Virtual Queue is essentially a way of reserving a virtual spot in line or boarding group to join the line later.
Take Mickey and Minnie's; once the park opens, you can attempt to reserve a virtual spot to ride at 7 am or 1 pm. If not, you can give the standby line a shot, and if you do not succeed with that, you can pay $15/per person to ride Mickey and Minnies with the lightning lane. Phew.
But what about Genie Plus?
Plot twist you cannot use Genie Plus on new rides like Mickey and Minnie's Runaway or Radiator Springs Racer and others.
The rides will indicate on the app if they take Genie Plus or LL only. There are currently only a few that only offer individual LL as an option.
Now to our Disney Genie Plus Guide
Genie Plus
This new Disney Genie Plus service is an additional cost to your park ticket. As we have discussed, this paid service gives you the ability to bypass a large portion of the standby line. Once you have selected your ride return time in the Genie + section, you will return with your barcode to get scanned by a cast member.
You use the Lightning Lane Line *that's a lot of L's Disney* when you use your Genie Plus Pass, so it confuses many people. You are in the right spot, and you will bypass a portion of the main line; if you want to see something in the general line queue, like back in the old days and a lot of easter eggs, you might miss them by using Genie Plus.
The maximum time you will typically wait in line for a ride is 30-ish min, but technically, you've already waited virtually for your time and now are showing up for the last portion of the wait time. Ticket prices and Genie Plus ticket prices vary depending on the day you pick.
If this is your first time in Disney, adding Genie Plus might be overwhelming and could possibly ruin your trip. We suggest going one day and rope drop if you are staying at a Disneyland Resort Hotel on property, then utilizing the free service in the My Disney App to experience different attractions and the flow and feel of the park. That way, when you go again, you know where to go and what you and your group enjoy.
Picking your first Disney Genie Plus Ride
What you pick as your first Genie Plus or Lightning Lane selection matters!
The first Lightning Lane selection should be one of the following: If you are in Disneyland, Haunted Mansion, Indiana Jones, Big Thunder Mountain, or Space Mountain.
If you are in California Adventure, we didn't find the Genie Plus absolutely necessary, but we selected Web Slingers both days as our Genie Plus pick. A few others would be Toy Story Midway Mania!, Soarin' Over California, Incredicoaster, or Guardians of the Galaxy – Mission: BREAKOUT!
We highly suggest creating a personalized itinerary, but if that seems overwhelming, we have one created for you below.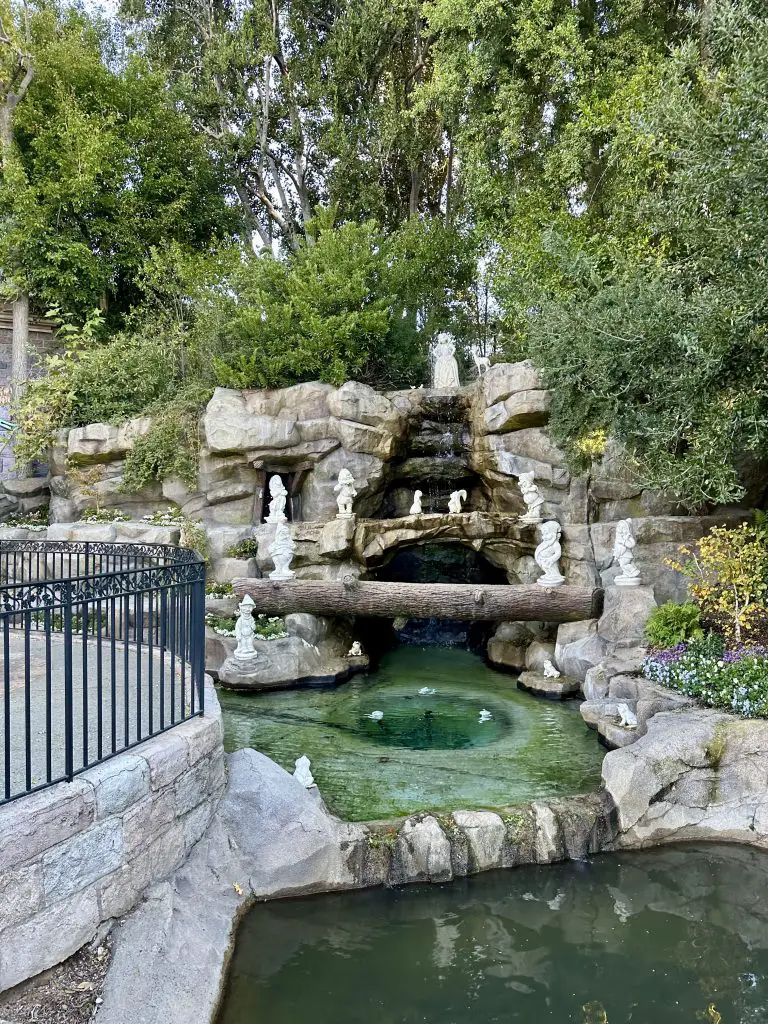 How to book a Disney Genie Plus Reservations Step-by-Step Guide
Open the app
Go to your Disney experience app for your perspective park
Pull up your desired ride *in alphabetical order
Look for the next available return time or the next available time that works for you and your group
Once you have confirmed your lighting lane, it will show you the return window time

This is a one-hour window for you to return and ride your selected ride
If you miss the return time, you will not get another selection for that ride and will miss out on that opportunity. Don't miss your rides.

You will receive a notification that your ride time has arrived.

Make sure you turn on notifications for this app.

Head back to the ride and make your way to the lightning lane entrance.

This is typically a separate line from the general admission line; it will bypass a good portion of the main line.

There should be a cast member standing at the front of the line
Pull up your individual lightning lane reservations, and you will now see a scalable barcode or QR code-looking bar.
Scan your barcode for everyone in your group that is riding the ride and jump in line.
Plan your next ride for individual Lightning lane access as soon as you scan your other boarding pass.
Wait in line
Board your ride
Enjoy the ride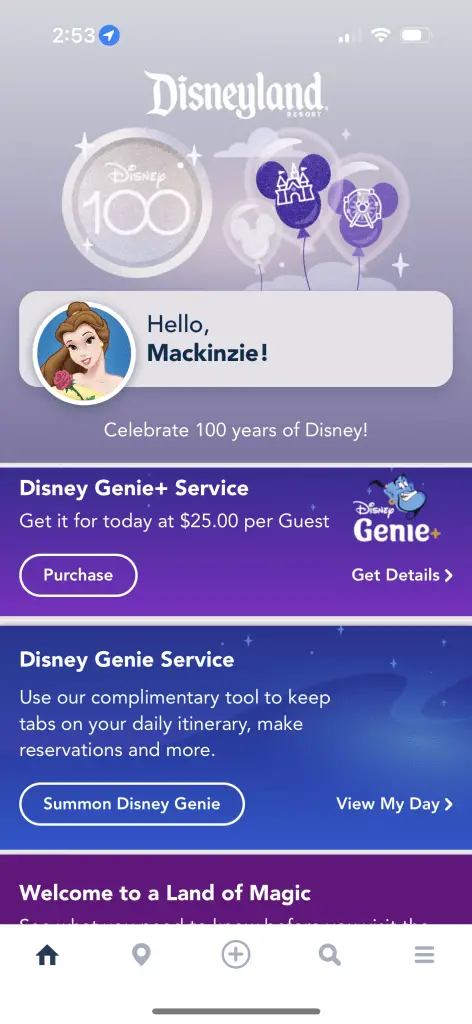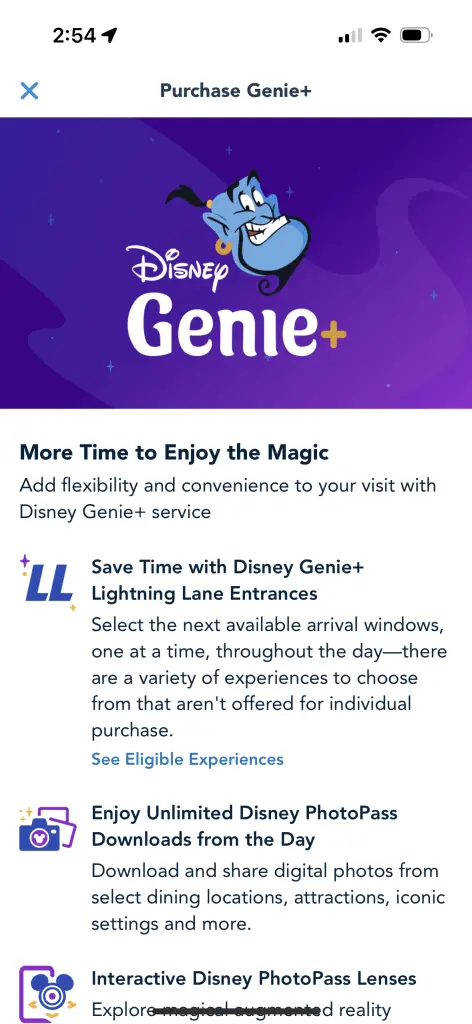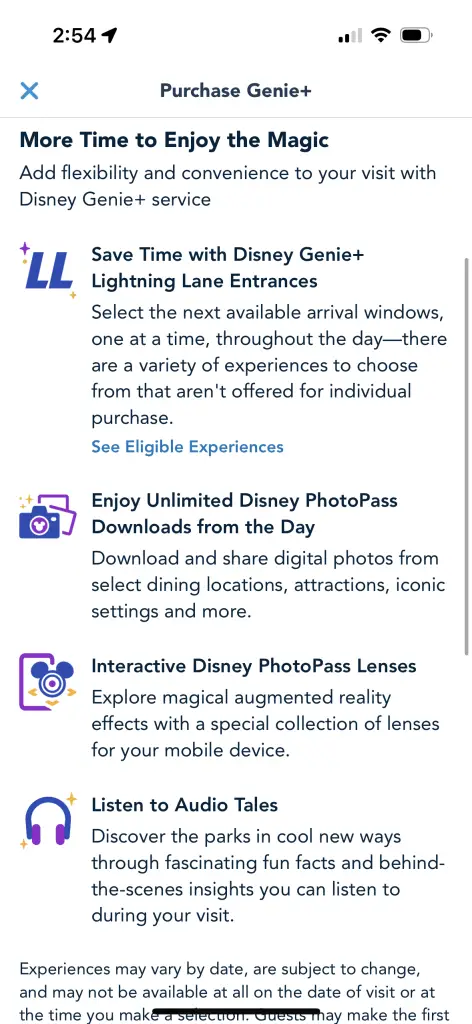 Fun Facts and Pro Tips for Using Genie Plus
If you have already checked into your lightning lane and are waiting in line and the ride goes down, you will receive a free FastPass. You can continue in line and wait for the ride to come back on or return later using your new pass and selected time.
But If you stay in line and wait for the ride to come back on, you technically can ride the ride twice by selecting the ride again once it's back on.
Something many people don't know is that if you book your lightning lane ride and then wait 2 hours, you will get another ride selection option. This works well if you want to ride a specific ride later in the day or if ride times are only available later on in the day.
The two-hour window is something many people forget. Set an alarm on your phone so that when it is available to use again, you can pick another ride selection after the 2-hour wait.
Lightning Lane and Disney's Genie Plus will only work once the park opens and you have a linked park ticket to your account. I set a timer to jump on the app right before the park opens to select ride times.
If you don't start your day with Genie Plus, we suggest only buying it if it's before 12 pm-ish. By the afternoon, many of the most popular rides will have no available lightning lane times to ride until really late at night or not at all, making the pass not worth the cost.
Your ride return time matters. Everyone that selected that return time block will show up at their boarding group time.
For example: if your check-in time is 5:30 – 6:30, most people will show up right at 5:30 for their boarding group time.
We highly suggest showing up before your ride window begins so you are first in line or waiting a few moments after the first check-in rush so that the lightning lane wait time has died down.
If you are using Rider Swap, both people taking part in rider swap must have Genie Plus access. There is no loophole for rider swap and Genie anymore. Rider swap is still a thing and a really great resource.
Disney Genie Plus Do Not List
Don't purchase it later in the day, first in the morning for the full day or bust. The cost to the number of booking ride experiences isn't worth it late in the afternoon, especially if you go during peak times when the prices go up.
Don't forget to set your alarms and watch for notifications. 2 hours after you select your first Lightning Lane, you can choose another one. When the park opens, you can select your first ride. Utilize alarms.
Ultimate Guide for Disney Genie Plus Rides
Finally, we make it to the rides.
Standby (S) Genie Plus (G) Individual Lightning Lane (LL), and we will refer to the rides with the following letters. S, G, LL
(S)(G)(LL)
Top Genie Plus Rides for Disneyland Park
Sometimes rides offer Genie Plus limitations or perks, and they can be unpredictable. So watch the app.
Indiana Jones (S)(G)
Haunted Mansion (S)(G)
Millennium Falcon (S)(G)
Splash Mountain (S)(G) *soon to be Tiana's but I'm guessing it will be virtual queue when it opens
Space Mountain (S)(G)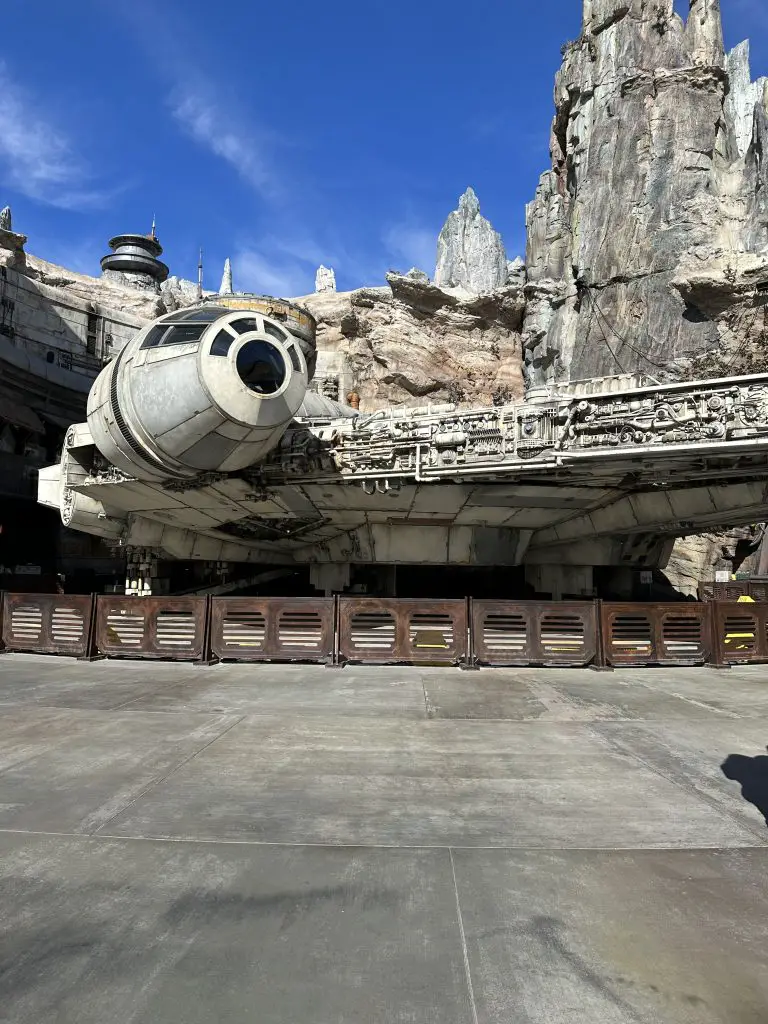 Top Genie Plus Rides List for California Adventure
WEB SLINGERS: A Spider-man Adventure (S)(G)
Guardians of the Galaxy – Mission: BREAKOUT! (S)(G)
Incredicoaster (S)(G)
Toy Story Midway Mania! (S)(G)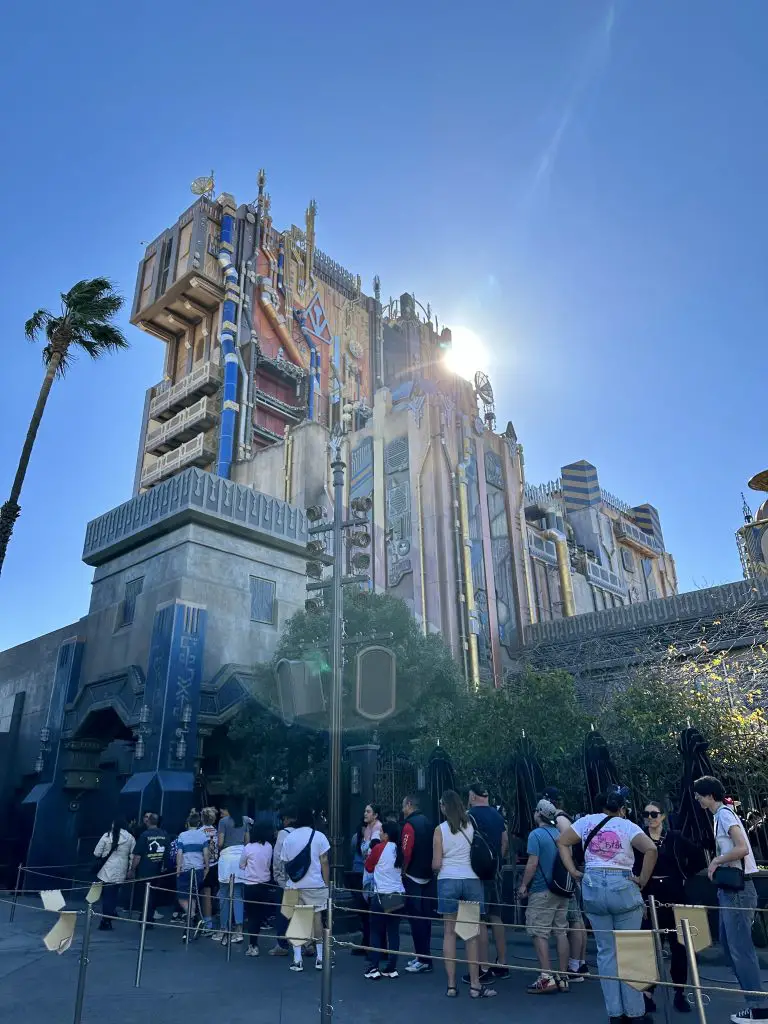 Walt Disney World Resort Top Genie Plus Attractions
Animal Kingdom: Expedition Everest, Dinosaur, Na'vi River Journey, Kilimanjaro Safari, Festival of Lion King
Hollywood Studios: Slinky Dog Dash, Mickey & Minnie's Runaway Railway, Millennium Falcon: Smugglers Run, The Twilight Zone Tower of Terror
Magic Kingdom: Space Mountain, Big Thunder Mountain, "people's choice" Jungle Cruise, Peter Pan's Flight, Haunted Mansion, Pirates of the Caribbean
Epcot: Remy's Ratatouille Adventure, Frozen, Soarin', Spaceship Earth, and Test Track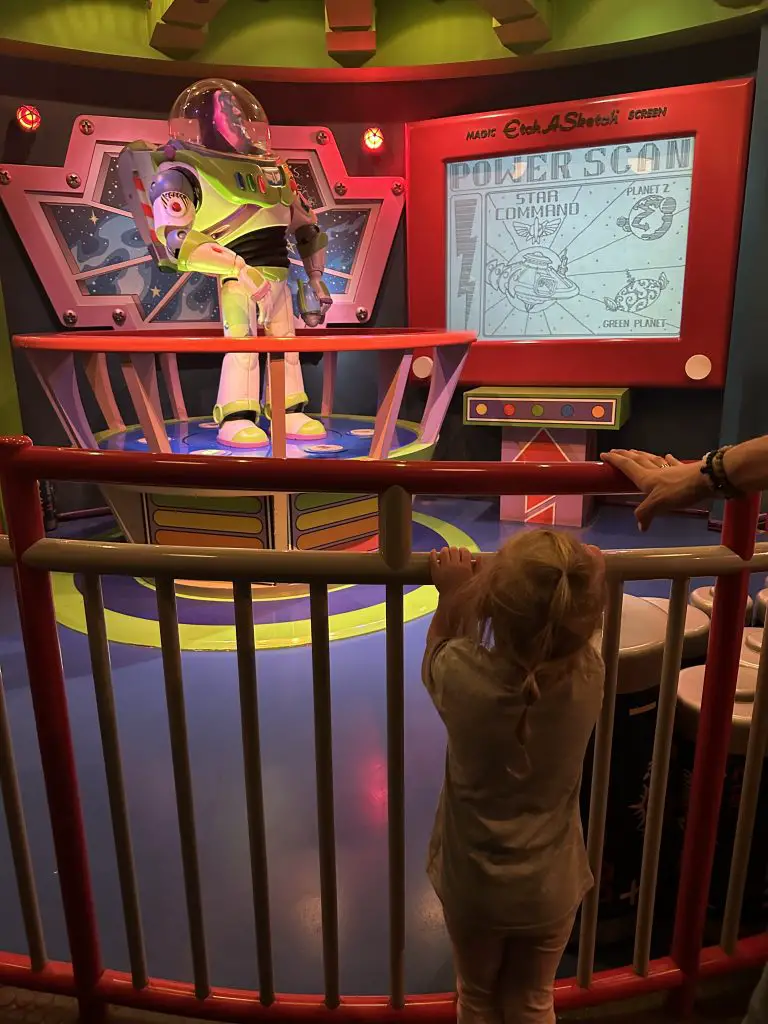 What are the best rides to Lightning Lane?
The best rides to purchase individual lightning lanes at Disneyland are Mickey and Minnie's Runaway Railway and Rise of the Resistance. Technically, both of the great ones are the only ones you can purchase currently.
I will say we are Star Wars people, but I'm not about spending $25 a pop just for a single ride, so if you want to ride Rise, make sure to rope drop or head right there when you enter the park for the best chance to ride it.
The best ride to purchase individual lightning lanes at Disney's California Adventure is Radiator Springs Racers.
Is Genie Plus Worth it?
We completely think that Genie Plus is worth it. Having the ability to bypass even a portion of the line is so helpful, especially with children. You can really enjoy your time and make the most of your day by using Genie Plus.
The California Adventure Genie Plus passes were relatively worth it, but in this park in particular, there are not many rides with access to it, and it was only really worth it for one of the days. On our most recent trip, we had four park days, two at Disneyland and two at California Adventure, with Genie Plus and park hoppers for each day. We did not use the park hoppers on the really busy Genie Plus-filled days and only found ourselves park hopping once.
Genie Plus Ride Itinerary
Disneyland Ride Itinerary
Now we usually talk about families being together, but if you are here and have older kids who don't ride any of the Fantasyland rides, Rope Drop looks a little different for you.
Make your way to Rise of the Resistance, Big Thunder Mountain, Space Mountain, Haunted Mansion, and Indiana Jones instead of all the rides within Fantasyland. Mickey and Minnie's Runaway Railway is the newest addition to Disneyland. If this is a priority for you, make sure to book an individual lightning lane or join the virtual Queue.
Rope drop

Attempt Virtual Queue for Mickey and Minnie's Runaway Railway
Rise of the Resistance (adults with kids tall enough)
Peter Pan (kids that are not tall enough)

Pinocchio
Snow White
Mr. toads wild ride

Haunted mansion – Genie Plus (when the park opens)

Alice in wonderland
Winnie the Pooh (feels like a physic adelic drug trip)
Haunted Mansion

Indian Jones – Genie Plus selection

Indiana Jones

Big Thunder Mountain – Genie Plus selection

Big Thunder Mountain

Toy Story Astro blasters – Genie Plus selection

Star Tours
Autopia
Disneyland Train
Tiki Room – Dole Whip
Splash Mountain (Tianas Bayou Adventure)

Smugglers Run Genie Plus selection

Smugglers Run
Dumbo
Carousel
Pirates of the Caribbean
Jungle cruise
Storybook land
Teacups
Circus train – not at night
Tom Swayer – A time sucker but fun and nostalgic.
California Adventure Ride Itinerary
California Adventure has fewer rides overall compared to Disneyland.
The most important thing to hit if you have not is Radiator Springs Racers. But Radiator Springs does not open until the park opens. So here's what we did with rope drop and early access.
First, we made our way to Websligers since the line was less than 30 min. It gave us enough time to do the ride and then make our way over to Radiator Springs nearby for the park opening.
After that, it's pretty open since you can make it through most of the rides in California Adventure with a combination of Genie Plus and the standby lines.
Quite a few of the rides in California Adventure don't have Genie Plus, as we mentioned above, but it is still worth it to get access to the ones that do in California Adventure.
Rope Drop

WEB SLINGERS
Stand in line for Radiator Springs Racers

There are a TON of people at the park entrance waiting to run for this ride when the park gates open. Make sure you know where you're going and keep your group together.

Toy Story Midway Mania – Genie Plus selection
Guardians of the Galaxy – Mission: BREAKOUT! – Genie Plus selection
Maters Junkyard Jamboree
Luigi's Rollickin' Roadsters
Ariel's Undersea Adventure
Monsters inc
Soarin around the world
Goofys sky school
Emotional Whirlwind
Pixar Pal Around
Incredicoaster – Night – Genie Plus selection
Jumping jellyfish – Nighttime
Golden Zephyr – Nighttime
Critters carousel – Nighttime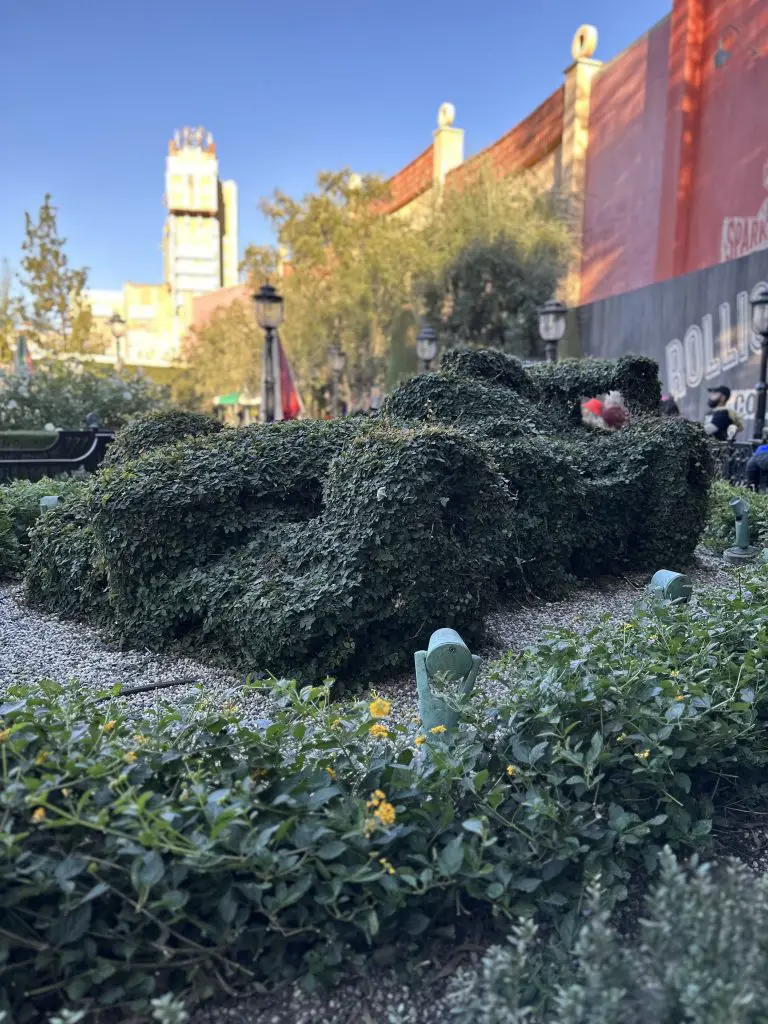 Rope Drop Note for California Adventure
Rope drop at California Adventure is a little different than others; you will want to know what you want to do before you head in. Some of the rides don't open until the park opens. A little strategy and math are involved if you want to get on a ride before you make your way to Radiator Springs for when the park opens.
Web Slingers: Only if you can make it on the ride and through the line before the park opens; if the wait time is over 35 min, you will want to skip it. Web slingers does have a tendency to go down; if this happens while you are in line, you might not have enough time to make it over to Radiator before the park opens to all guests.
Once the park opens, everyone, and I literally mean EVERYONE, will flock to Radiator Springs, the ride does not have a Genie Plus option but does have an al carte Lightning Lane option, and the standby line will begin right before the park opens. It does not currently open early for Rope drop guests, making it a trendy ride. But, everyone who was already in the park already had a jumpstart on those outside the park for getting in line when the park opened.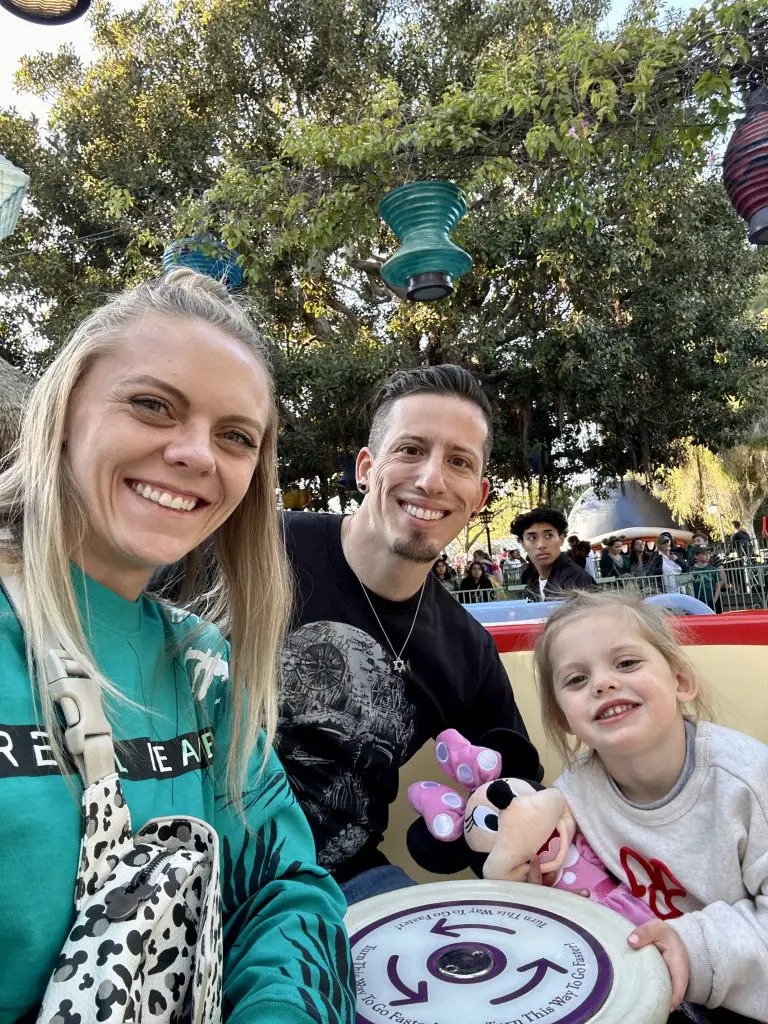 Other Disney Genie Plus Benefits
Save Time with Genie Plus Lightning Lane
Unlimited Disney PhotoPass Downloads from the Day
Interactive Disney PhotoPass Lense
Listen to Audio Tales around the park
How much is Disney Genie Plus
When I first wrote this article, Disney Genie Plus was $20 a person; a few weeks back, we watched prices go high at $40 during Spring Break. I really mean per person, not per group. Each person needs a pass, and it can get pricey for larger families.
The best way to do it is to buy it when you buy your park tickets.
Go to Get Away Today and add it to your original purchase. There have been a few increases in the prices of Genie Plus over the year, and possibly more to come. If you purchase it ahead of time, you have locked in at that cost and not risking the possible price increase cost. From what we have seen in the past, you want to lock in the cheapest rate you see. The add-on won't often drop below $20-$25 a person.
Some people want to save by only getting it for one day of their park visit; the question is, do you use it the first day or on one of the other days? That is tough to say. Hopefully, you will be able to utilize it to its fullest extent on the day your select and can ride and achieve everything you want on the other days.
One thing you want to avoid is purchasing the pass once you are in the park or buying it afternoon. Here is the problem with doing that, if you purchase it the day of, the price could be higher than if you bought it ahead of time.
The second is that you have to wait until you are in the park to use it, so if you are in the park at opening and attempting to purchase it as soon as you get there, ride times in the morning have already been scooped up by parkgoers that already purchased Genie plus, and have already started ride selections when the park opened.
If you purchase it late in the day, you have missed the prime morning slots and are now battling with others for leftover spots at the end of the day. You have less time for rides and even less time to use Genie Plus to its fullest extent, making it not worth the cost.
Going to Disneyland has gotten more complicated over the years as things evolve. Make a list of your top priorities, and be flexible. You will have the best time even if you can't do everything in the park.
Book tickets through Get Away Today and add Genie Plus to your ticket today. Purchase tickets here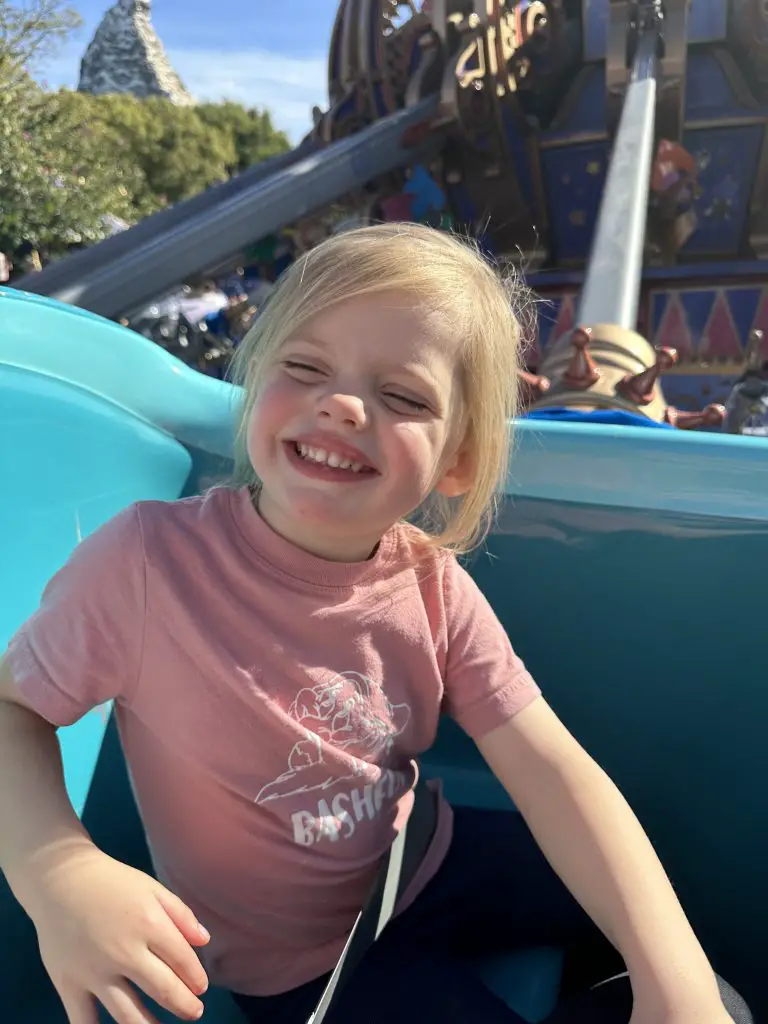 More you might like
Things to do in Downtown Disney With Kids
Best Disneyland Good Neighbor Hotels Within Walking